Antic Awards
FOR ATARI ACHIEVEMENT
by NAT FRIEDLAND, Antic Editor
Atari computers first came on the market in 1980, so it almost seems strange that until now, nobody has ever presented awards for outstanding contributions to the Atari user community.
We had been thinking about doing this for quite a while. And when we were trying to figure out something special for this anniversary issue celebrating the start of Antic's fifth year of publication--we took a deep breath and said, "Now is the time."
Actually, this is a very fitting time to unveil the Antic Awards. The Atari Corp., the Atari user community and Antic itself are all stronger than ever--after coming through a dramatic computer industry shake-out that saw many once-powerful companies shutting their doors.
The 1986 Antic Awards For Atari Achievement provide a welcome chance to thank some of the keypeople who helped bring the Atari user community through the shake-out of 1984-85--with an outlook and products that are more sophisticated and exciting than ever!
Atarian of the Year
JACK TRAMIEL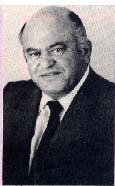 For the Antic equivalent of the "Best Picture" Oscar, who else but the Chairman of the new Atari Corporation?
Jack Tmmiel spearheaded the drive that made the Commodore 64 the best-selling computer in history. And since he switched to Atari on July 2, 984, he has shown no sign of losing his victorious ways.
Delivering on the corporate slogan of "Power Without the Price," Tramiel's aggressive new Atari team swiftly created and brought to market the most powerful 8-bit Atari computer, the 130XE. And then Tramiel's Atari opened up a whole new era of personal computing with the 520ST --a programmers' dream machine with unprecedented power at an affordable price.
Feisty and controversial, yet capable of inspiring great loyalty from longtime associates, Jack Tranliel has made a career of achieving spectacular results by living up to his famed credo, "Business is War." We're glad he enlisted on Atari's side now!
Lifetime Contribution Award
OPTIMIZED SYSTEMS SOFTWARE
When it came to honoring someone for consistent major contributions to Atari users over the years, Bill Wilkinson and his Optimized Systems Software Company were the first choice of everybody at Antic.
Wilkinson programmed Atairi's excellent first Disk Operating System and BASIC, after designing the early DOS for Apple computers. Wilkinson Atari DOS versions are still the best, as seen in his most recent DOS 2.5.
Meanwhile, Wilkinson's OSS company has produced an unprecendented line of outstanding software tools for the serious Atari programmer. These tools include: MAC/65, the indispensible machine language assembler; BASIC XE, the impeccable successor to BASIC XL; and ACTION!, one of the most satisfying programming languages ever created for the Atari. Personal Pascal, the latest hit from OSS, is reviewed in this issue.
Wilkinson and OSS have been in the forefront of providing helpful customer service, and Wilkinson's long-running column in Compute Magazine has helped thousands of Atari programmers learn the machine.
Outstanding Contribution Award
BATTERIES INCLUDED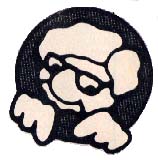 At a time when many other major software publishers were deserting the Atari, Batteries Included brought out a series of deservedly successful breakthrough products for Atari Computers.
First came HomePak, the low-priced integrated software package featuring the widely used HomeTerm telecomputing program. Next was the PaperClip word processor, crammed with sophisticated features-and in fact the software with which this article is being written. Now there's DEGAS, the brilliant paint progam that showcases the full graphics power of the 520ST.
Batteries Included has been a good friend to the community of Atari users, providing a line of innovative, imaginative software at fair prices.
Outstanding Contribution Award
DIGITAL RESEARCH, INC.
The Atari 520ST computer would have created much less excitement at its release if it didn't have the state-of-the-art multiple window environment of Digital Research's GEM interface.
GEM's mouse-controlled icon desk top simulation is a visual operating tool designed to work on a wide variety of computers. Because of this, the comparative ease of rewriting successful programs to run on the STs brings great hops for achievement of a large base of ambitious ST software in the near future.
Engineering Award
SHIRAZ SHIVJI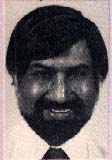 As Atari's Vice President of Research & Development, Shiraz Shivji led the team of six engineers who successfully designed the 520ST computer in an unprecedentedly short time of five months.
Among the many technological breakthroughs of Shivji's 520ST team was lowering the cost of producing high band-width video monitor technology down to far less than what it had previously been.
Shiraz Shivji and the rest ofthe Atari Corp. engineers succeeded at a heroic task in creating the prototype 130XE and the 520ST during the hectic summer and autumn of 1984.
Outstanding Users Group
EUGENE ACE
This was a tough call, because so many outstanding Atari users groups are active today. To name just a few around the U.S.--WAACE, SLCC, MACE, JACG, BAAUG, MILATARI, DAUG, DAL-ACE and ABACUS are some of the best.
Up in Oregon, the Eugene Atari Computer Enthusiasts are one of the strongest users groups around--and they have been in the forefront longer than just about any other group.
The highly regarded Eugene ACE newsletter earned an international reputation by premiering many outstanding public domain programs over the years. One example that comes to mind would be the action games of Stan Ockers--whose programs are published by this Oregon club even though he lives in Illinois.
The Antic Award for Outstanding Users Group goes to Eugene ACE as fitting representatives of the spirit of free information sharing, enthusiasm and good fellowship typical of the best of the Atari users group movement.
Outstanding Antic Contributor
MATTHEW RATCLIFF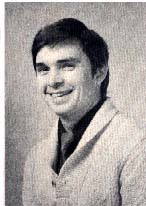 Another tough pick. In four years of publication, Antic Magazine has printed the writing of many outstanding Atari programmers. Some of our most reliable high-level contributors include David Plotkin, Paul Chabot,Karl Wiegers, Chris Chabris, Patrick Dell'Era, J.D. Caston, David and Sandy Small, Carl Evans, Jerry White, Ken Harms, Suzi Subeck and many more...
But in 1985, Missouri programmer Matthew Ratcliff was really on a roll--publishing four major Antic programs on a remarkable variety of subjects. In March, he delivered the poerful printing utility Custom Print. Following in August was Atari 'Toons, an ambitious animation program that we featured in a popular contest. In September, it was the innovative Revision C Converter that debugged a longstanding problem for many users of Atari BASIC Revision B. Then in Decemher, BBS Crashbuster was a valuable safeguard for bulletin board sysops needing protection against destructive system-crashers.
In 1986, Antic readers can expect more from Mat*Rat (his online ID)--and from many of this magazine's other valuable contributors.
Outstanding Product Award
COMPUTEREYES

Digital Vision, Inc wins an Antic Outstanding Product Award for Innovation.
The company's Computereyes video digitizing hardware-software ($129.95) provided a jolt of excitement for the Atari community when it appeared last autumn. Online and at users groups meetings, Atari owners couldn't stop talking about the spectacular screen images created by Computereyes. The Antic technical staff was virtually incommunicado for the first week after Computereye arrived--as they created digitized portraits of everybody in sight.
Computereyes exemplifies the excitement that comes when a unique, inventive product appears at the righ time.
Outstanding Product Award
STAR SG-10 PRINTER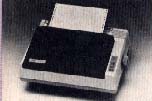 The SG-10 dot matrix printer from Star Micronics wins an Antic Oustanding Product Award for Value.
Available in the stores for not much over $200, the easy-to-use SG-10 is packed with features rarely found at this price range--including a near letter quality mode that is hard to tell apart from daisy wheel printing. The Antic staff works with many printers and the solid, dependable SG-10 is just about everybody's favorite around here. Atari owners also ranked the SG-10 very high in our February, 1986 printer survey.
Outstanding Product Award
INFOCOM
Infocom, the pre-eminent publisher of all-text adventure software, wins an Antic Outstanding Product Award for Consistency of a high-quality product line.
We never met an Infocom adventure game we didn't like! When you purchase a Infocom text adventure in its elaborate packaging, you know just what to expect. You'll get many hours of thought-provoking enjoyment from a challenging (to say the least) series of puzzles within an intriguing and often humorous interactive story line. And the "parser" software that interprets your English commands for the computer will be state-of-the-art.
Infocom adventures are written in a proprietary programming language designed for fast adaptation to any brand of microcomputer (Absence of graphics helps here too.) Therefore, Infocom became the first major software publisher to release completed products for the 520ST.
Pioneer Technology Award
ACTIVENTURE
The Antic Outstanding Product Award for Pioneer Technology goes to Activenture for their breakthrough 540 megabyte CD ROM system. Acitiventure put an encyclopedia on a compact laser disk that the Atari 520ST could access for any entry in just about three seconds.
Although Activenture's CD ROM technology has been fully operational since the June, 1985 Consumer Electronics Show, Atari decided to hold on releasing the product until the price of CD ROM players gets lower. But when the ST hookup to CD ROM reaches the market, it is likely to revolutionize the way that personal computer owners can make use of vast information libraries.
Honor Roll of Retailers
We had every intention of giving an Antic Award for Outstanding Atari Retailing. But when we looked back through four years of magazines, it seemed impossible to choose just one or two of the dozens of dedicated dealers who have sold Atari hardware and software through the years.
Instead, Antic made 50 posters of this issue's cover and will present them to outstanding Atari retailers around the U.S.--in gratitude for their services to the Atari users community.
Consistent Support Award
MICROPROSE
Throughout a period when few software publishers were creating new Atari products, MicroProse provided an ongoing succession of high-quality releases in their specialties. Operated by aviators turned Atari buffs, Microprose first earned success for flight simulations such as Solo Flight and F-15 Strike Eagle.
However, the company continues to successfully explore new areas with ambitious simulations like the submarine warfare of Silent Service and the air traffic control center of Kennedy Approach. And MicroProse's fast-moving strategy games such as Conflict In Vietnam have won strong praise too.