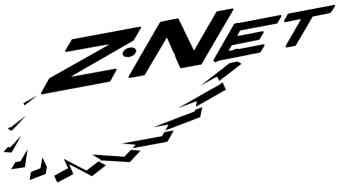 Atari Corp., Commodore Report Latest Earnings
Atari Corp. reported a third-quarter (ending Sept. 30, 1990) net income of barely over $3 million on sales of $89 million, compared to a loss of $5 million on sales of $81 million for the same period last year. This year's income reportedly would have shown a $3 million-plus loss if not for the offset of an over $6 million gain from Atari repurchasing debentures at a favorable term. Net income per share was 5 cents.
Meanwhile, Commodore announced earnings of $7 million, or 22 cents per share on sales of $200 million for their first fiscal quarter ending Sept. 30, 1990. This compares with a loss of $6.5 million on sales of $165 million a year ago. Net sales for the quarter increased by 21 percent, attributable to a 50-percent growth in unit sales of the Amiga product line and to favorable exchange rates of major European currencies.
Atari Releases Rights To Hotz Box
Atari has reportedly given Jimmy Hotz the right to market his full-sized Hotz Midi Translator, also known as the Hotz Box. The $5,000-and-up unit is designed for professional studio and tour use; it is expected that Hotz will be better able to promote and sell it on his own to fellow musicians. Atari will retain marketing rights to any consumer version of the device that allows anyone, regardless of musical background, to free-style solo or accompany prerecorded music with professional results. Hotz was scheduled to join Atari at last January's National Association of Music Merchandisers show in Anaheim, Calif.
MichTron Changes Hands
MichTron, longtime Atari development and import house, has been purchased by Creative Computer Corp. of Newark, Del. CCC's president, James A. Dorsman, has taken over full operation of all technical support, development and publishing for MichTron. Gordon Monnier, former president of MichTron, will be retained by CCC as a consultant. The new MichTron management has promised an "aggressive and exciting new product launch" and continued support of MichTron's existing product line.
According to Dorsman, the "new" MichTron intends to continue distribution and service for the overseas publishers it has worked with in the past, and to seek out new products from home and abroad. This claim is made despite the fact that the HiSoft line was being shown at Comdex by Gold leaf (Word-flair) and that Talon Technologies is now distributing PC-Speed and AT-Speed. Further, Mirrorsoft, another MichTron overseas connection, has announced that FleetStreet Publisher is being pulled off the market due to poor sales. As a result it is surmised that the MichTron stable is left somewhat vacant of hot products.
Meanwhile, MicroDeal, one of MichTron's main import lines, has announced Replay 8, replacing Replay 4 as an amateur musician's sound sampler and editor. It will feature some of the enhancements of Replay Professional. Availability is not yet known.
MichTron Inc., 3201 Drummond Plaza, Newark, DE 19711, (302) 454-7946.
TT, Mega STE Pass FCC
Atari's new Mega STE has passed FCC testing as a Type B (commercial/consumer) product, and was scheduled to begin domestic distribution as early as mid-January. This marks the first time that any Atari product has been approved for consumer release within 30 days of the first product announcement.
The TT030 is presently shipping to U.S. dealers as a Type A (commercial use only) device. The price for the base unit (a 2MB RAM, 50MB hard-drive) is still $2,995. Only value-added resellers and "qualified dealers" will be authorized to sell the TT.
From The Z*Net News wire
* After a five-year-long effort the Software Protection Association was pleased to see the passage of a bill that makes software rental (other than non-profit library loans) illegal. The bill prohibits companies from renting software in a manner that allows users to copy and keep the program then return the original disks and documentation for re-rental.
* Atari Canada announced it has begun a major advertising campaign for the Portfolio, the palmtop computer.
* In late October, Atari U.K. sponsored a public computer exhibition on a train, visiting key cities around the United Kingdom, attracting some 20,000 visitors. The whistle-stop tour was billed as a "festival of computing expertise" and admission was free.
* Atari Germany announced it has obtained the contract for one of the largest educational computer orders ever placed by the Soviet Union, succeeding against strong Asian computer competition. The Youth Computer Centre of Eriwan is a free educational facility where young Soviet students are trained for future computer-related professions. The initial order is for $65,000 worth of ST systems, Atari PC-compatibles and peripherals.
* The word is out in Germany that the last "regular" German Megas are on the dealers shelves right now. Although most of the German public is not (yet) aware of the new Mega STE, displayed at last Fall Comdex, the prices for the older models are falling drastically. At press time, no official release date had been slated for the Mega STE at press time.
* Migraph's Hand Scanner, Touch-Up and Easy Draw are now a part of one of the new STE bundles announced by Atari. (Touch-Up, version 1.6, now lets you save a true grey-scale image in TIFF format. However, the new features require the extended palette of the STE or TT for full use. Older ST units will not have access to all the new features of the upgraded Touch-Up software.)
* Lake County Atari Computer Enthusiasts (LCACE) presented the Chicago AtariFest '90 on Sunday, Nov. 11, 1990 for a successful attendance of about 750 people in the suburb of Gurnee. Attending vendors and developers included A.P.E. Newsletter, CodeHead Software, CompuServe, D.A. Brumleve, DataQue Software, GEnie, lCD, M-S Designs, Reeve Software, SKWare One, Unicorn Publications and WizWorks!.
* An Atari emulator for the Amiga computer continues to draw comment and fire as it develops. Purporting to be public domain, the file ATARI1 (now in general BBS distribution worldwide) includes illegal copies of TOS and GEM. Reports are that the emulator actually works, at speeds up to half of that of an Atari, although desk accessories do not work, and many programs do not operate. Screen appearance is also said to be very poor. Atari Corp. maintains that distribution of this file is a violation of copyrights retained by Atari, and that distribution is strictly prohibited by law.
* Users are closing in on what triggers one of the bugs in the new TOS 1.6. Becoming known as the SPC bug (for SHOW, PRINT, CANCEL), it causes an executable program to occasionally be offered for viewing as text rather than loading when double clicked. The bug happens with much predictability if the entire pathname (without drive specifier) totals exactly 16 characters.
* According to a press release from the public-relations firm of Marken Communications, Atari Corp. shipped several dozen Lynx kiosks to American servicepeople stationed in Saudi Arabia shortly before Christmas in a gesture of good will.
Personnel Changes At Atari
Antonio Salerno - vice president, applications for Atari Corp. - resigned in December 1990. Salerno had been in charge of efforts to persuade major software companies to bring their well-known products to the Atari line, and had less than dramatic success. He is reportedly returning to Stanford University to complete a masters degree; Leonard Tramiel, head of Atari's technical division, will take over Salerno's duties until a suitable replacement can be found.
Michael Fulton, formerly of Neocept, makers of the popular WordUp document processor, was hired into Atari's customer and developer support division. (Fulton's hiring fuels earlier speculation that Atari may eventually buy and support WordUp as an Atari-brand product.)
James Grunke, technical guru for the Beach Boys, left the band to replace Frank Foster as Atari's music industry representative and MIDI promoter. (Foster left Atari last September).