And the Winner Is . . .
Results of START's Bulwer-Lytton Best Worst Game Scenario Contest
Prizes
Grand Prize
A Lynx, Lynx games. Lynx accessories and four ST games
First Prize
12 ST games
Second Prize
One-year subscription to START and two ST games
Third Prize
Four hint books and two ST games
Honorable Mentions
Three ST games
Special Thanks
Atari Corp.
Broderbund
Data East
Electronic Arts
FTL Games
Lucasfilm Games
Virgin Mastertronic
Melbourne House
MicroProse
Mindscape
Osborne/McGraw-Hill
The Realm
Sega
SSI

Grand Prize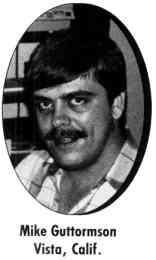 Get your car on the road in the
DEPARTMENT OF MOTOR VEHICLES QUEST.
Dodge student drivers! Hurdle hour-long lines! Overcome outrageous expenses!
Navigate through 3D mazes of paperwork and bureaucrats as you try to register your vehicle.
Will you be able to outsmart the eyechart when the clerk puts the patch over your good eye?
TAKE THE DRIVING TEST.
Incomprehensible digitized voice directions simulate the challenge of understanding a real official's instructions. Avoid small children and animals. Parallel park in tight spaces.
This is an action-packed adventure game requiring quick wits, flawless strategy and lightning fast reflexes.
First Prize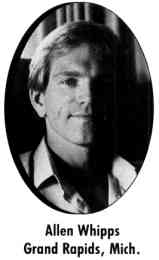 CITIZEN KANE Considered by every film critic to be among the top 10 greatest films of all time - now a great role-playing game with fantastic arcade action!
First build your newspaper empire. Then manipulate a youthful Orson Welles with your joystick as he tries to put his private zoo full of unruly animals in their cages. Ride Rosebud, the sled, down the perilous hillside for bonus points.
Available for play on monochrome monitors only, because we won't stoop to crass commercial colorization of the classics!
Second Prize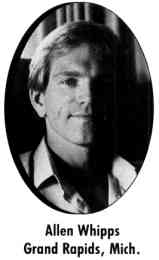 ENSIGN EXPENDABLE You are Expendable, new security officer on a Galaxy-class starship, replacing another ensign whose name, coincidentally, was also Expendable.
You are doomed to die. Your goal is to postpone the inevitable for as long as possible, possibly even turning you character into a "recurring bit part." When the Captain announces his landing party's complement, you can choose to: A) flee and hide. Try to eIude the other security officers for as long as possible; B) take over the ship (a remarkably easy feat); or C) immediately join the landing party and attempt to dodge well-placed enemy spears, lasers and freak natural disasters, while armed only with a non-functional weapon and dead-slow reflexes.
Every seven minutes survived earns you one "Commercial Break." Accumulate six Commercial Breaks and you earn the right to beam back to the ship, probably to die in the next episode's pre-credits sequence. But maybe not...
Third Prize
MR. VICE PRESIDENT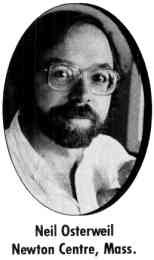 The superpowers are teetering on the brink of Armageddon, the Mideast situation is about to explode, world financial markets are collapsing - and you can't find a fourth for golf.
In this shockingly realistic simulation you are the vice president of the United States. Your job is tough, but you don't quail at the challenges before you.
Meet insignificant foreign dignitaries! Attend state funerals and supermarket openings! Wait around for the president to die!
Requirements: Color monitor, dark suit, white shirt, red tie
Estimated Playing Time: 8 years
Honorable Mentions
MESSY HEAD WOUND WITH BRAINS ALL OVER THE PLACE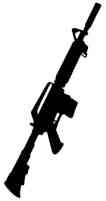 John Studmuphin, an American soldier who could have won the Vietnam War single-handedly if the pansies in Washington hadn't restricted his supply of exploding arrows, heads back to the jungle to rescue his platoon/family/weight machine, depending on the difficulty level.
There he encounters North Vietnamese troops, generators hooked up to sensitive parts of his body and a new political reality, all of which he responds to with large-caliber machine-gun fire.
The game comes to a dramatic conclusion when the player-controlled Studmuphin must fight off a testosterone overdose.
-Greg Knauss, La Jolla, Calif.
IRVING'S NINTENDO MASSACRE



Irving has had it! He's pressed his last button. He's rented his last cartridge. He's saved his last princess.
Now's he's totally fed up with Nintendo!!! He can't take the irritating sounds anymore. He can't stand those puny, little, sickening characters.
Irving's frustrated! Nintendo has ruined his life! He wants revenge! He wants a body count! He wants:
Irving's Nintendo Massacre!
So, armed with a chainsaw, a baseball bat and a bad attitude, Irving's going to mangle Mario, zap Zelda, terminate Tetris and virtually waste Nintendo land.
This vengeance machine will stop at nothing to see his mission accomplished!
-Ryan Hughes, Vernon, British Columbia
FLOCK SIMULATOR



Put yourself in the shepherd's role of using border collies to bring home the flock. Rex and Rover are eager. The sheep are bleating. Can you get them all back to the fold safely?
Careful not to lose one in the bushes. Look out for wolves. You can try for a record time, but watch that you do not scatter the sheep by pushing them too fast.
If you have to go looking for one, don't forget to close the gate. When you're good enough, you can go to the dogs - er -sheep-dog trials.
-Bruce Wiebe, Saskatoon, Saskatchewan
UNIVERSITY LIBRARY



You are an average student at an average university with several term papers due next Monday which you haven't even started. Destination: the university library!
Feel the pressure as you frantically search for study material! Live the frustration of trying to find study space! Just look at some of the dangers you may face:
endless Iineups for the card-catalogue computers!
photocopiers that are out of paper!
overdue reserve materials you know are never coming back!
and just pray that the computer network - sign-out desk and all - doesn't go down!
University Library. Enter it. Live it. Fear it.
-Gordon Farrell, Delta, British Columbia