PRODUCTS UPDATE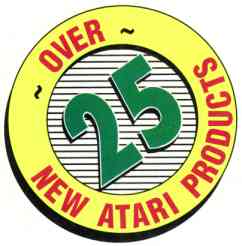 Their Finest Hour: The Battle of Britain $59.95
Lucasfilm Games
P.O. Box 2009
San Rafael, CA 94912
(415) 662-1966
Fly both German and British missions in the historic World War II confrontation, in a simulation combining historical and technical accuracy with seat-of-the-pants flying action.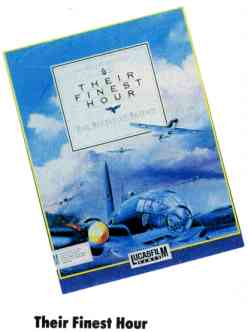 Wrath of the Demon $49.95
ReadySoft Inc.
30 Wertheim Court
Unit 2
Richmond Hill, Ontario
Canada L4B1B9
(416) 731-4175
Wrath of the Demon combines state-of-the-art, multilevel, parallax scrolling with spectacular graphics, animation and playability in a danger-filled quest to rid the kingdom of an evil demon and his minions, rescue the princess, and restore honor to your king.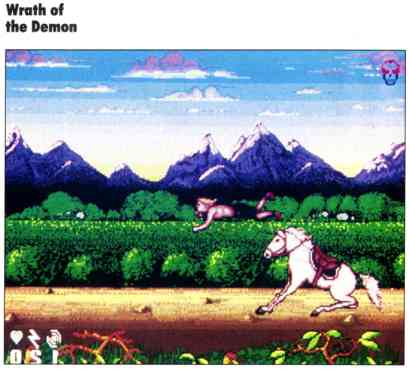 PowerMonger $49.95
Flood $39.95
Imperium $39.95
Distributed by
Electronic Arts
820 Gateway Drive
San Mateo, CA 94404
(800) 245-4525
PowerMonger casts you as the leader of a displaced tribe newly arrived in an uncharted land. There are 200 territories to conquer before the world is yours and each territory begins with a different layout to yield millions of possible games.
In Flood, you play Quiffy, the lone survivor of a noble race of Blobbies. The game begins when Quiffy discovers that the caverns he calls home are suddenly filling up with water. It's only a matter of time before the flood destroys everything. And there's only one way to escape - up.
Imperium places you in the hot seat as the Emperor of Earth and the Solar System. Your job is to engineer the growth of your empire while maintaining the delicate balance between many economic and political factors. There are a hundred nearby worlds to conquer, but there are other empires with conquest in mind, so watch out.

Elvira, Mistress of the Dark (call for price)
Heat Wave: Offshore Superboat Racing $44.95
Accolade
550 S. Winchester Blvd.
Suite 200
San Jose, CA 95128
(408) 985-1700
Let Elvira, the worlds most famous spokesperson for ghouls and goblins, guide you through a demon-filled medieval castle in this new role-playing game, Elvira, Mistress of the Dark. Available early next year.
Offshore racing is a new breed of thrill that initially gained notoriety in the hit television series "Miami Vice" and has been taken up by such well-known faces as Don Johnson and George Bush. Now Accolade lets you strap on the life vests for the first time in Heat Wave: Offshore Superboat Racing.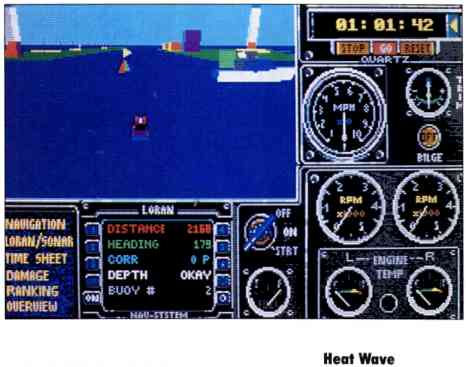 Just Another War In Space $49.95
Azeroth Publishing
3020 lssaquah-Pine Lake
Road, Suite 341
lssaquah, WA 98027
(800) 594-4798
Just Another War In Space is an extremely detailed simulation of interstellar, ship-to-ship combat. Engagements are resolved in realtime and spacecraft maneuver accurately in accordance with Newtonian spaceflight mechanics. Scenarios include stand-alone tactical engagements and a campaign-length conflict.

The Fool's Errand $49.95
Miles Computing Inc.
5515 Douglas Fir Road, Suite 1
Calabasas, CA 91302
(800) 245-4525
The evil High Priestess has cursed the land and hidden its 14 treasures. Clues to unravel the mystery lie intertwined within a labyrinth of puzzles.

Alien Druglords (call for price)
Panther Games
P.O. Box 5662
Derwood, MD 20855
(301) 977-3379
Hold on to your laser blasters for a death-defying raid on the planet Chyropia, current headquarters of the evil, alien Intergalactic Benevolent Corporation. Having muscled in on this weird, out-of-the-way planet, IBC has exploited a strange mineral to produce the most addictive drug ever seen in the galaxy. Your mission is to find the antidote, and destroy the drug operation and the organizations stash of drugs before they obliterate your raiding party.

MidiMagnet $15.00
MIDIX32 $15.00
Phil Comeau Software
43 Rueter St.
Nepean, Ontario
Canada K2J 3Z9
MidiMagnet captures MIDI output from other programs and creates standard MIDI files. It adds format 0 and 1 standard MIDI file output capability to most sequencer programs. Using MidiMagnet, you can upgrade to a newer sequencer program that supports standard MIDI files without forfeiting your existing MIDI song collection.
MIDIX32 plays standard MIDI files via the ST's built-in sound generator. MIDIX32 can output C or GFA BASIC source code so musical effects can be incorporated into your programs. It also can be used to play music in standard MIDI files without a synthesizer.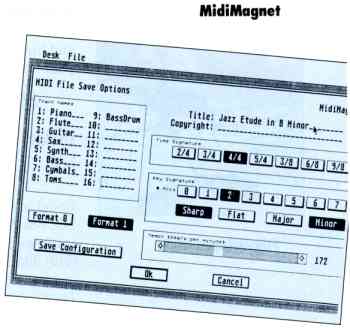 Home Entertainment Management System $34.95
Software Development Systems
996 Redondo Ave., Suite 404
Long Beach, CA 90804
(213) 434-5751
Get organized with the Home Entertainment Management System. Besides your computer, chances are you also enjoy other electronic "toys" such as CD players, home stereo systems and VCRs. Now you can organize and catalog your videotape and CD collections - even baseball cards - as easily as copying a file on the ST's Desktop.

C-manship Complete $19.95
Taylor Ridge Books
P.O. Box 48
Manchester, CT 06040
(203) 643-9673
C-manship Complete is the book form of the popular GEM programming tutorial originally published in ST Log magazine. Written by Clayton Walnum, a former editor of ST Log, C-manship Complete guides readers through both the basics of C programming and the complexities of the GEM operating system.

HyperLINK (call for price)
JMG Software Inc.
801 Mohawk Road W.
Hamilton, Ontario
Canada L9C 6C2
(416) 575-3200
This Hypertext-like product combines graphics, sound and data manipulation. HyperLINK goes farther than frame or card-based metaphors by allowing more direct interaction between different HyperLINK applications; most of these applications can be generated quickly and easily via HyperLINK's Builder function.

Diamond Back II $44.95
Data Innovations Inc.
127 N. Front St.
Rising Sun, IN 47040
(812) 438-3733
Diamond Back II provides a true file backup at image-backup speeds with more speed, power and flexibility than the original version. Its features include the ability to backup and restore any number of drive partitions, directory paths, single directories, specific files, or Spectre partitions.

Stik-Gripper T.C.S $19.99
Duggan DeZign Inc.
300 Quaker Lane, Suite 7
Warwick, RI 02886
(401) 823-8073
This novel accessory keeps your joystick clamped rigidly front and center where you need it most. Designed to eliminate hand fatigue, the Stik-Gripper T.C.S. brings fast and furious arcade action into your home.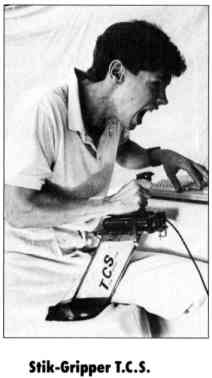 LookIt! & Poplt! $39.95 for both
CodeHead Software
P.O. Box 74090
Los Angeles, CA 90004
(213) 386-5735
The CodeHeads are at it again. LookIt! is a fast, easy-to-use, ASCII file viewer and binary file editor. It features a custom user interface that overcomes many of the shortcomings in GEM. Accompanying it is Poplt!, a desk accessory that lets you assign "hot keys" to your desk accessories and call up any one with a simple key-press.

Z-Keys $99.95
Zubair Interfaces Inc.
5243 B Paramount Blvd.
Lakewood, CA 90712
(213) 408-6715
If you re unhappy with the present ST keyboard, Zubair Interfaces has the answer. Z-Keys is a hardware/software interface that connects the keyboard of any IBM-PC or AT to your ST.

KeySkins $25.95
Computer Supply House
1112 Second St.
Kenai, AK 99611
(907) 283-5837
Protect your computer from dust, hair and liquids with KeySkins, a soft, clear, durable custom cover for your ST that won't slow down your typing.

STOS Canada Club $25 for one-year membership
P.O. Box 2083, Station B
Kitchener, Ontario
Canada N2H 6K8
If you're a fan of STOS, the popular game-programming language from Mandarin, and have been wondering what happened to support, then wonder no more. The STOS Canada Club provides technical support for all STOS users. You'll receive a monthly newsletter full of programming hints and tips, product news and special deals. A disk packed with great games and other surprises is also available.

DATa free, see below
Digidesign Inc.
1360 Willow Road #101
Menlo Park, CA 94025
(415) 688-0600
Digidesign announces the release of DATa, an application that backs up their Atari Sound Tools files to digital audio tape (DAT). DATa saves the audio recording as well as all file data parameters, such as edit points and Playlist markers, onto regular DAT cassettes. Available free with purchase of DAT I/O, an option for their Sound Tools system.

Write 90° $15.00
MegaFont ST $15.00
Typesetter Elite $15.00
XLENT Software
P.O. Box 847
Springfield, VA 22150
(703) 569-8881
Write 90° lets you print spreadsheet and text files sideways on continuous or single sheet paper. Files can he printed in five sizes or previewed on screen.
Add pizzazz to your word processing with MegaFont ST. Your files can he printed using any combination of fonts, and graphics from DEGAS, NEOchrome and other popular drawing programs can he added to your printouts. Use the fonts provided or create your own with the included font editors.
Typesetter Elite is your tool for designing pages of mixed text and graphics with complete flexibility in a WYSIWYG environment. It's the right tool for creating charts, graphs, simple newsletters, flyers and more.

EPS Clip-Art Professional Logo Series Vol. 1 $29.95
Computer Safari
606 W. Cross St.
Woodland, CA 95695
(916) 666-1813
Computer Safari announces EPS Clip-Art, a collection of graphics in encapsulated postscript format, for use with desktop publishing programs that support postscript printers. The EPS disk contains over 30 files ideal for designing logos, flyers, newsletters, brochures and letterhead.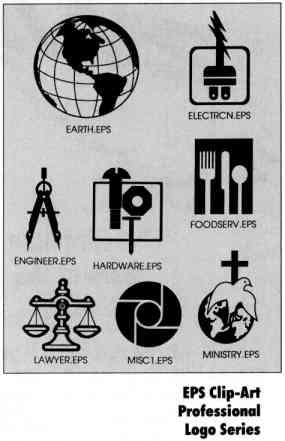 FontPaks $42.95 each
Cherry Fonts
2250 Tyner St., Unit 4
Port Coquitlam, B.C.
Canada V3C 2Z1
(604) 944-2923
Five new Font Paks, containing four to six high-quality fonts for use with ISD's Calamus desktop-publishing software, have been released by Cherry Fonts. Each of the fully scalable outlines can he used within Calamus to produce type sized from extremely fine print to colossal characters larger than a page in height.

A.P.E. Newsletter $6 for one-year subscription
Clinton Smith, Editor
2104 North Kostner
Chicago, IL 60639
(312) 227-2352
New for Lynx enthusiasts: A.P.E. (Atari Portable Entertainment) is a quarterly newsletter devoted to news, information and game tips for owners of the Lynx portable game system.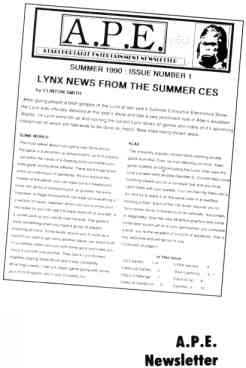 AdSpeed ST Hardware Accelerator $299.95
ICD Inc.
1220 Rock St.
Rockford, IL 61101
(800) 373-7700
AdSpeed is a 16MHz accelerator for all ST/Megas. Some of the features include a software-selectable true 8MHz mode for 100-percent compatibility that lets you switch speed on the fly without rebooting, and full read- and write-through caching for maximum speed. AdSpeed's multilayer, surface-mount design makes it the smallest accelerator available anywhere.

MegaTalk Board $299
Gadgets By Small
40 W. Littleton
Blvd. #210-211
Littleton, CO 80120
(303) 791-6098
Gadgets' MegaTalk is a multifunction expansion board for the Mega that lets the Mega "talk" to things it could never talk to before. MegaTalk plugs into the Mega's expansion slot and has two Apple Macintosh serial ports and two mini DIN-8 connectors, one for each port. These connectors are Mac ready; you can plug straight into a LocalTalk network or LaserWriter. In addition, MegaTalk supports all Mac MIDI software and Mac SCSI peripherals - just plug and play.

Support Your Local Atari Dealer

Manufacturers' addresses and phone numbers are published for the convenience of our readers. We encourage anyone interested in these products to first check their local Atari dealer for availability before contacting a company directly.


Caveat

Products Update listings are compiled by the START staff from information provided by manufacturers. START welcomes new product announcements, but assumes no responsibility for the accuracy of these notices or the performance of the products listed. Please send all press releases to:

Products Update
START Magazine
544 Second St.
San Francisco, CA 94107