EDITORIAL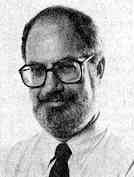 In case you haven't already heard the news, Antic is now the last U.S. magazine covering Atari XE/XL/800 computers exclusively.
In order to continue bringing you useful and entertaining new disk software, informative teaching articles, detailed reviews and the latest news about the best 8-bit personal computer ever made, Antic Publishing was forced to make a tough decision...
Starting with the previous issue, Antic Magazine became a bi-monthly publication. It will now be published six times yearly, every other month.
Of course, Antic subscribers will continue receiving every issue they paid for. The only difference is that now Antic comes out every second month. At just $28 for a one-year subscription of six exclusive magazines-plus-disk, Antic remains one of the greatest bargains still available for 8-bit Atari users.
We regret that it was impossible to announce Antic's switch to bi-monthly publication in the previous issue, when it actually happened. The schedule changeover had to be decided quickly, while the October 1989 issue was already at the printer. There was only enough time to change the date to October/November 1989 on the front cover.
We have been very heartened by the support that Antic continues to receive from thousands of committed 8-bit Atari users like you (and a few dedicated advertisers too). Admittedly, lean times have fallen on the 8-bit Atari today -- as well as on all other 64K-128K personal computers. Still, there's a core group of Atari enthusiasts who keep spending their money to continue getting the useful information and high-quality original software that Antic has provided for Atarians non-stop since 1982.
At this point, Antic has become a reader-supported magazine. (We're certainly not supported by advertising, backed by a big publishing conglomerate, or subsidized by Atari.) We actually consider ourselves to be in a partnership with out readers. Like us, your goal is to keep your Atari 8-bit as a workable computing tool for many more years. Together, Antic and you can do it.
Nat Friedland
Editor, Antic