New Products
---
New Products notices are compiled by the Antic staff from information provided by the products' manufacturers. Antic welcomes such submissions, but assumes no responsibility for the accuracy of these notices or the performance of the products listed.
---
ASTRO-GROVER,
ERNIE'S MAGIC SHAPES,
BIG BIRD'S SPECIAL DELIVERY
(educational software)
Hi-Tech Expressions
1700 N.W. 65th Avenue, Suite 9
Plantation, FL 33313
(800) 848-9273
(305) 584-6386 in Florida
$9.95 each, 64K disk
CIRCLE 190 ON READER SERVICE CARD
Kids learn on the Atari with three new games featuring Sesame Street characters. Astro-Grover helps children work with numbers in five different ways-assisted by Grover and the Zips from the planet Zap. Or perhaps the children would prefer to help Ernie match shapes in six different ways while improving visual discrimination skills in Ernie's Magic Shapes. In Big Bird's Special Delivery, an object recognition and classification game, children help Big Bird and Little Bird deliver packages to the right stores.

CLASH: ETHEREAL
(entertainment software)
Imagists Group
P.O. Box 1428
Fairfax, VA 22030
(703) 764-0835
$12.95, 48K disk
CIRCLE 195 ON READER SERVICE CARD
That pesky Satan hoodwinked you into condemning your soul to an eternity of pain and suffering, by giving you a magic stone that continually pulled you deeper into its grip. By the time you caught a clue, it was too late, so you tossed the stone into a volcano and committed yourself to helping those less fortunate than you. This incurs the wrath of the Prince of Darkness, but a technicality gives you another chance to save yourself. Now the graphic adventure game begins.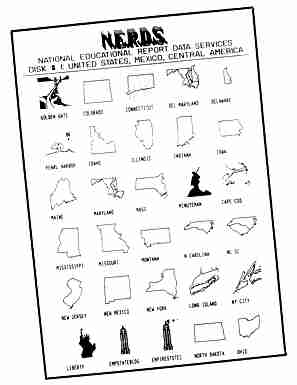 N.E.R.D.S DISKS
(printing software)
N.E.R.D.S Software
18 Wendy Drive
Farmingville, NY 11738
Requires Print Shop
$8.95 each, $15 for both; 48K disk
CIRCLE 191 ON READER SERVICE CARD
These two disks contain map icons for use with Broderbund Software's Print Shop. Write reports, using these graphics with colored pens for full-page illustrations. Each disk contains about 115 blank maps. Disk 1 consists of the United States, Mexico and Central; America. Disk 2 has maps of Europe, South America, Canada and the Mediterranean. Site Licensing for Users Groups and schools is available.

MODS, FIXES & UPGRADES
(technical booklet)
RUNES
P.O. Box 1982
Ames, IA 50010
(515) 232-1252
$2 (plus $1 for shipping)
CIRCLE 196 ON READER SERVICE CARD
Mods, Fixes & Upgrades is a compilation of hardware project articles collected by MAGIC (Midwest Atari Group-Iowa Chapter). Included are step-by-step memory upgrade and wiring instructions, as well as diagrams and and repair instructions for your keyboard or modem.

WARP SPEED, VER. 7.10
(disk drive enhancement)
Happy Computers, Inc.
P.O. Box 1268
Morgan Hill, CA 95037
(408) 779-3830 99.95-Hardware/software
$10-Software only
CIRCLE 192 ON READER SERVICE CARD
Atari 8-bit computers and IBM PC compatibles can now share text files, databases and higher-level language programs on floppy disk with the IBMXFR program, which is now part of Happy Computers Warp Speed Software, Version 7.10 for the Atari 1050 drive. The IBM need not be there for the conversion.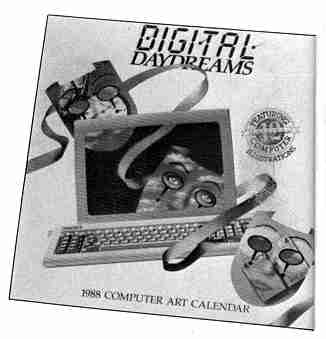 DIGITAL DAYDREAMS
(wall calendar)
Publishing Ink.
521 State Street
Glendale, CA 91203
(818) 500-7857
$10.95
CIRCLE 193 ON READER SERVICE CARD
The Digital DayDreams computer art wall calendar is 100% computer-generated, using current graphic and desktop publishing technology. It features artwork from several types of computer, including the Atari ST, and includes selections from a Symbolics computer animation system used for generating sophisticated television graphics.

BALLISTICS
(application software)
Joseph Attanasio
1769 Silver Creek Circle
Stockton, CA 95207
(209) 478-3092
$10, 48K disk
CIRCLE 201 ON READER SERVICE CARD
The Ballistics program allows comparison of most commercial bullets for rifles and pistols, with 19 pistol calibers and 33 rifle calibers to choose from. The data can be printed, and it includes case capacity, velocity, energy, drop, ballistics co-efficients and sectional density Utilities include calculation of velocity or drop of a bullet at any range, time of flight, wind deflection for crosswinds, bullet path vs. sight path, and target movement during shot.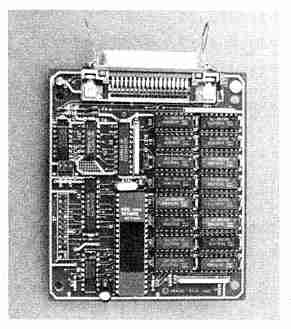 IMAGE BUFFER
(printer buffer)
Image Technology, Inc.
8150 S. Akron Street, Suite 405
Englewood, CO 80112
(303) 799-6433
CIRCLE 202 ON READER SERVICE CARD
This large-capacity buffer mounts inside most Epson printers and lets you transfer data to the printer at computer speed-then continue working while the printer operates at its own pace. Expandable to 512K, this buffer works just like Epson's optional buffer and fits most Epson dot-matrix parallel printers. If you furnish the DRAM chips, the buffer costs $109. Otherwise, $133 includes eight 256K RAM chips, and $157 includes 16 of the chips.

LOTTO PROGRAM
(entertainment software)
Soft-Byte
P.O. Box 556, Forest Park
Dayton, OH 45405
(513) 278-8044
$24.95, 48K disk
The Lotto Program performs an analysis of the past winning lotto numbers, attempting to show the probability of which numbers are likely to surface in the next few drawings. This menu-driven program produces easy-to-read charts from which you can try to pick hot and cold numbers, frequency patterns, sums of digits, odd/even numbers, digit groups and more.

PRO FOOTBALL HANDICAPPER
(software)
SoftTech Group Inc.
P.O. Box 5394
Orchard Lake, MI 48033
(313) 851-4925
$39.95, 16K disk or cassette
CIRCLE 157 ON READER SERVICE CARD
The Pro Football Handicapping System lets you handicap all National Football League games using past statistical information from the daily sports section in most newspapers, and you can use this program beginning at any point in the season. You'll need to spend only about five minutes entering the data necessary to perform the statistical analysis to predict the winner, the point spread and total points in the game.
---
Return the favor When you call a manufacturer or supplier about a product you 've seen advertised or otherwise mentioned in ANTIC, please tell them so. This will help us to continue to bring you the latest information about products that will make your Atari computer an even more valuable investment in the future.
-ANTIC ED