DEGAS
$2,000 Art Competition
How you can enter
by Gigi Bisson,
Antic
Assistant Editor
We knew the Atari 520ST had the graphics potential. We knew Antic readers had the creative talent.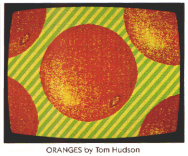 Now, there's a way for every ST user to fully tap the ST's artistic promise – DEGAS, the powerful paint program from Batteries Included reviewed in this issue.
And now there's also an incentive – the Batteries Included DEGAS Competition offering $2,000 worth of cash and software.
The prizes are waiting for registered DEGAS owners who can best unlock the technicolor cheeseburgers, floating geometric landscapes and surrealistic portraits waiting somewhere inside the 520ST.
YOU COULD WIN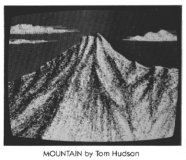 Create a picture using DEGAS and you could win one of two grand prizes – one for the best RGB color entry and the other for the best monochrome graphic. Each grand prize consists of $500 cash, your choice of three ST programs from the Antic Catalog and three more from the Batteries Included Catalog, plus a one-year subscription to Antic Magazine.
The five runner-ups will each win one choice of ST software from the Antic Catalog and one choice from Batteries Included, plus a one-year subscription to Antic Magazine.
Batteries Included asked Antic to judge their DEGAS Competition because they were impressed with our readers' artwork in past Antic graphic competitions (Cover Contest, August 1983 and Utility Man, June 1985).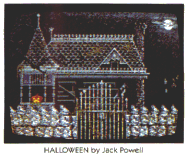 If Atari owners could turn Utility man into a visual tour de force on an 8-bit computer, what mouse-driven fantasies will ST owners create when they boot up DEGAS and get their hands on the ST's 512 colors and high resolution? We can't wait to find out.
BASIC RULES
Entrants will be allowed artistic license. But alas, even an art competition must have rules:
Your DEGAS picture may be for the Atari ST's RGB color monitor or the high-resolution monochrome monitor. The picture may be of any subject and in any style. But entries must not be a copy of any published or copyrighted photograph or illustration.
Your picture must be created with DEGAS software – and must be accompanied by the official entry form that you'll find inside the DEGAS package.
You can submit only one ST disk per entry form. But your submission disk can include as many as five pictures of any graphics resolution.
Entries must be received at Antic by midnight, March 31, 1986. The winning pictures will be published in the July, 1986 issue of Antic.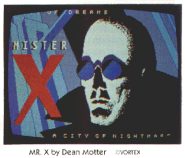 Complete rules for the competition are on the official entry form inside the DEGAS package. If you have further questions, please don't contact Antic. Write to Batteries Included at 30 Mural Street, Richmond Hill, Ontario, L4B 1B5, Canada.