Inside Atari
XL Line Debuts Design Line for Atari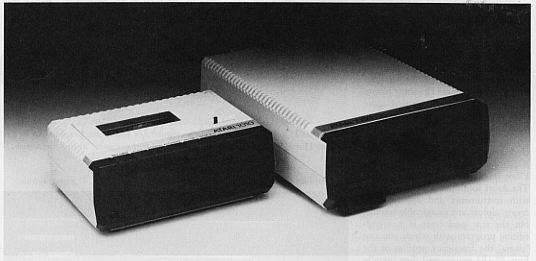 Mass storage devices for the new Atari systems: 1010 Cassette Recorder (left); and 1050 Disk Drive (right).
The new line of Atari products announced at the Consumer Electronics Show last month bear a strong resemblance to each other. Unified design, first used with the ATARI 1200XL computer, now extends throughout the series of computers and peripherals. Sleek styling in black, white and silver, with low-profile, modular cases improve the appearance of the group.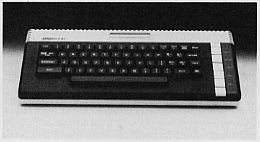 600XL 800XL
The series of computers begins with the 600XL, priced under $200, with 16K RAM, built-in BASIC and diagnostics. It can be expanded to 64K with a plug-in Memory Module. The 800XL has BASIC and diagnostics, plus a monitor jack and 64K memory.
The old ATARI 400 and 800 computers will be discontinued, but the cartridge size will be retained. The 1200XL, announced late last year, will continue, but will be the only member of the family without built-in BASIC.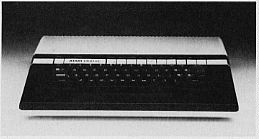 1400XL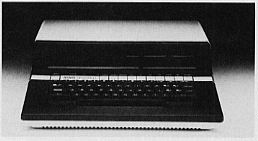 1450XL
The 1400XL and the 1450XL are identical except that the 1450 has one built-in disk-drive plus space for a second (expansion bay). These computers have 64K RAM, built-in BASIC, diagnostics, programmable function keys, and a built-in modem and voice synthesizer. Prices for the line are yet to be announced.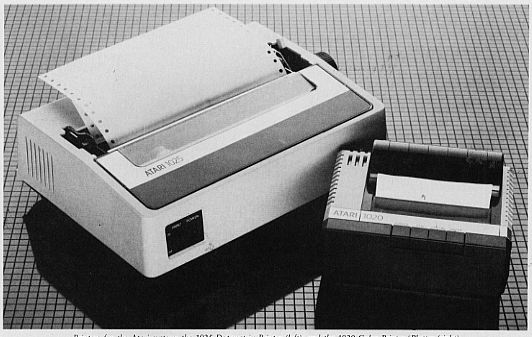 Printers for the Atari system: the 1025 Dot-matrix printer (left); and 1020 Color Printer (right).
Other new or recently announced items in the line include the 1010 Cassette Recorder (see Tape Topics this issue for review), the 1020 Color Printer/Plotter, the 1025 80-column dotmatrix printer, the 1027 Letter Quality Printer and the Atari 1050 Disk Drive. The drive, a long-awaited replacement for the 810, will be capable of double density operation under the new DOS 3.0, to be released later this year.
Of very great interest to the Atari community are the expansion units announced at the CES. One of these will enable CP/M programs for the ATARI; the other will provide eight standard plug-in slots to accomodate third-party products that may enhance the usefulness of the Atari System.