PRODUCTS UPDATE
Mouse Pocket $6.99
Computer Coverup Inc.
2230 S. Calumet
Chicago, IL 60616 (800) 282-2541
The Mouse Pocket protects your mouse while not in use by holding and securing it to the side of the computer. Double-faced tape attaches the Mouse Pocket, which fits any size mouse, to any flat surface.

KCS Omega
$450.00
Dr. T's Music Software
100 Crescent Road
Suite 1B
Needham, MA 02194
(617) 455-1454
Omega software represents the culmination of Dr. T's most requested features in a music software package, and is targeted to the serious amateur or professional musician. This is the pinnacle of the l.evel II experience, with additional graphic-editing modules notation and powerful additional features. Contact Dr. T's for the upgrade price.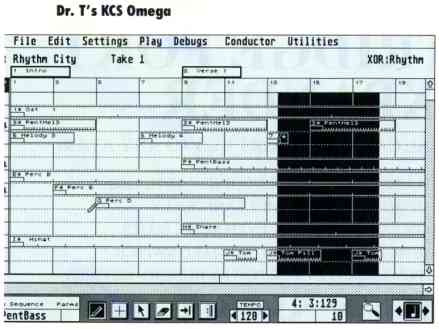 The Complete Guide to
CompuServe $34.95
The SimCity Planning
Commission Handbook $14.95
Osborne McGraw-Hill
2600 Tenth St.
Berkeley, CA 94710
(415) 548-2805
Written by two online information experts. Brad and Debra Schepp, The Complete Guide to CompuServe represents the most comprehensive guide available. Discount coupons for online services included. Through The SimCity Planning Commission Handbook, written by Computer Gaming World editor Johnny L. Wilson, users will enjoy and appreciate all of SimCity's many dimensions as they work toward creating Utopia or an urban nightmare.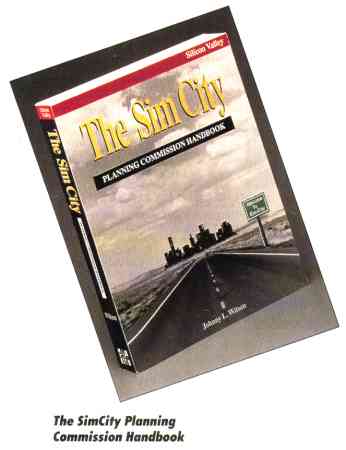 Dinowars $34.95
Big Business $39.95
Tie Break Tennis $34.95
Digitek Software
708W. Buffalo Ave.
#200
Tampa, FL 33603
(813) 222-0006
Digitek Software presents three new games: Dinowars, an interactive strategy/arcade game featuring massive animated dinosaurs, amazing digitized sounds and a full encyclopedia; Big Business, a humorous, wacky simulation of a large manufacturing corporation with excellent graphics and sounds; and Tie Break Tennis, definitely the most realistic tennis simulation on the market.

Conquests of Camelot
$59.95
Sierra On-Line
P.O. Box 485
Coarsegold, CA 93614
(800) 326-6654
This grand medieval adventure of wizardry and enchantment, valorous knights and daring quests, was crafted with an eye toward the original myths and legends of King Arthur. It features stunning graphics and period music composed with instruments of the 10th century. From the highest ramparts of Camelot to the Holy Land, this game will test your determination, faith and physical prowess.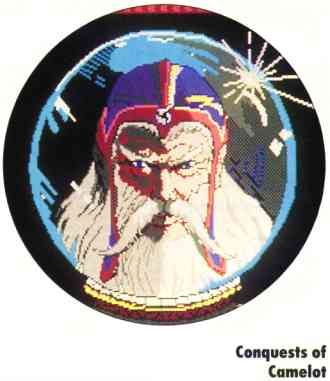 Falcon Mission Disk II -
Operation: Fire-
fight
$29.95
Spectrum Holobyte
2061 Challenger Drive
Alameda, CA 94501
(415) 522-3584
This disk works with the award-winning F-16 fighter simulation, Falcon, expanding it to a full campaign with non-stop action. Twelve brand-new missions have you defending your home territory against ongoing land and air invasion. You'll be fighting a deadlier breed of air-combat craft, including the new Mi-24 Hind helicopter.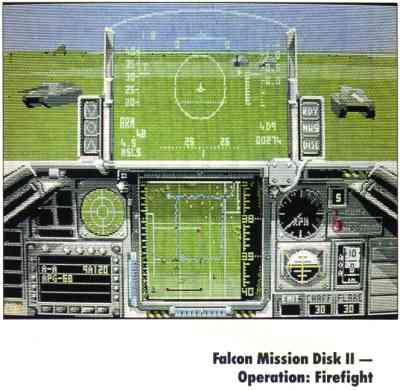 The Immortal
$49.95
Electronic Arts
1820 Gateway Drive
San Mateo, CA 94404
(800) 245-4525
The Immortal is the most realistic fantasy adventure ever brought to a computer. A unique three-quarter perspective, hyper-detailed graphics. intricate puzzles and an exciting music score lend drama and realism to this epic plot of sorcery and betrayal.

Digifly Interface System
$74.95
RASCOM
22128 Newkirk Ave.
Carson, CA 90745
RASCOM has perfected a digitial interface that works with any Atari ST and the MAXX(tm) IBM-style control yoke. A professional pilot designed this interface for maximum sensitivity and control. True proportional control is now possible, making the flying experience real. Kit form only, soldering and assembly required. Yoke not included.

Midwinter
$39.95
Micro Prose
180 Lakefront Drive
Hunt Valley, MD 21030
(301) 771-1151
A chillingly authentic depiction of a possible future for the planet Earth is at the heart of Midwinter. Combining elements of role-playing, strategy and simulation games, players fight for the survival of the human race in the wake of a new Ice Age. Players have unlimited opportunities for action as well as decision making as they shoot, sabotage and outmaneuver the invading barbarian army.

Support Your Local Atari Dealer

Manufacturers' addresses and phone numbers are published for the convenience of our readers. We encourage anyone interested in these products to first check their local Atari dealer for availability before contacting a company directly.

Caveat

Products Update listings are compiled by the START staff from information provided by manufacturers. START welcomes new product announcements, but assumes no responsibility for the accuracy of these notices or the performance of the products listed. Please send all press releases to:

Products Update
START Magazine
544 Second St.
San Francisco, CA 94107