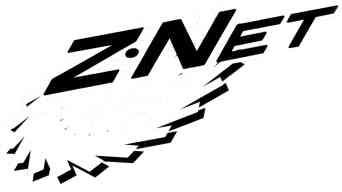 Elie Kenan Leaves Atari U.S.
and Canada; Greg Pratt
Named Manager
By John Nagy for Z*Net
Atari Corp. confirmed that the widely praised and respected new general manager for Atari U.S., Canada and France has resigned. Elie Kenan, who recently discussed future plans for Atari Corp. with developers at the WAACE and Glendale Atari shows, returned to France where he will continue in his capacity as general manager of Atari France. Greg Pratt, a financial officer at Atari, was named Kenan's successor.
Although the complete reasons for Kenan's departure, after so much public exposure and acclaim, may never be completely known, it is said by those close to the situation that the "official" comment from Atari will eventually be that Kenan found the United States to be too large and too culturally different from the Socialist France he is accustomed to.
However, it is known that after the WAACE show in early October, Kenan went alone to examine sites in the Boston area. Kenan had commissioned preliminary reports for a possible relocation of Atari U.S. to the Boston area, and speculation is that he found some sites that he wished to seriously consider. Shortly after returning to Sunnyvale, Kenan met with Jack Tramiel - an old friend and Atari's Chairman of the Board - who hired Kenan to come to Sunnyvale from Atari France. The subject matter of that meeting is unknown, but Kenan then returned to France after some hasty but clearly permanent farewells to Atari employees. It is suspected by some that Kenan's change of heart may have been prompted by some refusal by Tramiel of the control and free hand he had been promised in the reshaping of Atari in the United States.
Shortly after Kenan's departure, Greg Pratt was introduced to ranking employees as the new General Manger for Atari U.S. Pratt is a long-time Atari officer from the finance department who also ran the ill-fated Federated Stores operation near the end of that venture. At one point, Pratt attempted a leveraged buy-out of the troubled Federated Stores from Atari for himself and other investors.
While Pratt is thought by many at Atari to be a competent manager, reaction has been widespread and uniform - shock and fear of what this may mean for Atari Corp. Employees and developers who met with Kenan had high hopes for his plans at Atari.
WAACE Show A Success
from reports by Jerry Cross,
Scott Lapham and other sources
Over 2,000 people flocked to the Washington Area Atari Computer Enthusiast (WAACE) Show at the Sheraton in Reston, Va. October 6 and 7, 1990.
Joppa Computer Products introduced JuST the FAX!. This hardware/software combo sends faxes directly from your computer.
Alpha Systems showed two new products: JamMaster, a powerful digital-sampling synthesizer program, and Watchcart, an inexpensive clock cartridge.
After being dropped by MichTron, HiSoft was on its own, showing Lattice C version 5 and the new Harlekin utilities package.
Two 68030 upgrades were on hand. Gadgets by Small demonstrated a prototype of their upgrade for the Mega (12MB of RAM running at 18MHz). FAST Technologies was also on hand to show their version of a 68030.
Sliccware introduced SliccTop, a Desktop replacement that features multitasking, code swapping, process queuing, unlimited windows, data sharing, code sharing and dynamic memory. The product was not commercially available at press time.
Newcomer Frontier Software demonstrated a cartridge-based clock called Forget-Me-Clock II.
Double Click Software had new versions of both DC Desktop and DC Utilities on hand.
The Atari Corp. booth was busy with STEs on display running demos to show off its colors and sound.
From The Z*Net News wire
* A program known as TOS 2 is circulating on private bulletin boards. TOS 2 is apparently an early version of the new TT Desktop which will operate on an ST. While the idea of using it may be attractive, Atari Corp. cautions users that TOS 2 is a pirated file that belongs to Atari, and that it is an early version which is known to be incomplete and unstable. The use of TOS 2 is both illegal and unsafe to your system data.
Atari has stated that they will not release the TT Desktop for existing ST owners, ostensibly to avoid competition with the alternative Desktop developers (in its present form the TT Desktop is reminiscent of Gribnif's NeoDesk).
(According to Atari, the new GEM and TOS is called TOS 030 and will come in chip form for the TT only, although it is expected to be compatible with the STE. If Atari produces an STE-based Mega, as earlier reports indicate, that machine is also expected to feature the new TOS/Desktop, and to share the TT case and hard- drive design. The Mega STE would also be card-compatible with the VME bus of the TT and will run the 68000 microprocessor at a clock speed of 16 MHz.)
* A criminal indictment for copyright infringement was handed down against Atari Taiwan Manufacturing Corp. and two employees in October of last year, following a court-ordered search of the company in April that turned up several suspected unauthorized copies of Ashton Tate's dBase Ill Plus and Lotus Development Corp.'s Lotus 1-2-3. Atari Corp. said the unauthorized copies were used by two employees without the company's knowledge and in violation of stated company policy.
* Frank Foster, formerly head of Atari's music division, left the company early in September in what is said to have been a mutual decision reached between him and Atari. His departure leaves Atari with no individual directly in charge of MIDI development and music-industry support.
* Computer Shopper, reputed to be the largest computer magazine in the world, discontinued Atari coverage with the November 1990 issue. Editor-in-Chief Bob Lindstrom said that the decision was made after considerable market and supplier research. He added that Computer Shopper will continue to run major stories covering Atari products when they are warranted.
* In a half-million dollar chip-piracy bust, Dennis Hayes of Cincinnati pleaded guilty to operating a scheme in which he sold more than 5,000 bogus Macintosh ROM computer chips between 1988 and 1990. Macintosh 128K ROM software information was copied into the chips which Hayes sold for between $130 and $195 per set. Hayes was one of several major chip suppliers for Mac ROMS, also used in Gadgets by Small's Spectre Macintosh emulators for the ST. Though Gadgets does not supply chip sets for their unit, and had no dealings with Hayes, it is known that many Atari users bought chips from Hayes at several Atarifests.
* Atari Corp.'s long-awaited Hotz Box was scheduled for test marketing in Canada beginning in November. The Hotz Box, brainchild of record producer Jimmy Hotz, is being touted as the "non-musicians answer to making music." The unit will be sent out to a few educational test sites as well as a recording studio in the Vancouver area.
In October, the GEnie online service introduced a flat subscription rate of $4.95 (U.S.) per month including unlimited, non-prime-time access to more than 100 online products and services (not including computer hobby areas). The rate for U.S. access to those GEnie services not covered under the flat monthly rate has been set at $6 per hour during non-prime time for all three access speeds (300, 1200 and 2400 baud). The prime-time rate will remain at $18 per hour for all three access speeds. The $29.95 sign-up fee for the GEnie service also has been eliminated for all new subscribers effective immediately.