Review
DTP SOLUTIONS
START's Clip-Art Overview
BY DANIEL FRUCHEY
Samples from clip art collections mentioned here can be found in the file CLIPART.ARC on Side 2 of your START disk.
Almost every desktop publishing project demands some form of art, Flyers, newsletters and brochures all cry out for a graphic form of expression. Whether it's a border, diagram or some other form of art, you'll find that graphics are an invaluable tool that attracts attention to the text because they break up long stretches of text, aid comprehension of the written word and help direct a reader's eye.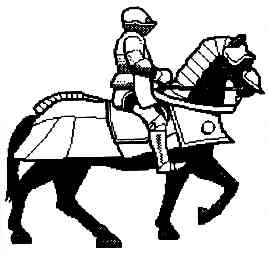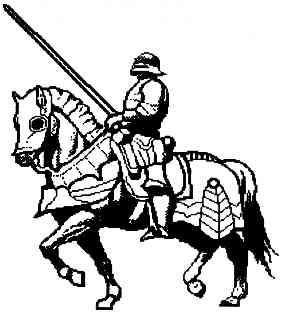 There is a wide variety of clip-art collections available for the ST. The question is, which ones will work for you? In this article we'll explore some of the problems encountered in choosing and using clip art, and then review some of the clip art currently available to help you find the collections best suited to your needs.
Why Commercial Clip Art?
Commercial clip art can be expensive. Average costs range from 25 cents to 90 cents per graphic. However, its presentation and quality could wind up saving you your sanity, as well as time and money. Commercial graphics are packaged with a catalog that lets you locate pictures with ease. (It's frustrating to know that you have a graphic and then not be able to find it. After spending an hour loading pictures in search of a specific graphic you'll probably never go back to public domain again.)
Commercial collections of clip art have been cleaned up and optimized for the various DTP software you'll be using. Graphics are grouped according to subject and greater selection is offered for a wider range of applications. For the commercial user, protection from copyright violation is built into the purchase: the graphics are original works owned by the publisher, the proper permissions have already been obtained, and, if there is a danger of litigation, the publisher is liable for damages, not the user who made a purchase in good faith.
Choosing Graphics
Clip art comes in many different formats, and there's nothing worse than to purchase a collection and find Out that you can't use it. I longingly look forward to the day when there is a truly universal picture format. In the meantime, we have several good formats to choose from.
Unfortunately, not every program can use every format, especially with systems that use 1MB or less of RAM. This is because desktop publishing programs and document processors are notorious memory hogs. By the time you've loaded the program, resource files, fonts, macros, help files and printer drivers there may be no room left for graphics. Unless you own a Mega or upgraded ST it's essential to pick your graphics carefully.
Image files work best when memory is scarce, as they only use the exact amount of RAM necessary for the graphic. A 32K DEGAS screen may only contain 8K of actual useable pictures; the rest is wasted space.
Metafiles also use minimal amounts of memory but not every program uses them. Listed below are descriptions of metafiles and bit images to help you decide which graphics are best for you.
Bit-Mapped Images
Bit-mapped images, also referred to as raster graphics, are the most common types of computer art. They're relatively easy to create, simple to edit and they transfer readily among computer systems and file formats.
Each pixel in a bit-mapped image is precisely "mapped" to a specific location. The resulting pictures are extremely detailed with excellent definition. Unfortunately, they're created with a fixed size in mind. When a bit-mapped picture is enlarged beyond its original size it begins to look awkward. Jagged lines and imperfections are revealed, background patterns become distorted and graphics may become unuseable in larger sizes. Regardless of the its shortcomings, bit-mapped images are widely available and are used by every DTP program.
The versatility of a bit-mapped graphic is determined by the number of dots per inch (dpi) at which it was created. The greater the dpi, the greater the quality and versatility of a graphic. Graphics created at 75 dpi use RAM sparingly but are of limited use to the desktop publisher. Glaring imperfections tend to show up with little resizing. If you use a 9-pin dot-matrix printer the problem might he negligible. If you use a laser printer you can forget quality and only hope readers don't burn your publication.
As the dpi rating of a graphic increases so does the amount of memory consumed. If you own a collection of graphics created at 300 dpi the quality of the images will be outstanding. The only drawback is that you may not he able to use any of these graphics due to memory limitations. Some companies, such as Migraph, state on their packaging that the collection requires at least 1MB of memory to use. They're not kidding.
For best results, clip art saved at 7,590 dpi should be used with a 9-pin, Epson-compatible printer. On a 24-pin or laser printer these graphics would have to he extremely small to be worthwhile. You're better off using graphics saved at 150,300 dpi if you own anything but a 9-pin printer.
Metafiles
Metafiles, also referred to as vector graphics, are generated by joining predefined lines, shapes and patterns to make a design. It's almost like building a jigsaw puzzle. Once the pieces have been arranged they can he grouped, sized and manipulated in relation to each other without losing their distinctive characteristics. When a metafile is changed, the computer simply recalculates the relationship between each component and rebuilds the object based on the new instructions. Lines, curves and patterns will look their best no matter how you manipulate or size them.
When a metafile is saved, you're actually saving the basic shapes, angles and relationships between objects, not the individual pixels that go into making a metafile. As a result, the saved files are extremely compact. A full-page-sized border may only consume 2K of memory as a metafile. Bit-mapped, that same image would consume over 50K of memory.
Metafiles sound great, but there's a catch: when a metafile graphic is built you can't map individual pixels. As a result, the graphics are less detailed than bit-mapped images and much harder to create. Also, metafiles aren't as widely accepted. Currently, only about half of the programs available will load metafiles and only two programs can edit or manipulate them. If you can use them, they are an extremely worthwhile addition to your clip-art library.
Clip-Art Collections
In preparing for this review I examined 18 commercial clip-art collections. Listed in the sidebar are some brief notes on the collections, followed by a chart that summarizes important factors about each: compatibility, price, etc. As a bonus, you'll find sample clip art on Side 2 of your START disk. See the Side 2 contents elsewhere in this issue for instructions on how to access them.
Final Notes
Whatever you use clip art for, the collections available for the ST are sure to add versatility and color to your publications. Each of the companies has gone a long way to present you with a product that will expand your desktop publishing capabilities.
Dan Fruchey works as a paramedic in Santa Rosa, California and runs a small clip-art business on the side.

Clip Art! Disks 1-7 (Magnetic Images)
Each disk contains over 100 high-resolution graphics saved in Degas (.PI3) format. Each screen of data averaged about ten graphics, resulting in fairly small pictures. As a result, they were unuseable with a system using a laser printer but print out nicely on 9- and 24-pin printers. Virtually every subject matter is covered in these collections, including computers, medicine, religion, animals, food, holidays, etc. This is by far the nicest collection of pictures I have seen to date with the widest variety.

Clip Art! Disks 1-7, $19.95 per disk. Magnetic Images, P.O. Box 1 7422, Phoenix, AZ 85011, (602) 265-7849.

Draw Art, Scan Art (Migraph)
These packages were reviewed in the June 1989 issue of START. Both collections are of the highest quality with a nice selection of subject matter. Draw Art is an original collection of 117 .GEM metafiles created by graphic artist Tom Ethan. The files are precise, clean and easy to work with. Scan Art is a collection of 114 bit-mapped graphics saved in .IMG format. The pictures were scanned from leading clip-art source books and cleaned up before being saved individually.

Draw Art, $69.95; Scan Art, $49.95. Migraph, Inc., 200 S. 333rd, Suite #220, Federa Way, WA 98003, (206) 838-4677.
GEMart #1, GEMart #2 (Softworks West)
Both collections are in .GEM metafile format. GEMart #1 is comprised of 114 images created by Sam Atkinson, who formerly created two collections of clip art for Migraph. It includes a wide variety of subjects, focusing especially on computers and advertising applications. GEMART #2 is comprised of 155 images that are primarily designed for desktop publishing applications, featuring borders, corners and other basic layout components.

GEMart #1. $39.95; GEMart #2. $39.95. Softworks West, P.O. Box 2846S, Laguna Hills, CA 92654-2846.

People, Places & Things; Education Graphics; Signs & Slogans (Timeworks)
Each collection is comprised of bit-mapped image graphics saved in .IMG format. The pictures were saved in medium resolution and as a result they require some manipulation to print properly. Images are saved in groups so you need to cut and paste individual graphic components. The graphics are fairly simple in design: they lack the detail and finesse of some of the other collections but are still quite useable.

People, Places, & Things, $39.95;
Education Graphics, $39.95;
Symbols & Slogans, $39.95..
Timeworks, Inc., 444 Cooc Lake Road, Deerlield, IL 60015, (3 121 948-9202.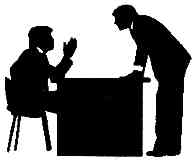 Old Fashioned Variety, Things You See Every Day (Unlimited Software)
These were both versatile collections but their quality put them dead last in my estimation. Pages were scanned directly from clip art books at 75 dpi with little or no cleanup. The result is a sometimes confusing mass of pictures that are unuseable because of blurred detail, distorted patterns, etc. I found only about 25 percent of the pictures worthwhile. Subject matters include alphabets, office equipment, architecture and transportation.

Old-Fashioned Variety (over 700 images), $49.95; Things You See Every Day (over 1,600), $79.95.
Unlimited Software, 2947 East Holland, Fresno, CA 93726 (209) 456-2995