The 1986
ST
BUYER'S GUIDE
by Gigi Bisson
A comprehensive list of software, peripherals and accessories now available for the ST computers.
ONE YEAR AGO Atari ST computer owners in search of software could choose among a letter processor, a graphic program, two games and a spreadsheet. Programmers could write their software with a choice of the C language in the $300 Atari Developer's Kit, the Logo packaged with the machine, or 4XForth. NO, the software selection for this new machine was not spectacular. It barely existed.
Today, according to Atari Corp. President Sam Tramiel, 1,500 developers worldwide are now creating software for the ST computers. That's a lot of software-some of it still in the alpha stage (industry jargon for barely up and running), some of it already catapulting companies into start-up success stories. A good percentage of Atari's ST market is in Europe, and some fascinating products are emerging from that side of the Atlantic. Already, a few of those titles are being marketed in the U.S. Many companies seeing the growing success of the ST have ported their products, originally designed for other computers, to the STs.
What follows is a list of products that manufacturers have promised will he on dealer shelves in time for the busy Christmas season. If a product has been reviewed in Antic magazine or START, an encapsulated review is given, along with the date of the review. The Catalog bound in this issue offers some additional ST products not included in this Buyers Guide.
An asterisk (*) indicates an announced product that we have not seen, but that should be available by January 1987. We have seen final versions of the remaining products, but have not had the opportunity to review them. The numbers in parentheses following product names are Reader Service Numbers. Use the bound-in Reader Service Card to receive information about that product from the manufacturer at no cost to you.
It took a month to compile this guide. During that time new ST packages arrived in the mail nearly every day, and frantic marketing directors called hoping that we could squeeze "just one more" product into a list that grew like jack's beanstalk. No doubt, before you read this dozens more will emerge. We think it's safe to say the ST has arrived!
Books
At last count, Abacus had published 12 ST-specific books. Here are our four favorites:
Atari ST GEM Programmer 's Reference (125)
It's not the only hook you'll ever need for ST GEM programming, but this 414-page volume helps fill a large information gap with concise listings and programming examples of GEM function calls and VDI parameters. $19.95. (Antic review, 8/86)
Atari ST 3-D Graphics (126)
It's rare when a computer book even looks fascinating, but ST 3-D Graphics does. This may be the only book available that teaches three-dimensional computer-aided design in assembler for the ST, describing such techniques as rotation and shading, with illustrations and sample programs. $24.95. A disk containing all the programs in the book is available for $14.95.
Atari ST Tricks and Tips (127)
This collection of programming tools and techniques includes program listings for a RAMdisk and a printer spooler. Learn graphic techniques, GEM VDISYS commands. 260 pages. $19.95.
Atari ST Internals (128)
Written for the user who wants a thorough description of the innards of the ST, this 446-page book details the graphic and sound chips, hardware, centronics and RS-232 ports and GEM. $19.95.
Abacus Books, P0. Box 7219, Grand Rapids, Mi 49510; (616) 241-5510
The Concise Atari ST 68000 Programmer's Reference Guide (129)
Handy is the word for this Programmer's Reference Guide. Covers the ST hardware, a TOS overview, and ST traps and utilities. Fourteen appendixes show tables and charts of almost everything you want to know and include sections on GEM, TOS, Line-A, System Variables, Configuration registers, and IKBD commands. Also includes a complete section on the 68000 itself, showing instruction breakdowns and programming examples. Price unavailable.
Glentop Publishers Ltd., Standfast House; Bath Place; High Street Barnet, Herts EN5 5XE.
Atari ST User's Handbook (130)
This 170-page guide to the ST series of computers discusses peripherals, TOS, graphics, sound, Logo and GEM. $9.95.
Systems, Inc., 8437 Mayfield Road, Chesterland, OH 44026; (216)729-2858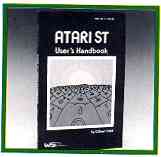 AtariST Logo (131)
This thick book packed with beginner-level Logo programming tutorials is profusely illustrated with flow charts and photos of programming examples as they appear on the screen. Includes information on how to create simple 3-D pictures in Logo, and tutorials describing how to program an electronic clock and an interactive logic game. $16.95.
Hayden Book Company 10 Mulholland Dr., Hasbrouck Heights, NJ 07604; (201) 393-6306
The C Primer (132)
A revised and updated 303-page version of the original volume by Les Hancock and Morris Krieger $17.95.
McGraw-Hill Book Co., 1221 Avenue of the Americas, New York, NY 10020; (212) 512-3493
Atari ST Users Guide (133)
A bit more than the manual that Atari packed with your ST, this guide tells you how to set up your computer, how to move the mouse, and how to move about the desktop. Some preliminary Logo demonstrations and programming examples. $15.95.
Osborne McGraw Hill, 2600 Tenth Street, Berkeley CA 94710; (415) 548-2805
Programmers' Guide to GEM (134)
This 503-page detailed introduction to GEM for programmers explains the two main components of Digital Research's GEM for IBM and Atari ST- the Application Environment Services (AES), and Virtual Device Interface (VDI)-with clear text and sample program listings. $19.95.
Understanding Atari ST BASIC (135)
You don't need to know BASIC-or any other programming language-to use this book and the BASIC language supplied free with your computer. It starts from the beginning with information about the ST computer, moving around the GEM desktop, and fundamental BASIC programming concepts such as loops and arrays; then moves on to ST graphics, sound, music and text programming. $17.95.
Sybex Computer Books, 2344 Sixth Street, Berkeley, CA 94710; (415) 848-8233
Clocks
Timekeeper (136)
This $49.95 real-time clock-calendar plugs into the cartridge port on the 520 ST or 1040 ST computers. This is the first cartridge we've seen with a feed-through cartridge slot that allows it to remain installed while using other cartridges. Powered by a 3-volt lithium battery, it displays time, date, alarm.
Navarone Industries, 21109 Longeway Road, Suite C, Sonora, CA 95370; (209) 533-8349 or (800) 624-6545
eSTe (137)
The eSTe clock with battery backup comes inside an ST cartridge and is supported with exceptionally good software. $49.95.
Big Foot Systems, 2708 E. Lake St., Suite 207, Minneapolis, MN 55046; (612)722-9515
Logikhron (138)
Even when your ST is turned off, the battery-operated LCM-200 Logikhron Clock cartridge continues to keep time. Software included. $49.95.
Shanner lnternational, 453 Ravendale Dr., Mountain View, CA 94043; (800)423-8673
Z-Time (139)
This clock isn't a cartridge-it's a chip. Disassemble your ST, pull out one ROM chip and put this chip in. Pop the ROM on top and you have a clock that doesn't hog a cartridge slot. Includes software on disk. $47.50.
No Solder Required, 351 Massachusets Ave., Cambridge; MA 02139; (617)547-2408
Smart Watch * (140)
To install this clock, remove your number one ROM chip, plug in the Smart Watch, and pop the ROM back in the computer. Powered by a lithium battery with a life span of 10 years. Software included. $59.95 for 520 ST version, $69.95 for 1040 ST.
Michigan Software; 43345 Grand River, Novi, MI 48050; (313) 348-4477
COMMUNICATIONS
Modems
(Editor's note: Any Hayes-compatible modem with an RS-232 cable will work with the ST computers. Listed here are modems made specifically for the ST.
Volks VM520 Modem (141)
This 300/1200 variable-baud-rate, direct-connect ST modem features auto-dial, auto-answer, built-in speaker and a five-year, limited warranty. Fully Hayes-compatible, it includes the ST Talk telecommunications program. $199.99. (Antic review 10/86)
Anchor Automation, 6913 Valjean Avenue; Van Nuys, CA 94106; (818)997-7758
Supra 300 Baud Modem (142)
300/1200 Baud Modem (143)
Both Supra modems include the Megaterm modem program and plug directly into the ST computer. The 300/1200-baud model sells for $199.95, the 300-baud-rate modem is $59.95.
Supra Corp., 1133 Commercial Way Albany OR 97321; (503) 967-9075
Telecomunications Software
ST-Term (144)
With a six-line status window, variable 300-9600 baud speeds, programmable passwords, ATASCII and VT-252 terminal emulation including the keypad, ANSI emulation compatible with IBM PC ANSISYS, connect-time billing calculator, message editor, 24K capture buffer, autodialer and macros, ST-Term is a lot of program for $29.95. (Antic review 4/86)
FoReM ST (145)
Set up your own bulletin-board system with FoReM ST and your ST computer. Includes many of ST Term's features, plus space for 10,000 user passwords. Supports electronic mail and controls user access with restrictions on call time, the number of calls, downloads or messages sent and read. Supports Xmodem, Amodem and Kermit file transfer protocols. $99.95.
Commnet Systems, 7348 Green Oak Terrace; Lanham, MD 20706; (301)552-2517
Michtron BBS, $79.95 (146)
Miterm, $49.95 (147)
Michtron, 576 Telegraph, Pontiac, MI
48053; (313) 334-5700
1ST Base BBS * (148)
Design your own bulletin-board system with 16 file-transfer and message-base areas, on-line games, a "Never-ending story" option, a file section with commands such as browse and locate, message editor, help files. Supports XModem protocol and Hayes-compatible modems. $50.
1ST Base Software; 48 Amherst Crescent, Nepean, Ontario, K2J 1V9 Canada. BBS# (613) 231-3411
I*S Talk (149)
GEM-based communications program with; over 400K capacity, editing capabilities, a 50,000-word spelling checker, multiple file-transfer protocols, input/output filtering, automatic logon, instant replays of online session commands, macros, and a message-compose window where messages up to 200 characters long may be stored. Replay feature makes it possible for experienced users to program I*S Talk as an almost completely automated tool for less experienced users. This could save a great deal of training time in a business environment. 425K capture buffer Adjusts for baud rates up to 9600. $79.95 (Antic review 11/86)
Batteries Included, 30 Mural ST, Richmond Hill, Ontario Canada L4B 1B5; (416) 881-9816
Intellicom (150)
Tap any online service, transfer binary and text files with many protocols. Simple menu structure includes Help file. Construct automatic logon macros for your frequent calls. User can define the function keys to suit. $69.95.
Computer Toolbox, 1325 E. Main St., Waterbury CT 06705; (203) 597-0273
Chat (151)
This reliable, inexpensive 300 1200-baud telecommunications package supports XMODEM and Capture/Upload protocols, XON XOFF protocols for transferrring ASCII files, variable delay rates. Hayes-compatible phone directory stores and autodials up to 24 numbers. $19.95 (Antic review 1/86)
SST Systems, P0. Box 2315, Titusville; FL 32781; (305) 269-0063
PC Intercomm (152)
This telecommunications program offers VT 100 or VT 252 terminal emulation, transmission speeds up to 19,200 bps, several file-transfer protocols, autodial phone directory, margin bell, two kinds of cursors-a fancy array of bells and whistles for those willing to pay the price. $124. (Antic review, 2/86)
Habacom (153)
GEM-based telecommunications program supports XModem, Kermit, Atari Binary and CompuServe B protocol. Automatic logon routine, screen buffer, password protection, macros. Emulates VT series, CRT, ANSI and TTY terminals. Baud rates from 50 to 19,200. $49.95.
Haba Systems, 6711 Valjean Ave., Van Nuys, CA 94106-5889; (818)989-5822
ST-TALK (154)
Simple to learn and easy to use, this program lets you access bulletin boards, online services, and other computers. Has built-in Help and Phone Directory. $17.95.
Quantum Micro Systems, Inc., P0. Box 179, Liverpool, NY 13088; (315)451-7747
Online Services
CompuServe (155)
Belong to the second largest online information service in the nation. Communicate with 200,000 computer users, including over 2,000 Atari computer enthusiasts. Join countless special interest groups including the SIG ATARI 16-bit Forum, an online users group where ST owners gather to share rumors and thousands of free, downloadable public-domain programs. $35 sign-up fee includes a manual, subscription to Online today magazine and a 24-hour toll-free number to call for help. From then on, it's $6.25/hour in the evening, $12.50/hour prime time.
CompuServe; To subscribe; call (800) 848-8199. Ohio residents (614)457-0802.
GEnie (156)
GEnie's out of the bottle and making new friends. Part of the General Electric Information Services, it offers news, research information, online communication, email, and entertainment. Signup costs $18.00, and nonprime-time rates are $5 per hour at either 300 or 1200 baud. Although they're the newcomer on the block, we think they're someone to watch.
General Electric, (800) 638-9636
Databases
The Manager (158)
This extremely powerful database can handle complex applications such as a complete business accounting system. It sorts files, links databases, redesigns databases already containing information and utilizes the ST's color, but with five disks and 400 pages of documentation, it is complicated to learn. The package contains a database/file manipulation language somewhat similar, but not compatible with, dBase II. The IBM PC version costs $695, making this ST version a comparative steal at $149. (Antic review, 9/86)
BMB Compuscience Canada, Ltd., 500 Steeles Ave., Milton, Ontario L9T 3P7; (416) 826-2516
DataManager ST * (159)
Swiftcalc ST * (160)
Datamanager is an information storage and retrieval system with report writer for $89.95. The Swiftcalc ST spreadsheet lets you print all columns in the most logical direction - sideways - so everything fits neatly on one continuous sheet of paper $89.95.
Timeworks, inc., 444 Lake Cook Rd., Deerfield, IL 60015; (312) 948-9200
DataTrieve * (161)
Easy-to-use file-management system features drop-down menus, includes a RAMdisk for high-speed operation, and can access four files simultaneously $49.95.
Abacus Software; P.O. Box 7219, Grand Rapids, MI 49510; (616) 241-5510
Regent Base (171)
This relational database responds to simple English commands and the GEM interface is used extensively, with windows, drop-down menus and mouse. The completely machine-language program uses all available memory, has 15 printer drivers and can sort three fields simultaneously. Not dBase II/III compatible. $99.95. See The Catalog in this issue. The Regent Base Business Template I is $49.95.
Regent Software 7131 Owensmouth, Suite 45A, Canoga Park, CA 91303; (818) 882-2800

Habaview (162)
This GEM-based filing system and database manager features user-definable "Views": visually rearrange information in any order with the click of the mouse and save Views to disk. $74.95.
Haba Systems, 6711 Valjean Ave., Van Nuys, CA 91406; (818) 989-5822
DB-One * (163)
This file manager is compatible with dBase III-the most popular microcomputer database program. Includes mailing list, labeling, checkbook and inventory. $99.
Oxxi, Inc., 3428 Falcon Ave., Long Beach, CA 92807; (213) 427-2080 or (800) 453-4900
Zoomracks (164)
Zoomracks II * (165)
Using a time-card metaphor, Zoom-racks simulates a series of racks with cards upon which huge amounts of information are stored. One simply "zooms" in and out of details contained on the cards. However, this database has no mathematical capabilities. $79.95. (Antic review, 6/86) Zoomracks II has a calculator, mail-merge and report formatting. Data can be imported from other programs including DEGAS. Current owners of Zoomracks can upgrade for $79.95- otherwise it's $149.95.
Quickview Systems, 146 Main Street, Suite 404, Los Altos, CA 94022; (415)965-0327
dBMan (166)
Versasoft dBMan (short for dataBaseManager) is compatible with the most widely used IBM database, dBase III. This true relational database can access records in up to ten different files at once, making it easy to transfer information between files. Experienced dBase III users will feel right at home, but novices will need some time to learn the large repertoire of commands. $149.95. (Antic review, 8/86)
Atari Corp., 1196 Borregas Aye; Sunnyvale; CA 94086; (408) 745-20001
Trimbase, $129 (167)
Talent Computer Systems, Curran Bldg., 101 St. James Rd., Glasgow G4 ONS; 041-552-2128
A-Filer (168)
GEM-based database, $49.95.
A-Report (169)
Report generatoi $49.95.
Megasoft, Ltd. Box 1080, Battleground, WA 98604; (206) 687-7176
ST Base, $39.95., (170)
Solution Technologies, 11145 Rotherick Drive; Alpharetta, GA 30201; (404)971-4302
DB Master One (172)
This GEM-based database was given away with ST systems last Christmas, but it's certainly worth paying money for. You can begin filing information with this ST version of Stoneware's simple Apple II and Macintosh database the very first time you use it. $49.95. (Antic review, 6/86)
Atari Corp., 1196 Borregas Aye; Sunnyvale; CA 94086; (408) 745-2000
HippoSimple (173)
Geared to the home user, this database promised ease of use, but the version we reviewed (1.0) seemed to be rushed to market too quickly to fulfill that promise. $49.95. (Antic review, 3/86)
Hippopotamus Software; 985 University Ave., Suite 12, Los Gatos, CA 95030; (408) 395-3190
ST-FILE * (174)
Using the GEM interface, create custom record-entry forms to organize any information-oriented task. Handles many different data types-text, numbers, money, time, etc. Has macro command language. $39.95.
Quantum Microsystems, inc., P0. Box 179, Liverpool, NY 13088; (315)451-7747
Desk Accessories
Helpmate * (175)
We interrupt this spreadsheet to announce-you have an appointment. This "SideKick"-style desk accessory has a neat gimmick-an alarm appointment calendar. At the date and time of an appointment, any GEM-based program will be interrupted and an alarm will sound before a message announces the meeting. $29.95.
Royal Software; 2160 West 11th Ave., Eugene; OR 97402; (503) 683-5361
Rhythm (176)
A drop-down calculator with a twist, Rhythm combines the features of a programmable calculator with the basic attributes of a 10-cell spreadsheet. And it's available from the desktop at any time. $39.95. (Antic review, 7/86)
Softechnics, c/o Apex Resources, 17 St. Mary's Court, Brookline; MA 12146; (617) 232-9686
Cornerman (177)
This "SideKick"-style desktop accessory does a little of everything and does it well. Eight functions include a calculator, notepad capable of holding 37,767 messages (all stamped with the date and time), Hayes Smartmodem-compatible phonebook with autodialer, ASCII table, 15-square puzzle and real-time clock. $49.95. Uses 240K of memory, so TOS on ROM is required. See The Catalog in this issue. (Antic review, 11/86)
MichTron, 576 Telegraph, Pontiac, Michigan 48053; (313) 334-7500
SideCar * (178)
Another "SideKick" clone, this desktop organizer includes calculator, calendar, notepad, address book, ASCII table and "mini ST DOS," a program that lets you perform DOS commands such as "copy," "delete," and "rename" without returning to the ST desktop. $49.95.
Migraph, (206) 838-4677
ST-Key (179)
This GEM desk accessory creates 20 macros that can be accessed with the ST function keys from within any application. $19.95.
Shanner International, 453 Ravendale Dr., Mountain View, CA 94043; (800)423-8673
Back-Pack (180)
Nine useful and well-designed functions on a cartridge. Includes: scientific calculator, two clocks, diary, notepad, typewriter, printer buffer, RAMdisk, and address book. $69.95.
Computer Concepts, FREEPOST, Hemel Hempstead, Herts HP2 4BR, England; (0442) 63937
Education
Typing Tutor + Word Invaders (181)
Typing Tutor teaches touch typing, then Word Invaders tests skills by blasting words as they fall out of the sky in a "Space Invaders" style shoot'em-up. 100,000 copies of this program have sold in versions for other computers. $34.95.
Academy Software; P.O. Box 6277, San Rafael, CA 94107; (415) 499-0850
Señor Tutor * (182)
El Español es facil when Señor Tutor turns your computer into a talking Spanish teacher. Incorporating a software-based speech synthesizer, Señor Tutor teaches conversational Spanish lessons like Greetings and Phrases, Around the House, Know Your Body and A Trip to the Market. $49.95.
Finally Software; 4000 MacArthur Blvd., Suite 3000, Newport Beach, CA 92663; (714) 854-4434
Winnie the Pooh (183)
Donald's Playground * (184)
Wiztype * (185)
Winnie the Pooh in the Hundred Acre Wood is the only ST graphic text adventure game for children. Though it's not really an educational program, this simple but challenging, cleverly illustrated game will exercise writing and logical thinking skills in kids age 7 and up. $24.95. (Antic review, 8/86)
Teach your kids the fundamentals of capitalism with Donald Duck's Playground. Kids from ages 7 to 11 help Donald work at McDuck Airlines and Amquack railroad in order to earn money, purchase equipment and build a playground. Huey, Duey and Louie are on hand to play in the full-color animated playground with music and elaborate sound effects. Family Computing magazine gave this the 1986 Outstanding Educational Software Award. $24.95.


This entertaining typing tutor features the Wizard of Id cartoon characters. Wiztype challenges all ten fingers to zap the Spirit with animated pictures and sound. Or race with Bung the jester from line to line as you learn to type fastfastfast-up to 120 words per minute. $24.95.
Sierra Online; P.O. Box 485, Coarsegold, CA 93614; (209) 683-6858
Ted Bear's Rainy Day Games (186)
Introduce your kids to a lovable new playmate. Ted Bear brings to life the classic card games of Concentration, Old Maid and Go Fish with his winsome ways. This software allows the curious user to see how the program was constructed and customize it. Ages 4 and up. $34.95.
Baudville; 1001 Medical Park Drive; SE. Grand Rapids, MI 49506; (616)957-3036.
Homework Helper Math Word Problems (187)
Highly acclaimed Spinnaker Software has converted their first educational program in the Homework Helper series to the ST. These programs utilize role-playing simulations to help kids in grades 7-12 understand and solve math word problems. $49.95.
Spinnaker Software; One Kendall Square; Cambridge; MA 02139; (617)494-1200
Word for Word (188)
Scrabble-like crossword game for one to four players uses GEM and has a 20,000-word vocabulary. $39.95. (Antic review, 4/86)
Bay View Software; 177 Webster Street, Suite A-295, Monterey CA 93940;(408) 373-4011
Earthspace (189)
The Earth's living ecology, biosphere, DNA, and man's impact on the environment are covered in this educational slideshow suitable for fifth and sixth-grade level life science classes. The graphics, created with Batteries Included's DEGAS, are beautiful, but the program only works on double-sided disk drives. $29.95.
Digital Reality 362 West Broadway New York, NY 10013; no listed phone.
Linkword * (190)
Learn a foreign language in just ten hours with the Linkword Language Series. By linking foreign words to accoustically similar English words and imagery (e.g., Spanish for "cow" is "vaca" - imagine a cow with a vacuum cleaner) you'll learn a 400-word vocabulary and conversational grammar. Each language comes with an audio tape so you can hear the correct pronunciation of the words. Available in French, Spanish, German, Italian, Russian, Dutch, Greek or Portugese. $29.95.
Artworx, 150 North St., Fairport, NY 14450; (800) 828-6573
Math Wizard * (191)
Decimal Dungeon * (192)
Fraction Action * (193)
All these combine arithmetic practice with an adventure game scenario. Math Wizard requires a color monitor; the others work with either $39.95 each.
Unicorn Software; 2950 F. flamingo Rd. #B, Las Vegas, NV 89121; (707)737-8862
Entertainment
Silent Service (194)
You can almost smell the diesel oil and feel the deck rolling beneath your feet as this realistic historical submarine simulation captures the thrill and danger of captaining a WWII submarine in the South Pacific. Microprose's first Atari ST product is definitely not a direct port of the Atari 8-bit version. The sounds of he sea, engine, enemy ships are so realistic they have been compared to studio recordings. $39.95. See The Catalog in this issue.
Microprose; 120 Lakefront Drive; Hunt Valley MD 21030; (301) 667-1151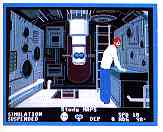 Dr. Xes * (195)
Searching for the meaning of life? Talk to Dr. Xes-and your computer talks back. This advanced version of Dr Joseph Weizenbaums classic "artificial intelligence" program, ELIZA, utilizes a software-based speech synthesizer, color graphics, and all of the ST's memory. Promises to be a hit at parties and, better yet, unlimited gestalt therapy sessions with Dr Xes are only $49.95.
Finally Software; 4000 McArthur Blvd., Suite 3000, Newport Beach, CA 92663; (714) 851-6464
ST Star Raiders (196)
Joust * (197)
The original Star Raiders was the game that gave people a reason to run out and buy an 8-bit Atari computer. Although ST Star Raiders might not provoke the same reaction in a new generation of Atari ST users, this dizzying, high-speed astral shoot'em-up is destined to set new arcade game standards.
For a mere 120 quarters you can buy your very own copy of one of the classic arcade games that catapulted Atari Corp. to profitability in the early '80s. Joust midair aboard a majestic flying ostrich in Joust. This conversion by The Rugby Circle is even faster, smoother and more finely detailed than the dedicated arcade machine version. Battlezone and Centipede, created by the world's biggest software house, the Hungarian firm of Andromeda Software, will follow. $29.95 each.
Atari Corp., 1196 Borregas Aye; Sunnyvale; CA 94086; (408) 745-2000
Time Bandit (198)
Travel through time into 16 different lands from ancient Egypt to the old West and beyond. Graphics are superb and animation abounds in an arcade game that may someday qualify as a true ST classic. $39.95. See The Catalog in this issue. (Antic review, 10/86)
Michtron, 576 5. Telegraph, Pontiac, MI 48053; (313) 334-5700
Cards (201)
Cards plays a superior game of blackjack, and also throws in cribbage, and three kinds of solitaire. Select and move cards with the mouse as you gamble with the fastest dealer around-your ST computer $39.95. See The Catalog in this issue. (Antic review, 9/86)
Michtron, 576 South Telegraph, Pontiac, MI 48035; (313) 334-5700
Desert Transport Simulator * (199)
"Drive a transporter tanker truck through a post-World War II wasteland to a newly-discovered uncontaminated waterhole" says the product announcement for the first game from the folks who brought you the Graphic Artist. $54.95.
Progressive Computer Applications, 2002 McAuliffe Drive; Rockville; MD 20851; (301) 340-8398
Mean 18 (200)
Up to four players can golf on the famous fairways of St. Andrews, Augusta National and Pebble Beach in this realistic golf simulator. A "golfcourse architect" feature lets players move sand traps around, relocate the pin, or design a whole course. $44.95.
Accolade; 20833 Stevens Creek Blvd. BF, Cupertino, CA 95014; (408)446-5757
Autoduel * (202)
Drive the freeways of the future where the right of way goes to the biggest gun. A fast-paced strategy game by Lord British and Chuckles. Based on the award winning Car Wars board game by Steve Jackson.
Exodus-Ultima III * (203)
The world of Ultima III is a living tapestry-complete and beautiful- maybe the best fantasy game in computing. By Lord British, a veritable JRR Tolkien of the keyboard.
Origin Systems, Inc., 340 Harvey Road, Manchester NH 03103; (603)644-3360
Harrier Strike Mission * (204)
Take off from an aircraft carrier, fight enemy aircraft, bomb ground installations and try to get back safely $44.95
Miles Computing, Inc., 7741 Alabama Ave., Suite 2, Canoga Park, CA 91304; (818) 341-1411
Video Vegas * (205)
Try the slots, Keno, blackjack and poker with Video Vegas. $34.95.
Baudville; 1001 Medical Park Drive, S.E., Grand Rapids, MI 94506; (616)957-3036
Hippo Backgammon (207)
Simulates a backgammon board in color with pips that actually slide across the board. Offers a choice of two programmable robot opponents-both play a pretty mean game. $39.95. (Antic review, 8/86)
Hippopotamus Software; 985 University Ave., Los Gatos, CA 95030; (408)395-3190
Diablo * (208)
Diablo doesn't compare to anything you have ever played -well, maybe Marble Madness. This untraditional arcade-style maze game is based upon Diablotin, a European game consisting of tracks, a panel and a ball. $29.95.
Classic Image Software; 510 Rhode Island Ave. Cherry Hill, NJ 08002; (609) 667-2526
Rack Your Brains ST-POOL * $39.95 (209)
Shelbourne Software; 7221 Rising Sun Ave., Suite 191, Philadelphia, PA; 19111 (215) 725-5644
Strip Poker (210)
Settle in for a sizzling evening of Strip Poker as you pit your poker playing skills against Suzy and Melissa. The more you win, the more layers of clothing these heavy-chested women take off. (Data disks of equally over-developed men are available separately)
$39.95
Bridge 4.0 (211)
Mouse-driven, bridge-playing program keeps track of the score and even informs you of illegal bids. $29.95.
Compubridge (212)
Sharpen your bridge skills with ten bridge tutorials and eight computer-generated quizzes. $17.95.
Hole-in-One Golf * (213)
Welcome to the Fairport Country Club where you have total control over club selection, strength of swing, hook or slice. And if you don't like the course, change it with the Course Creator $29.95.
Peggammon * (214)
A different approach to backgammon places the pips on three-dimensional pegs. $17.95.
Artworx Software; 150 N. Main St., Fairport, NY; (800) 828-6573.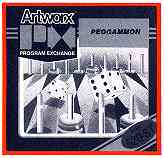 Multibotics Robotic Workshop * (216)
This complete electronic instrument kit includes an interface unit, D.C. motors, gears, sensors, components, software and instructions for 50 projects such as oscilloscopes, cars, cranes, and sound digitizers. $129.95.
Access Software; No. A 2561 5. 1560 West, Woods Cross, UT 84087; (801)298-9077.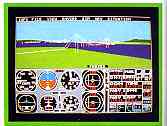 Flight Simulator II
Sublogic's flight simulators for microcomputers are state of the art. This mouse-controlled ST version features a smooth zoom, a multi-player mode, and multiple viewpoint windows. You can fly a prop plane or a Learjet-or dogfight in a simulation World War I craft. The detail, full color, and real-time perspective graphics rival all their previous versions. $49.95.
Sublogic Corporation, 713 Edgebrook Drive; Champaign, IL 61820; (800) 637-4983
Leader Board (215)
Levels of play from novice to professional, four different courses, shadows beneath the flying ball, the "thock" as the club meets the ball and the splash as it hits the water, all add to the extreme realism of this golf simulator $39.95.
The NeverEnding Story * (218)
Save the world of Fantasia) in this richly illustrated and highly imaginative graphics-text adventure game. $29.95.
Datasoft/IntelliCreations, Inc., 19908 Nordhoff Place; Chatsworth, CA 9131 (818) 886-5922
TechMate * (219)
This computer chess program is rated three times more powerful than Belle's algorithm (once the pinnacle of computerized chess), and was designed specifically for the Atari ST-not just brought over from the 8-bit world. It uses the mouse exclusively for making moves, and requires the RGB color monitor to achieve its excellent visual effects. Play against the computer or human opponent. $49.95.
Szabo Software; P0. Box 623, Borrego Springs, CA 92004; No phone listed.
Perry Mason: The Case of the Mandarin Murder (220)
Fahrenheit 457 (221)
Nine Princes in Amber by Roger Zelazny (222)
Amazon by Michael Crichton * (223)
Dragonworld by Preiss and Reaves * (224)
The beautifully packaged Telarium line of interactive fiction software is based on science fiction and mystery novels by famous authors. Instead of turning the page to find out what happens, you experience the action and participate in the outcome of these graphic adventures. Color monitors only $44.95 each. (Antic review, 5/86)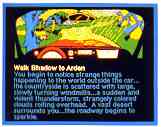 Treasure lsland (225)
The Wizard of Oz * (226)
The Windham Classics line of novels are designed for kids from ages 8-15 who want to learn how to read better while having an adventure. They feature full-color graphics, music, sound and a command called WORDS that lists all appropriate words for each individual scene. $39.95.
Spinnaker Software; One Kendall Square; Cambridge; MA 02139; (617)494-1200
Mindshadow (227)
You wake up on a deserted beach with a bad case of amnesia. Who are you? Go north, south, east, west and finally to Europe to find the answer in this illustrated adventure game. $49.95.
Hacker (228)
Hacker II: The Doomsday Papers (229)
The sequel to Activision's highly successful Hacker ($44.95) has a similar save-the-world plot (remarkably close to the 1983 hit movie "Wargames"), but the resemblance ends there. Hacker II ($49.95) has incredible graphics -video screens complete with bad reception, video tapes that can be rewound and fast forwarded and "real rime" clocks. The balance of world power could be in your hands as a top Russian scientist plots to overthrow the US in this us versus them adventure. (Antic review, 11/86)
Borrowed Time (230)
It's 1934. You're Sam Harlow, private eye. Nice guy usually but someone wants you dead. Think fast. You're living on borrowed time. This illustrated text adventure game uses all of the Atari ST's strengths admirably $49.95. (Antic review, 6/86)
Little Computer People Discovery Kit (231)
This program can only be described as a computerized dollhouse. Little people have been discovered living inside your computer. They play the piano, hack on the computer, and open and shut doors. Feed them, pet them, but never, ever forget to water them. . . $44.95.
GBA Championship Basketball
GSL Championship Football
Championship Baseball '86
Garry Kitchen's Game Maker:
The Computer Game Design Kit
These five titles are slated for Winter release.
Activision, 2350 Bayshore Frontage Rd., Mountain View, CA 94039; (415)960-0410.
Rogue (236)
The way to the "Amulet of Yendor" is strewn with trap doors, deadly darts and sleeping gas in Rogue; the ST version of the mainframe classic that was once a cult phenomenon in college computer labs. Nice graphics. $39.95.
Temple of Apshai Trilogy (237)
Seek treasures and slay monsters of the Temple in the ST adaptation of Epyx's classic, 8-bit fantasy/role-playing maze games. $39.95.
Winter Games (238)
The Atari ST version of the very successful Olympic winter games simulation. $39.95
World Games * (239)
In World Games, up to eight players can be international athletes traveling to Mexico for death-defying cliff diving, Japan for Sumo Wrestling, barrel jumping in West Germany, slalom skiing in France or weight lifting in the U.S.S.R., in an attempt to set world records. $39.95
Epyx, 1043 Kiel Court, Sunnyvale, CA 94089; (415) 366-0606
Sundog (240)
It all begins as your uncle dies mysteriously, leaving you his spaceship Sun-dog. Just before he died he accepted a contract to deliver cryogens (frozen colonists, if you will) to a new colony . . . Sundog: the Frozen Legacy is an outstanding example of what can be accomplished with the Atari ST. This completely mouse-driven fantasy game combines graphics, action and problem-solving with unusual depth and incredible attention to detail. $39.95. (Antic review, 7/86)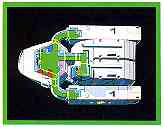 RPV * (250)
Find yourself in command of vehicles patrolling for hostile craft while skimming the surface of an alien planet. FTL promises that this space simulation will leave Sundog in the dust. $39.95.
DungeonMaster * (260)
Move ahead, turn, open doors and learn the secrets of the DungeonMaster in this illustrated text adventure with beautiful graphic screens that seem to actually bend around a labyrinth of corridors, chambers and twisting stairways. $39.95.
FTL Games, 60 Lusk Bvd. Suite C-206, San Diego, CA 92121; (619) 453-5711
Brimstone (233)
Sir Gawain, proud Knight of the Round Table has been given his most difficult quest-escape from the chaotic underworld of Ulro with the five Mystical Words, or be trapped for eternity in this electronic novel. $44.95
Mindwheel (234)
There's only one way to save Earth from self-destruction - a mind-bending telepathic trip hack to the beginning of civilization. During this voyage, you must negotiate with four minds: a peace-activist rock star, the dictator, the poet and a gifted scientist. An electronic novel. $44.95
Essex (235)
A sci-fi, all-text electronic novel in similar format to Brimstone and Mindwheel. Software is packaged with accompanying hardcover book. $44.95.
Broderbund Software; Inc., 17 Paul Drive; San Rafael, CA 94903-2101; (415) 479-1170.
Leather Godesses of Phobos * (262)
Plunge into the seamy side of the solar system in this spoof of 1930's pulp science fiction. Written by Steve Meretzky (a guy who knows his stuff), it begins in a bar in Upper Sandusky, Ohio, where you're snatched by the raunchy Leather Goddesses of Phobos. They want to test you out with indescribably degenerate equipment in preparation for their invasions of Earth, which they plan to turn into their private playground. Luckily, you have the notorious scratch-and-sniff card and 3-D glasses to help crack this mystery. Choose one of three levels: tame (yawn), suggestive (PG-13), and lewd. $44.95.

Trinity (261)
Trinity lies somewhere between Alice in Wonderland and The Twilight Zone, where magic and physics coexist, and every atomic explosion that has ever occurred is inexplicably connected. Eventually, you may reach the New Mexico desert on July 16, 1945, minutes before the world's first atomic explosion, code-named Trinity. You have a choice to make: Trinity puts destiny in your hands and lets you decide what will happen. $44.95.
Moonmist * (263)
A full moon is rising above the battlemented tower as the surf pounds against the rocks. Is that a ghost, or is the mist playing tricks on your weary eyes? Sounds like a gothic romance to me. Written by Stu Galley (author of Witness) and Jim Lawrence, who wrote several Hardy Boys and Nancy Drew stories, this introductory-level text adventure is designed to appeal to women as well as men. $44.95.
A Mind Forever Voyaging (264)
Infocom's first 128K game was written by the venerated Steve Meretsky especially for the ST. You wake up in 2031 making the shocking discovery that your life and memories are just electronically implanted delusions. The game introduces the "oops" command: If you type something stupid like 'Go norbh" rather than retyping the whole command, a simple "oops north" will correct it. Nifty. $44.95. (Antic review, 4/86)
Infocom makes the best all-text adventures in the business. In addition to the new titles above; all of the Infocom titles are available for the Atari ST Many at a price of $39.95 each. Infocom Inc., 125 Cambridge Dr., Cambridge; MA 02140; (617) 492-6000
Oo-Topos (267)
This science fiction space-pirate graphic/text adventure has a vocabulary of over 1,000 words and understands multiple-sentence commands. Written by Michael Berlyn (author of Infocom's Suspended, Infidel and Cutthroats) and his wife, Muffy, a former astrology columnist for a sister publication of the National Enquirer $19.95.
Transylvania (268)
Crimson Crown (269)
The king's daughter disappeared mysteriously, so you journey to Transylvania. During the search, you are confronted by bats, floating figures, voices from nowhere and an annoying werewolf. Free the Crimson Crown from the vile vampire's hands in Crimson Crown (The Further Adventures of Transylvania). Colorful graphics breathe life into these text adventures. (Antic review, 4/86) Also from Polar-ware: The Coveted Mirror and Sword of Kadash. Best of all, the prices of all Polarware games have been slashed in half to $19.95.
PolarWare/Penguin, 2600 Keslinger Rd., P0 Box 311, Geneva, IL 60134; (312)232-1984
Ultima II(270)
This extremely popular adventure game by Lord British sits in GEM with full drop-down menus from which you may choose your armor, weapons and make other life-and-death decisions. $59.95. See The Catalog in this issue.
Space Quest: the Sarien Encounter * (273)
Meet Roger Wilco, sanitation engineer turned space-age swashbuckler as he meets creatures as weird as anything in Star Wars, This animated adventure requires TOS in ROM. $49.95.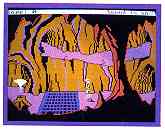 King's Quest II: Romancing the Throne (272)
Keyboard or joystick moves Sir Gawain as he walks, jumps, ducks, swims and climbs through 80 detailed screens. $49.95.
Grand Master Chess, $39.95, * (274)
Sierra On Line; Sales Dept., P.O. Box 485, Coarsegold, CA 93614; (209)683-6858
The Pawn (275)
This game is already a classic. The Pawn has gorgeous high-resolution color graphics and a text-handling system that allows one to converse with the game in extremely complicated sentences. It absolutely pushes the ST to the graphic limits. $44.95.
Starglider * (276)
We know only three things about this game: it's a strategic combat flight simulation created with animated, three-dimensional vector graphics and digitized sound; it costs $44.95; and it's from the makers of the Pawn, so it could he spectacular.
Golden Path * (277)
Seek the true path to wisdom and power through this complex graphic adventure of classic proportion. Through all of life's tribulation you will be aided by the scroll of knowledge and the friendly powers you will meet along the way. $44.95.
Firebird Licencees, 74 N. Central Ave., Ramsey, NJ 07746; (201) 444-5700
Brattacas (278)
Enter the Orwellian world of Kyne as he flees an oppressive government punishing him for a crime he did not commit. But be careful, the colonized asteroid Brattacas is a rough neighborhood to go snooping around in. This adventure game has ambitious (but hard to maneuver) animated graphics. $39.95. (Antic review, 6/86)
Cinemaware * (279)
Billed as bringing the sociological predictions of media analyst Marshall McLuhan to life, Mindscape has unveiled the first interactive movie software, Cinemaware, to a Hurry of hype. This collection of interactive graphic computer games will have movie themes and employ cinematic techniques such as tilts, pans, closeups and 360-degree turns and original soundtracks. $49.95.
Mindscape; 3444 Dundee Rd., Noah-brook, IL 60062; (312) 480-7667
Gateway (280)
Gateway is not only an exciting text/graphic adventure; it plays the way an ST game should with a built in RAM-disk for faster disk access and GEM interface. If you get stuck, K'rnth - a sort of mutant offspring of the Cheshire cat- pops up at the click of a mouse to offer help. $39.95. (Antic review, 11/86)
Action Software; 69 Clementina St., San Francisco, CA 94107. (415) 974-6638.
Deep Space (281)
An intersteller graphics adventure encompassing both warfare and exploration wherever your STRIX fighter can take you. Price unavailable.
Psygnosis Ltd., 1st Floor, Port of Liverpool Bldg., Pier Head, Liverpool L3 1BY, England, (051) 236-8818
Pro Football Wizard (282)
Predicts the outcome of NFL football games. $39.95
8 Ball (283)
A one or two player pool-shooting game for either monochrome or color monitors. $39.95.
Gold Runner (284)
Infiltrate enemy gold mines. Test your skill and logical powers. Requires color monitor. $39.95
Major Motion (285)
Race down the highway destroying enemy spies as you gain new weapons and defenses. Requires color monitor. $39.95
Mission Mouse (286)
A monochrome game-avoid the prowling cats as you climb to the next level. $39.95.
Michtron, 576 5. Telegraph, Pontiac Ml 48053; (313) 334-5700
Universe II(287)
Get jolted out of your space rut with a deep-cover assignment for the galactic government. Role playing and adventure combine to make this game unique. $69.95.
Omnitrend Software; P.O. Box 3, West Simsbury, CT; (203) 658-6917
Graphics
Paintworks (288)
Unlock the graphic potential of your ST with this easy-to-use program. With color cycling, Paintworks can' animate objects with a spectrum of flashing colors, making them appear to move. Create musical slideshows by teaming up Paintworks with Activision's compatible Music Studio program. $39.95. (Antic review as N-Vision, 8/86)
Activision Inc., 2350 Bayshore Parkway Mountain View, CA 94043. (415)960-1410
DEGAS (289)
DEGAS Elite (271)
This is the best-selling Atari ST program and no wonder why. DEGAS was written for the ST, designed on the ST and unlocks the graphic potential of the ST. Almost completely mouse controlled, you alternate back and forth between a full-screen menu and a drawing screen with 16 colors, 38 fill patterns and a variety of "brushes," lines and shapes as your drawing tools. Works in all three screen resolutions, color or monochrome. See The Catalog in this issue. $39.95. (Antic review, 2/86) DEGAS Elite does DEGAS one better with color cycling animation, multiple screens, and many new features that create computer graphics that do justice to the ST. $79.95.
Batteries Included, 30 Mural St., Richmond Hill, Ontario L4B 1B5, Canada; (416) 881-9816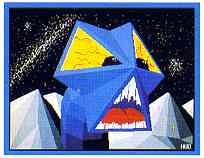 Colourspace Light Synthesizer (290)
Is it graphics, is it entertainment? Jeff Minter's wild foray into computer-generated post-60s psychedelia creates stroboscopic fireworks and pulsating colors on the ST screen. $29.95.
Apex Resources, 17 St. Mary's Court, Brookline; MA; (617) 232-9686.
PaintPro * (291)
GEM-based painting and drawing program for both color and B&W systems. Make and save double-sized pictures and get hardcopy with most printers. $49.95.
Abacus Software; 2201 Kalamazoo SE, P.O. Box 7211, Grand Rapids, MI 49510; (616) 241-5510
HippoVision Digitizer (292)
Still the only digitizer widely available for the ST, HippoVision creates digitized images using a color or B&W video camera, or captures images off a VCR or television set. Touch up the resulting graphics with DEGAS or NEOchrome and print them out. Black and white high-contrast mode or up to 16 grey levels with color monitors. Includes hardware, soltware and demo disk. See The Catalog in this issue. $139.95.
Hippo Art * (293)
A collection of 30 full-color clip-art pictures and icons of cars, flowers, food, animals and famous people. Compatible with NEOchrome and Paintworks. Color only $39.95.
Hippopotamus Software; 985 University Ave. Suite 12, Losgatos, CA 95030; (408) 395-3190
PowerVision (294)
Develop NEOchrome frames into slide presentations with special effects. Also compresses NEO to get 40 pictures per disk. $24.95.
Power Systems, 43328 S.E. 176th St., North Bend, WA 98045; (206)888-2828
The Animator (295)
Animated pictures created with NEOchrome, DEGAS or Paintworks come to life. Color only $29.95.
Michtron, 576 Telegraph, Pontiac, MI 48053; (313) 334-5700
ST Coloring Book (296)
The Dragon Group, Inc., 148 Poca Fork Road, Elkview, WV 25071; (304)965-5517
Printmaster (297)
This clone of Broderbund's phenomenally popular Print Shop graphic program lets you crank out greeting cards, signs, stationery, calendars and banners on most dot-matrix printers. Unlike Print Shop, you can mix different graphics on a page, mix type fonts, and use both upper and lower case letters. $39.99. (Antic review, 7/86)
Unison World lnc., 2150 Shattuck Ave., Suite 902, Berkeley CA 94704; (415)848-6666
Typesetter ST (450)
Rubber Stamp ST (451)
Mega font (452)
Use DEGAS or NEOchrome to design complete pages of text and graphics for printouts on most popular dot-matrix printers. Rubber Stamp ST manipulates your artwork-expand, shrink, flip, rotate, mirror, overlay, and more. Print text files in different fonts and sizes with Megafont. Each package costs $39.95. (298)
XLEnt Software; P.O. Box 5228, Springfield, VA 22150; (703) 644-8881
Make It Move * (299)
Your artwork comes to life with this graphic animation program, compatible with all popular ST paint programs. Make business presentation graphics, attention-getting commercial messages for your store or trade-show booth, or animation sequences for home and industrial video recordings-utilizes zooms, fades, rotations and moving fonts. $49.95.
Avila Associates, 3646 Baker Lane; Lafayette; CA 95459; (415) 284-5982
Holiday Clip Art (300)
For those who can't draw, but would like to, a two-disk set of pre-drawn holiday art for displays, greeting cards, etc, $39.95. Color low-resolution or B&W versions compatible with NEOchrome, DEGAS and Paintworks.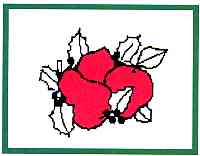 Bitmap Coloring Book * (301)
Collection of digitized 18th century woodcuts. $19.95.
Bitmap, Box 2376, Westwego, LA 70094; (504) 347-6317
Computer-Aided Design/Drafting
PC Board Designer (302)
This drafting program creates a double-sized printed-circuit board design on Epson compatible printers. When reduced on a photocopy machine, the result is an actual-size template suitable for photo-etching. The finished board is limited to 6.3 X 3.95 inches. You'll really appreciate PC Board when you see how easy it is to rotate and rearrange the components on screen. (Antic review, 11/86)
Abacus Software; 2201 Kalamazoo SE, P.O. Box 7211, Grand Rapids, MI 49510; (616) 241-5510
Easy Draw (303)
Though not as sophisticated as a true computer-aided drafting (CAD) program, Easy Draw is suitable for simple drafting tasks such as mechanical drawings and floor plans. Using objects- geometrical shapes such as arcs, polylines and squares-as visual building blocks; you expand, shrink and stack to build a final drawing on screen. Excellent documentation, ease of use and utilization of GEM make this a significant ST product. $149.95. (Antic review, 7/86)
Migraph, 720 South 333rd Street, Suite 201, Federal Way, WA 98003; (206)838-4677.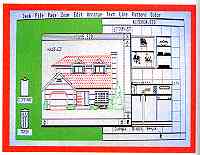 The Graphic Artist v. 1.5 (304)
Object-oriented CAD graphics, basic word-processing capabilities, rudimentary built-in spreadsheet with bar charts and pie charts, and the ability to mix text and graphics. You can create great onscreen graphics, but the program's real purpose is to print the end results on paper. With a plotter or laser printer, the output is much better than what's on the screen. $199.95. (Antic review, 11/86) Create new fonts for use with The Graphic Artist with optional Font Editor * $79.95.
Progressive Computer Applications, 2002 McAuliffe Dr., Rockville, MD 20851; (301) 340-8398
First CADD * (305)
An entry-level ST version of the very popular Generic CADD, an inexpensive IBM PC computer-aided design and drafting program. Primarily aimed at educators teaching Computer-Aided Drafting, but hoteliers changing room designs, interior designers, real estate agents, retail stores working on display layouts, even quilt designers will find a use for this drafting system designed for easy use. $49.95.
Generic Software Inc., 8763 148th Ave., N.E., Redmond, WA 98052; (800)228-3601.
CAD 3-D (306)
Tom Hudson, author of DEGAS, created this solid-object modeling program. Create three-dimensional objects by drawing a basic outline. Click on the mouse and watch as the computer visualizes the object, creates a transparent wire-frame, hidden-line, or solid-filled outline with shading and highlights. Overlap objects, rotate them in any direction, and even create animated displays. Retouch the finished image with DEGAS or NEOchrome. See The Catalog in this issue. $49.95.
Hard Disks
Atari 20 Megabyte Hard Disk (307)
At $799 for 20 million bytes of information storage, the Atari hard disk clearly delivers more "power without the price" than its competitors. According to Atari, this hard disk is based upon the highly regarded Seagate ST225 drive mechanism and Adaptek controller $799. (Antic review, 10/86)
Atari Corp., 1196 Borregas Aye; Sunnyvale; CA 94086; (408) 745-2000
Supradrive (308)
The Supradrive delivers a full line of fast ST hard disks for the ST: 20 Mb for $799, 30 Mb for $999 and a massive 60 Mb for $1,999. A streaming tape backup system (to enable a backup of the information stored on the hard drive) is planned. (Antic review, 10/86)
Supra Corp., 1133 Commercial Way Albany OR 97321; (503) 967-9075.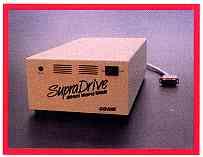 Home Use & Incidentals
MicroCookbook * (309)
Put an ST in the kitchen. If you doff mind smearing a little sauce beamaise all over the mouse, you'll have 150 recipes at your fingertips. Pick the menu, MicroCookbook creates a shopping list. Pick an ingredient, MicroCookbook suggests recipes. $49.95.
FTL Software/Software Heaven, Inc., 6160 Luks Blvd, Suite C206, San Diego, CA; (619) 453-5711
Life Organizer (310)
Spreadsheet, outline processor, labeler, decision maker, typing tutor, filer, metric converter and interest projector on one disk for $34.95.
Martin Consulting; 94 Macalester Bay Winnepeg, Manitoba R3T 2X5 Canada; (204) 269-3234
Financial Cookbook (311)
This direct ST conversion of the 8-bit home financial software program calculates financial decision-making advice on such topics as mortgages, interest rates and buying a car $49.95. (Antic review, 9/86)
Electronic Arts, 2755 Campus Dr., San Mateo, CA 94403; (415) 572-XXXX
Home Aid ST (312)
Address book, budget, appointment calendar, calculator, savings and loan on one disk. $39.95
SRM Enterprises, P.O. Box 40, USAFA, CO 80840; (303) 472-6624
West Ridge Mouse Pads (313)
Mousetrak Mousepad (453)
At $9.95 plus $1.50 postage each, West Ridge Mouse Pads make great stocking stuffers. These pieces of nylon-coated neoprene rubber (the stuff wetsuits are made of) protect the delicate mouse ball from dust, dirt and lumpy desk tops, providing increased traction and a smooth rolling surface. The Mousetrak mousepad ($8.00) is slightly larger and features the same amenities.
West Ridge Designs, 305 NW 12th Ave., Portland, OR 97209; (503) 248-0053 Mousetrak, Inc., 3047 St. Helena Way St. Helena, CA 94574; (707) 963-8179
Analog/Digital Converter Cartridge * (314)
Eight analog-to-digital input channels, two digital-to-analog output channels and four digital control lines, all contained in an L-shaped package which conforms to the contours of the ST and extends only 3/4-inch from the computer housing. Designed as a general purpose interface for scientific instruments, where and whenever electronic signals need to be digitized. $115.
SP Innovations, Inc., Box 33395, North Royalton, OH 44133; (216) 237-2382
STation (315)
This sleek, Atari gray"-colored metal cabinet stows away your ugly cables, power supplies and disk drives in style. It is designed primarily for the 520 ST and has room for two disk drives. Now what will you do with all that desk space? $99.99.
Southern Technologies, lnc., 3208 Belt-line; Suite 210, Dallas, TX 75234; (212) 247-7373 or (800) 647-7741
Mark 4:22 (316)
Buy this work station for your 800XL/XE and then move up to an ST-it fits all three computers. It's built like a tank-and with reason: BMW & Associates specialized in limousine interiors before they decided to branch out into the computer accessory market and the Mark 4:22 seems to be made of automobile materials - heavy-duty steel with an ABS-plastic face plate and a smoked-glass modem compartment. Sliding drawer stows away the keyboard when not in use. $109.50.
BMW & Associates, Inc., 515 Michigan Ave. Troy OH 45373; (513) 339-8093
Workstation * (317)
Fingertip control for all your ST gear Front panel turns power on or off selectively or all at once, switches from color to B&W monitor, switches drives. Surge protector built-in. $79.99.
State of the Art Electronics, 4168 North Bend Road, Cincinnati, OH 45211; (513) 385-3312
Workstation IV * (318)
Pack it all away in this combination stand, suitcase, power strip and cooling fan. Includes surge protector and master power indicator $268.
Port-A-Byte; 1901 Wilson Avenue SW, Grand Rapids, MI 49504; (616)791-9816
ThoughtSpace TS-1A * (319)
Increase the memory of your 520 ST to one megabyte with the TS-1A expansion board. Comes with software and installation instructions for $150, or have it installed for $15 extra.
Thought Space Development, 2450 Warring St.,No. 21, Berkeley CA 94704; (415) 845-1415
EZ-RAM 520 * (320)
Memory upgrade for your 520 ST Simple installation and unit comes with required software. $199.
Terrific Peripherals, Brookline MA 02146; (617) 232-2317
RAM Upgrade Board * (321)
Increase the memory of your 520 ST with this one megabyte upgrade board. Minimum soldering, do-it-yourself installation. $174.95.
Diverse Data Products, Inc., 1805 NE 164th St., North Miami Beach, FL 33162; (305) 940-0458
easieST RAM * (265)
Upgrade your 520 ST to a total of one megabyte by simply plugging this board into two existing sockets. The company does not mention any need for soldering. $189.00.
Aerco, Box 18093, Austin, TX 78760; (512) 451-5874
OMNEPROM (322)
The Nexus OMNEPROM is an EPROM burner for the ST. It has 64K of onhoard static RAM for testing programs before burning chips. $275.
Nexus Technical Services, Ltd., 38 Mel-rose Ave., Reading RG6 2BN; England; 734-664559
EPROM Blanks (323)
EPROM cards for the ST, complete with socket and capacitors. Good for prototype cartridges. $15.00 each, plus $3.50 shipping.
BigFoot Systems, 2708 E. Lake St-Suite 207, Minneapolis, MN 55406; (612)722-9515
Midi/Music
MIDI Studio * (324)
This may be what Audio Light had in mind when they first started working on The Music Studio before Activision whisked it out of their hands, greatly simplified it, and turned it into one of the hottest-selling software packages in the world-and yes, MIDI Studio is compatible. Record and play music using 16 channels, a 124-layer song grid for developing rich, full music. A note editor lets you change the value, velocity and duration of each note and select from a palette of 128 "instruments" on a MIDI-compatible synthesizer. It uses the mouse and graphics instead of complex key commands. $99.95.
Audio Light, Inc., 815 Fairfield Rd., Burlingame, CA 94010; (415) 344-4610

Midiplay (325)
Created by Malcolm Cecil, a professional musician who has worked with Stevie Wonder, MidiPlay has the capacity to store 200,000 MIDI notes-that's three hours of music-in a 1040 ST. This recording/playback system simultaneously supports all 16 channels of MIDI information including key and channel aftertouch, pitch bend, program changes and all 128 MIDI controllers (such as pedals). Midiplay is actually two programs: a beginner-level program that plays three-channel music using the ST's sound chip and presents a visual keyboard on the screen to teach how to read music; and a professional-level program for recording music on any MIDI keyboard or sequencer. Most imporrantly, Midiplay has "velocity" - the ability to play a softer or louder note depending upon the keyboardist's touch. $49.95. Pre-recorded Musidisks are available in Classics (Bach, Mozart, Chopin) or The Beatles, for $19.95 each.
Electronic Music Publishing House; Inc., 2210 Wilshire Blvd., Suite 488, Santa Monica, CA 90403; (213) 455-2025
Transform XTRACK * (326)
The West German firm of Micro Music, which began in 1984 creating a note editor for the Commodore 64 computer, has recently relocated to the United Stares under a new name to develop MIDI software for the ST. The Transform XTRACK multitrack music recorder and sequencing system is designed for professional music production. Real-time and step input and unlimited number of tracks, uses GEM with mouse, icons and pull-down menus. Click on graphic sliders and curves for quick sound alterations. Built-in sound creator and real-time recorder Compatible with the Yamaha DX, Roland JX and Casio CZ 101 synthesizers or drum machines. $199.95.
Beam Team, 6100 Adeline St., Oakland, CA 94608; (415) 658-3208
EZ-Track (327)
Hybrid Arts claims this 20-track polyphonic MIDI recorder is as easy to use as a regular tape deck. Plays hack up to 64 sessions of music created on any MIDI keyboard or drum machine, copies and mixes tracks, records all 128 MIDI controllers and records music directly from the keyboard in real-time or step-time in tempos ranging from .5 to 480 beats per minute. $65.
DX Droid (328)
Music magazines and professional keyboardists are very excited about DX Droid, an extremely sophisticated patch librarian and editor created specifically for the ST and the Yamaha DX-7 synthesizer. Consisting of five programs: a patch librarian, numeric editor, graphic editor, automated patch loader and the DROID function, a program that will create completely unique sounds on its own using a combination of Artificial Intelligence and random number generation. The DX Droid takes advantage of the ST's high resolution with clear graphic displays of all of the DX synthesizer's parameters. $179.95. (Antic review, 12/86)
Hybrid Arts Inc., 11920 W Olympic Blvd., Los Angeles, CA 90064; (213) 826-3777 or 24-hour BBS # (213) 826-4288
MIDI Piano Rolls (329)
They laughed when I sat down at the computer, but when I started to play George Gershwin's Rhapsody in Blue began to pour though my synthesizer and ST. Each Piano Roll disk contains several files of songs which have been directly translated from old player piano rolls. $19.95 per disk.
Micro W Distributing; 1342B Route 23, Butler, NJ 07405; (201) 838-9027
ST Music BOX (330)
Dennis Young and Len Dorfman at XLEnt have created a composition and transposition tool that creates music on either the ST's internal sound chip, or a MIDI synthesizer. The most interesting feature lets you print out sheet music along with lyrics or notes for several voices. $49.95.
XLEnt Software; P.O. Box 5228, Springfield, VA 22150; (703) 644-8881
Soundwave SW-1 (331)
A single-track digital MIDI sequencer that records and displays each note as it is played on a 7-octave keyboard. 15,000-note capability. $49.95.
Soundwave SW-8 (332)
An 8-track professional MIDI sequencer that includes edit phrases, filters, auto punch-in for track editing, and step-time recording. $179.95.
Shanner International, 453 Ravendale; Mountain View, CA 94043; (800) 423-8673 or in California: (800) 626-9273
The Music Studio (333)
Compose, edit and playback music for up to 15 instruments simultaneously on your ST, or drive a MIDI instrument with this easy but powerful program. $59.95.
Activision, 2350 Bayshore Parkway Mountain View, CA 94043; (415)960-0410
Guitar Wizard (206)
Play the guitar on the ST with Guitar Wizard, a simple music program for kids. $39.95.
Baudville; 1001 Medical Park Dr. SE, Grand Rapids, MI 49506
Operating Systems
OS-9 * (334)
With the OS-9 68000 operating system, ($299 including BASIC, $249 without) up to five STs can be linked to function as a multi-user, multitasking system with the ability to send files from one ST to the other. The UNIX-like operating system can run many C programs designed to run under UNIX or other OS-9 applications such as Lifetree Software's Volkswriter Deluxe 2.2 word-processor
TLM Systems West, 4704 W. Jennifer- Suite 105, Fresno, CA 93711. TLM Systems East, 67 Grandview, Pleasantville; NY 10570
MT C- Shell (335)
This multitasking operating system creates a UNIX-like multi-user mainframe environment on the ST, allowing the computers to send electronic mail to one another It runs standard TOS programs. $129.95.
Micro RTX (336)
The developer suggests that this UNIX-like multitasking operating system for the Atari ST can be used as a printer spooler, or allow a user to run a bulletin board and use the computer for a separate task at the same time. This alternative to GEM can run standard ST programs. $69.95.
Beckemeyer Development Tools, 592 Jean St., #304, Oakland, CA 94610; (415) 658-5318
Printers
Okimate 20 Color Printer (338)
What a great idea. One printer, several "Plug 'n Print" interfaces ($99 each) and the Okimate 20 ($169) is compatible with many computers-including the Atari ST. It prints more than 125 shades of beautiful color, creating high-resolution pictures or overhead projection graphics on acetate. Sports several built-in type fonts including fine print and superscript and prints 80 cps in draft mode, 40 in letter quality mode. $268. (Antic review, 10/86)
Okidata, 532 Fellowship Road, Mt. Laurel, NJ 08054; (609) 235-2600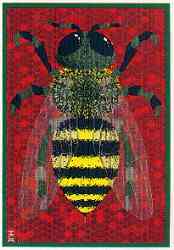 Atari SMM804 Dot Matrix (339)
One of a pair of Atari printers, but especially configured for the ST. Has parallel port, but can connect to 8-bit Atari through interface. Does graphics and is Epson compatible. Has international character sets. $219
Atari Corp., 1196 Borregas Ave., Sunnyvale; CA 94088; (408) 745-2000
Star NL-10 (341)
Any parallel printer will work with your ST. Star Micronics has a varied line of reasonably-priced and solidly-built printers. The Star NL-10 is a very capable 9-pin dot-matrix printer with exceptional "near letter quality" mode and fast draft mode. Plugs right in, and is easily configured to the ST with thorough documentation. Does graphics too. $319.
Star Micronics America, 200 Park Ave., New York, NY 10166; (212) 986-6770
Programming Tools
The Developer's Kit (342)
Over 2,000 Atari GEM Developer's Kits have been sold worldwide. This set of professional programming essentials includes Alcyon C-68K, an early language compiler developed originally by Alcyon, Inc., and used on the Digital Research CP/M-68K operating system; A568; L068; LINK68; and an extensive, if cryptic, manual. DRI originally developed most of its GEM applications using Metacomco Lattice C, Version 2.11, and the bindings in the Developer's Kit can be used directly with this compiler. $300.
Atari Corp., 1196 Borregas Ave., Sunnyvale; CA 94088; (408) 745-2000
Micro C-Shell (343)
Based on a command line interpreter written for UNIX machines, this program gives the user a more traditional interface for disk file management. $49.95. (START review, Summer 1986)
KISSED (344)
Keiths Interactive Self-relocating Screen Editing Debugger is a highly specialized debugging tool- much like the IBM symbolic debugger This 12K program assumes you know about 68000 registers and debugging an assembly-language program. This is the only stand-alone debugger currently available for the ST. $39.95. (Antic review, 11/86)
Michtron Utilities (345)
What do you do when an important disk file crashes? This disk utility searches for and retrieves deleted files and lost data, changes file contents and attributes, file names or any individual bytes on disk. Format individual disk tracks and copy individual sectors to repair damaged disks. $59.95.
Michtron, 576 Telegraph, Pontiac, Ml 48053; (313) 334-5700
Programming Languages
Softworks BASIC (348)
With advanced data structures, superior string manipulaton, and access to programs written in other languages, Soft-works BASIC offers considerable speed among its advantages over the ST BASIC provided by Atari. It comes on a single disk and includes extensive GEM support for those knowledgeable enough to use it. This is a compiler BASIC. $79.95. (Antic review, 10/86)
Softworks Limited, 2944 N Broadway Chicago, IL 60657; (312) 975-4030
LDW BASIC Compiler (349)
This will compile most ST BASIC programs into blazingly fast 68000 machine code that requires no runtime package. Compilation takes quite a while and requires a lot of disk swapping, but this is a serious programming tool. (Antic review, 11/86) $69.95
Logical Design Works, Inc., 780 Montague Expressway San Jose; CA 95131; (408) 435-1445
Phion Fast/Basic-M (350)
BASIC compiler compatible with Microsoft BASIC. Graphics output is produced by using PEEKs and POKEs into GEM VDI, made possible by using the routines within GEM as if they were Philon Fast/Basic user-defined functions. Includes editor, linker and 260-page manual. Two floppy disk drives required. $129.
Henry's Fundamental BASIC * (351)
One of the few interpreted BASICs available for the ST. This is an easy-to-use BASIC aimed at the home user. It has a full-screen editor, an extended trig library, and the ability to define your own keywords. A subset of Philon Fast/Basic M, Philon's more sophisticated compiler, it offers full syntax compatibility for only $49.
Philon, Inc., 641 Avenue of the Americas, New York, NY 10011; (212) 807-0303
Fast BASIC (352)
Cartridge-based, interpreted Fast BASIC is quick, powerful, accurate, and easy to use. The language features keyword support of BIOS and XBIOS calls and makes good use of the GEM interface. This product provides an extremely enjoyable programming environment. Excellent documentation. $99.95.
Computer Concepts, Gaddesden Place; Hemel Hempstead, Herts., HP2 6EX England; (044) 263-3933
Megamax C (353)
This C has it all: a full Kernigan & Ritchie implemention of the C language, it supports floating point, overlays, recursion, batch processing and batch libraries. Other than Alcyon C, this is the only C that comes with a resource construction set to create GEM objects such as menus, dialog boxes and icons. Also supports and fully documents AES, VDI and GEM routines. $199.95. (Antic review, 9/86) (START review, Fall, 1986)
Megamax, Inc., P.O. Box 851521, Richardson, TX 75085; (214) 987-4931
Mark Williams C (354)
A complete implementation of Kernighan and Ritchie C language, plus recent extensions to C implemented under UNIX. Includes an assembler, loader, archiver, advanced symbolic debugger. C shell, utilities and Micro-EMACS, a full-screen editor Fully compatible with the Mark Williams C Programming System for MS-DOS, so C programs can easily be ported between the ST and IBM PC. $179.95 (See review in this issue.) Let's C, is an affordable, completely compatible subset of Mark Williams C, with fast dense code and a Micro-EMACS full-screen editor $75. csd, a C source debugger requires no knowledge of machine architecture or assembler and displays source code on screen while you debug. $75.
Mark Williams Company 1430 West Wrightwood, Chicago, IL 60614; (312)472-6659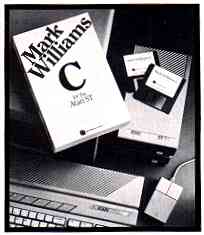 Cambridge LISP (355)
Metacomco ported over their Amiga LISP and this interpretive compiler, which provides a complete LISP development environment, is now available on the ST. Includes VDI and AES graphics library interface. $199.95.
MCC Macro Assembler (356)
This companion assembler is specifically designed to complement Lattice C and MCC Pascal. $79.95.
MCC Pascal (357)
This ISO 7185 standard Pascal compiler has been widely used on the Commodore Amiga and the Sinclair QL. $99.95
BCPL (358)
A full, standard BCPL language compiler that combines the convenience of a high-level language with the flexibility of an assembler $149.95.
Lattice C (359)
This full Kernigan and Ritchie implementation of C is an industry standard. No runtime licenses are required for programs written in Lattice C. See The Catalog in this issue. (See START review, FaIl 1986) $149.95.
Each Metacomco langugage allows full, documented access to the libraries and screen editor and provides full interfaces to GEM, VDI and AES functions. All languages also come with MENU+, a menu generator that includes batch mode, history, and organization of working files. It speeds up the computer for any purpose and can be used with all ST software. MENU± is available separately for $29.95.
Metacomco, 5353 #E Scotts Valley Dr., Scotts Valley, CA 95066; (408) 438-7201
4xForth (360)
An 83-standard developer's Forth which includes limited multi-tasking capabilities. This very complete package was the first Forth available on the ST. (Antic review, 12/85) $99.95.
The Dragon Group, 148 Poca Fork Rd., Elkview, WV 25071; (304) 965-5517
Multi-forth, $149. (361)
A thorough manual and Mac compatibility distinguish this Forth implementation.
Creative Solutions, Inc., 4701 Randolph Rd. Suite 12, Rockville; MD 20852; (800) FORTH-OK
AC/Fortran (362)
This mainframe-quality, ANSI Fortran 77 compiler has floating-point numbers, linker, library manager and a full-screen source level debugger Macintosh programs written in Microsoft FORTRAN, a version of AC/FORTRAN, can be easily ported to the ST. The disk-based compiler requires only 48K of RAM, is written in assembler for fast compilation and uses the GEM interface. $195.
Absoft, 4268 N. Woodward, Royal Oak, MI 48072; (313) 549-7111
Mach 2(337)
Multi-tasking Forth-83 development system and compiler based on a popular Macintosh implementation. Unusual in that it uses the friendly GEM environment as a programming interface. Produces stand-alone applications without license fees. Complete with Motorola assembler and symbolic debugger. The manufacturer will be offering free membership on the GEnie online network to all customers, with a Mach 2 roundtable for customer support. Outstanding documentation. $99.95.
Palo Alto Shipping, P.O. Box 7430, Menlo Park, CA 94026; (800)44-FORTH
UCSD Pascal (363)
An extensive Pascal development system with a hefty 600-page manual along with an additional 100 pages of ST-specific documentation. It combines a Pascal compiler with a group of development tools called the p-System; UCSD Pascal is a dialect of Niklaus Wirth's Pascal modified for ease of use for the novice programmer $99.
Pecan Software Systems, 1420 39th St., Brooklyn, NY 11218; (718) 851-3100
Pro-Fortran 77(364)
This full implementation of the ANSI standard Fortran-77 language supports 4- and 8-byte floating point numbers and complex numbers. Follows standard Fortran syntax, so porting your code to a mainframe computer should pose no problems. $149. See The Catalog in this issue. (Antic review, 8/86)
Pro Pascal (367)
Prospero Pro Pascal, a full ANSI 770 x 3.97 standard Pascal compiler, has 7-and 16-digit precision floating point, separate complilation and 4-byte integers. It features full GEM, AES and VDI bindings. $149.
Prospero Software Ltd., 190 Castelnaum, London SW-13 9DH England; 01 741 8531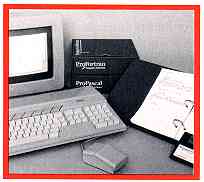 Personal Pascal (368)
The closest thing to a friendly compiler language for the ST, Personal Pascal also includes detailed documentation on how to access and use the GEM VDI and AES commands. (Antic review, 5/86) Personal PROLOG, an unusual artificial intelligence language, should be on dealer shelves for the Christmas season. $74.95 each.
Optimized Systems Software, Inc., 1221B Kentwood Aye., San Jose CA 95129; (408) 446-3099
Modula-2 ST (369)
This relatively new computer language was developed by Niklaus Wirth, the inventor of Pascal. Like Pascal and C, Modula is a block structured, compiled language. Includes compiler and linker as well as a GEM-based program editor $149. (Antic review, 5/86)
TDI Software Ltd,, 1040 Markison Road, Dallas, TX 75238; (214)340-4942
Expert Opinion (340)
Not really a language, but we could find no other category to place this unusual product. Expert Opinion lets you create your own expert systems - part of the brave new world of artificial intelligence. Expert systems are used in the fields of medicine, geology and science, but you could create an expert wine-tasting system, for example. See The Catalog in this issue. $99.95.
Utilities
Solapak (370)
Solapak includes Soladisk, a RAMdisk written in assembly language; Solasave, a screen saver that extends a monitor's life; and a printer spooler. It can automatically be installed at boot up, is not copy protected and comes with a limited four month warranty. $39.95.
Action Software; 69 Clementina St., Dept. SR, San Francisco, CA 94105; (415) 974-6638
Action Pak (371)
Action Pak (4 in 1) packs a disk labeler, DEGAS-compatible banner printer, Synfile converter to transfer SynFile+ 8-bit database files into ST database files; and typewrite, a line-at-a-time typewriter that installs as a desk accessory. $39.95.
Action Software, 69 Clementina St., San Francisco, CA 94105. (415) 974-6638.
Soft Spool (372)
A printer buffer program is a must for anyone who does a lot of writing or spreadsheet work on the ST. With Soft Spool, print long documents and while your printer is clicking away, you may continue writing, or switch to a game. $39.95. (Antic review, 2/86)
Michtron, 576 5. Telegraph, Pontiac, MI 480563; (313) 334-5700
STKey (373)
Lets you program the ST function keys to accept customized commands for your application programs and access them from the desktop. $29.95.
Solid Applications, Inc., 1333 Moon Drive; Yardley PA 19067 (215)736-2449
Hippo RAMdisk (374)
Create more available random access memory, allowing your software to boot up and access the drive much faster with this GEM-based RAMdisk. $34.95.
Hippopotamus Software; 985 University Ave., Suite 12, Los Gatos, CA 95030; (408) 395-3190
Squeeg, ver. 3.1 (375)
START uses this file-compression utility to fit more listings and data on your monthly disk. Squeeg squeezes most files 50% - 70% of their original size. $24.95
Quack Computer Co., 257 Robinson Ave. Bronx, NY 10465; (516) 689-8738
Write 90 Degrees (376)
Flips text and VIP professional files sideways so they can he printed down the length of a piece of paper. $29.95.
XLEnt Software; P0. Box 5228, Springfield, VA 22152; (703)451-05017
Copy II ST (377)
Backup protected software automatically. New versions issued regularly $39.95.
Central Point Software; 9700 SW Capitol Hwy #100, Portland, OR 97219; (244-5782)
Disclone (378)
Diskette duplication, packaging, and documentation services. Copy protection available. Price varies by order.
Disclone Software Production Services, 1050 North Fifth St., San Jose; CA 95112; (408) 947-1161
Word Processing
Microsoft Write * (379)
The folks at Atari say this Laserwriter-compatible word processor created by Microsoft looks exactly like the Macintosh version. So simple to use it virtually requires no documentation, this mouse-controlled word processor with hundreds of imaginative fonts, lettering styles and formatting abilities contributed greatly to the early success of the Macintosh computer, and it may well do the same for the ST. $129.
Microsoft Corp., 16011 NE 36th Way Box 97017, Redmond, WA 98073-9717; (206)882-8080.
1ST Word (380)
This entry-level GEM-based word processor can simultaneously edit four documents in separate windows. (Antic review, 6 86) (START review, Fall 1986) Free.
1ST Word Plus * (381)
All the features of 1ST Word, plus an integrated spelling checker, mail merge facilities, and best of all-the ability to mix graphics produced by other programs such as DEGAS, NEOchrome or digitized photos created with the Hippopotamus Digitizer-into text. 1ST Mail is a mail-merge program designed to integrate with 1ST word. Compatible with DBMaster One among other databases. Atari may not be releasing this, as it competes with MS Write.
Atari Corp., 1196 Borregas Aye; Sunnyvale; CA 94086; (408) 745-2000
Haba Writer (382)
This GEM-based word processor is unique in the ST world for its WYSIWYG display (What You See Is What You Get), and now includes mail merge and spelling checker for $79.95. (Antic review, 3/86) (START review, Fall 1986)
Haba Systems, 6711 Valjean Ave., Van Nuys, CA 91406; (818) 901-8822
Final Word (384)
An imitation of Perfect Writer for the IBM, Final Word is entirely keyboard command-oriented and uses no GEM features. It is powerful, complex, and relatively expensive at $145. (START review, Fall 1986) (Antic review, 4/86)
Mark of the Unicorn, 222 Third St., Cambridge; MA 02142; (617) 576-2760
Regent Word (385)
Regent Spell (386)
Regent Word II * (387)
Written by the developers of the easy-to use AtariWriter and AtariWriter Plus word processors, Regent Word is an easy-to-use program with a print preview option which displays document prior to printing, depicting underlining, boldface and italics exactly as they will appear on paper. Regent Spell is a compatible 30,000 word spelling checker. An additional 30,000 words of your choosing may he added. $49.95 each. The company is pressing to release Regent Word II, its fully GEM-based word processor with integrated speller, before Christmas for an expected price of $99.95.
Regent Software; 7131 Owensmouth Suite 45A, Canoga Park, CA 91303; (818) 882-2800.
Let's Write (388)
A collection of programs grouped around Micro EMACS, a command-driven text editor originally designed for programmers. It includes a formatter, a printer controller, a spelling checker and a telecommunications module. Difficult, but powerful, Let's Write sells for $79.95. (See review in START, Fall 1986)
Mark Williams Company 1430 W Wrightwood Ave., Chicago, IL 60614; (312) 472-6659
Hippo Word * (389)
This is the first ST word processor to claim compatibility with laser printers. It features multi-column editing, a variety of type fonts, 80-column editing, can generate word counts, and can combine picture files created with NEOchrome or DEGAS with text. $89.95.
Hippopotamus Software; 985 University Av.e, Suite 12, Los Gatos, CA 95030.
ST TextPro (390)
A GEM-based word processor from Germany, ST TextPro permits users to define the function keys and create macros for frequent operations. Boasts multicolumn output, built-in indexing, and Table of Contents capability $49.95. (START review, Fall 1986)
Abacus Software; 2201 Kalamazoo SE, PO Box 7211, Grand Rapids, MI 49510 (616) 241-5510
PowerWriter * (391)
Multi-lingual word processing system for English, Russian, German and Hebrew. $49.95.
Power Systems, 43328 SE. 176th St., North Bend, WA 98045; (206)888-2828
Word Writer ST * (396)
A full-featured professional word processor with interactive spelling checker and 85,000 word dictionary. Shows italics, boldface and underlines on the screen as you work. $89.95.
Timeworks, Inc., 444 Lake Cook Road, Deerfield, IL 60015; (312) 948-9200
Colorwriter * (398)
Colorwriter uses color-keyed symbols to simplify formatting and editing and highlighting text. Take advantage of GEM and use the mouse to rapidly move around documents. Up to four files may be edited simultaneously, or cut and paste between documents. $79.95.
Shanner International, 453 Ravendale; Mountain View, CA 94043; (800) 423-8673 or in California: (800) 626-9273.
Thunder! (400)
A "real-time" spelling checker which checks your spelling as you write (or when you finish, if you prefer). Includes a 50,000 word dictionary, plus most comparative and superlative adjectival forms like "higher" and "highest," 2,000 additional words may be added. Also has a "learn dictionary" in which the program learns that it should replace one particular word with another. Compatible with PaperClip Elite as well as other GEM-based applications such as HabaWriter, Regent Base and 1ST Word. $39.95. (Antic review, 11/86)
Batteries Included, 30 Mural Street, Richmond Hill, Ontario, CANADA L4B 1B5; (416) 881-9941
Talker * (399)
The Talking Word Processor
Imagine a word processor that talks using computer-generated speech. Imagine the possibilities - proofreading your writing by just sitting back and listening, word processing for the blind or sight impaired, teaching young children how to read or perhaps creating talking store displays and sales presentations. $49.95.
Finally Software; 400 McArthur Blvd., Suite 3000, Newport Beach, CA 92663; (714) 851-6464
Emulation
Ms. Em. * (401)
The Ms. Em. IBM simulator cartridge ($150) turns an ST into a 448K IBM compatible computer. Programmer Daniel Rosengarten, who has a patent pending on his invention, says a 520 ST running Ms. Em. (short for MS-DOS emulator) runs at half the speed of an IBM. In "compatible" mode, it runs 70% faster, but uses an additional 32K of memory. A 520 or 1040 ST can read and write to IBM 5 1/4-inch floppy diskettes with a Microbyte A ($270) IBM-XT drive or a Microbyte-B IBM-AT-compatible drive. $280.
Paradox Enterprises Inc., 8444 E. 19th St., Tucson, AZ 85710; (602) 721-2023
Magic Sac 1 (402)
Invented by START contributing editor David Small, the Magic Sac cartridge allows an Atari ST with monochrome monitor to run software written for the Apple Macintosh computer. All parts come in a sack for simple assembly. It's an eerie sight watching MacPaint appear on the 1040 ST's considerably larger monitor as you zip through window after window- at speeds 20 percent faster than the Mac. Recommended for one megabyte STs. $129.95. Magic Sac Plus includes an on-board clock and null-modem cable. $149.95.
Data Pacific, inc., 609 East Speer Blvd., Denver CO 80203; (303) 733-8158
How To Get Your Product Mentioned:
If your product is not mentioned in the 1986 Buyer's Guide, perhaps you never sent us information about it. To submit a final product for potential review in either Antic or START, please send two review copies (or one sample of a hardware product) along with a press release, price and anticipated release date to: Product Review, Antic Publishing, 524 Second St., San Francisco, CA 94107. If it is a Beta or demo version, please specify. Of course, your chances of a visual representation increase if you send a color transparency or sharp black and white glossy photograph of your product.

The 1986
ST Buyers Guide
BUSINESS BREAKOUT
Productivity Products for Office and Home
ATARI'S MOTTO "Power without the Price," is gaining attention in the business community. Dozens of products aimed at the businessman have appeared during the year. START will begin regular coverage of business applications for the ST in the Spring issue. To get things rolling, we have collected the business items from the Buyer's Guide into this special section. Again, numbers in parentheses following the product name are Reader Service Numbers (see the bound-in card).
Accounting
DAC Easy Accounting (403)
What better partner for the "Best Hardware Value of 1985" than the product voted "Best Software Value of 1985" by InfoWorld magazine? PC Magazine called the IBM PC version of this package a "genuinely amazing deal," and that version sells for $69.95. For only $49.95, the Atari ST version includes all seven modules-general ledger, accounts receivable, accounts payable, inventory, purchase order, billing and forecasting. Requires 520 ST with TOS in ROM, 132-column printer. For an extra $19.95, DAC Tutor teaches you how to use it.
DAC Software Inc., 4801 Spring Valley Rd., Building 110 B, Dallas, TX 75244; (214) 458-0038
STAccounts * (404)
A European product from Silicon Chip Ltd., the ST Accounts accounting program is designed for small to medium-sized businesses and includes stock control, sales, batch invoicing, and order entry. Extensive use of GEM, comprehensive HELP prompts. Monochrome only. $249.95.
ISD Marketing, 20 Steelcase Rd. W, Unit 12, Markam, Ontario, L3R 1B2, Canada; (416) 479-1990
ST One Write: Cash Disbursements (405)
This veteran game company's first entry into the business software arena is modeled after the "One Write" carbon paper and pegboard accounting systems that small businesses have been using for years. The instructions are surprisingly clear, mercifully brief. It makes full use of GEM and windows while producing income statements, vendor address lists, disbursement journal, vendor year-to-date report, balance sheets, income statements, reports and checks. Compatible Accounts Receivable and General Ledger packages will follow at the same price: $99.95 each.
Sierra Online Sales Dept., P.O. Box 485, Coarsegold, CA 93614; (209) 683-6858
sbt Accounting Software Library * (428)
A modular system of accounting software written in dBase and supplied with source code for customization to your special needs. Modules include: dOrder (sales order processing), $145; dInvoice (billing & inventory) & dStatement (accounts receivable), $210; dPurchase (purchase order), $145; dPayable (accounts payable), $145; dLedger (general ledger), $295; dBackup (menu/ backup), $45.
sbt Corp., Three Harbor Drive, Sausalito, CA 94965; (415) 331-9900
Financial Management
Isgur Portfolio (421)
Designed by Lee Isgur, top Wall Street financial analyst and VP of Paine Webber New York, Isgur Portfolio System helps casual or professional investors compile and manage information to make investment decisions. It instantly updates your personal stock portfolio with data from online services such as Dow Jones and CompuServe by using I*S Talk, a telecommunications program included with the package. See The Catalog in this issue. $199.95.
Batteries Included, 30 Mural St., Richmond Hill, Ontario, L4B 1B5, Canada; (416) 881-9816.
Business/Productivity
Business Statistics $145 * (406)
Decision Analysis Techniques $110 * (407)
Quality Control $125 * (408)
Sales and Market Forecasting $145 * (409)
Exploratory Data Analysis $75 * (410)
Forecasting and Time-Series $145 * (411)
Multivariate Analysis $150 * (412)
Optimization $110 * (413)
Forecasting Techniques $145 * (414)
Critical Path Techniques $95 * (427)
This line of statistical and numerical analysis software is aimed at business administrators, statisticians or financial consultants who find that spreadsheets just don't have enough muscle to do serious calculations. Forecasting and Time Series uses time-series statistical analysis methods to analyze stock and bond prices. Use Sales and Market Forecasting to relate holdings to market share and develop market strategies. Supervise and schedule a project with Critical Path Techniques.
Lionheart, P0. Box 379, Alburg, VT 05440; (514) 933-4918
Small Business Manager (415)
This inventory/invoice program is written in ST BASIC. $99.95.
Newell Industries, 602 E. Hwy 78, Wylle, TX 75098; (214) 442-6612
Time Link (416)
Keep track of your past, schedule the present and anticipate the future with this electronic desk diary, calendar and database for time-related information such as appointments and expenses. See The Catalog in this issue. $49.95.
Batteries Included, 30 Mural St., Richmond Hill, Ontario, L4B 1B5, Canada; (416) 881-9816
Disk Library (417)
Organized like the card catalog found in public libraries, this file manager references, categorizes and searches disk information at your fingertips. $44.95. (Antic review, 11/86).
Classic Image Software, 510 Rhode Island Ave., Cherry Hill, NJ 08002; (609) 667-2526
Maillist * (418)
This mailing list manager can store, search and categorize up to 4,000 names on floppy disk. Written in BASIC. $17.95.
Artworx, 150 N. Main St., Fairport, NY 14450; (716) 385-6120
Imaginet * (419)
This local area network links up to 63 ST computers to an IBM-compatible host computer and hard disk, allowing the computers to share information, software and peripherals; and communicate with each other at a distance of up to 1,500 feet. The network costs $900 for the first IBM PC, and $500 to adapt each Atari ST.
BMB Compuscience, 500 Steeles Ave., Milton, Ontario L9T 3P7, Canada; (416) 876-4741.
ST-NET * (420)
An expandable local-area-network lets you share information and peripherals among many Atari ST computers in an office or classroom. You get a connector box for eight computers, all software and cables for first two computers for $149.95.
Quantum Microsystems, Inc., P.O. Box 179, Liverpool, NY 13088; (315)451-7747
Spreadsheets
VIP Professional (422)
VIP GEM * (423)
Professional Lite * (424)
This Lotus 123 release 2 clone is an integrated package that combines the functions of an 8192-row by 256-column spreadsheet, database and presentation graphics into one program. Those with working knowledge of Lotus will feel right at home-the command structure is identical. Spreadsheets and templates can be transported from 123 to VIP and vice versa. But novices will find the multitude of commands bewildering. (Antic review, May 1986). $179.95.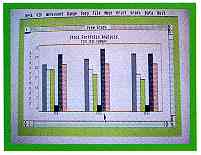 The more advanced $249 VIP GEM utilizes the ST GEM interface with windows and pull-down menus. It is available as an upgrade to registered owners of the original VIP.
Professional Lite is a pared down version that utilizes GEM, weighs the same but costs less: $149.95.
VIP Technologies, 132 Aero Camino, Santa Barbara, CA 93117; (805)968-9567
EZ CaIc (425)
Help CaIc * (426)
EZ Calc got high marks from a member of our staff who purchased it to use for his own financial analysis projects. This GEM-based spreadsheet retails for $69.95. Help Calc is a set of 11 preprogrammed templates for use with EZ Calc or VIP Professional. $24.95.
Royal Software, c/o Computer Palace, 2160 W 11th Ave., Eugene, OR 97402; (800) 452-8013.