RESOURCES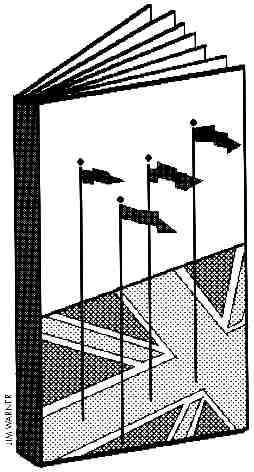 START supports the efforts of the whole Atari ST community. In our Resources section we will help you find sources of information and assistance to make your ST computing more rewarding. If you want START to publish your message, address your request to START Resources, c/o Antic Publishing, 524 Second Street, SF, CA 94107. We'll do what we can, but no promises.
INFOTREE
Modem owners should know that Atari has a Bulletin Board System, (408) 745-5308. Some other BBS numbers for ST owners are available from BUG, the Boise Users Group. Their BBS number is (208) 383-9547. ST boards are intermixed with Atari 8-bit boards, but they are identifed as ST. Be prepared for a sizable download.
DOWN TO BUSINESS
The ST is a capable business machine, and that's the angle ST Business takes. This new publication bills itself as The Independent Publication for Atari Small Business Computer Owners. For more info write Don and Carole Terp, Editors, at 5140 Appletree Drive, Roanoke, VA 24019.
FESTS and FAIRS
Atarifests and Atari Fairs are popping up all over Usually these are annual shin-digs sponsored by a coalition of users groups in a large geographic area. For example, five groups from northern California will meet at the San Jose Convention center on Sept. 20 and 21. An Atari fair in Portland, Oregon is slated for Oct. 17-19. If you know of special Atari events coming up, give us plenty of notice and we'll try to announce them.
WHAT'S IN A NAME?
Just as ACE (meaning Atari Computer Enthusiasts) became a common suffix for many Atari 8-bit users groups (MACE, SPACE, PACE, etc.), STers may find STING useful (ST INformation Group). The first STING we know of serves the southern Illinois area: contact David Stambaugh, 109 Florida St., Washington IL 61571. Thus, the COAST users group (California Original Atari ST etc.) could become COASTING. Howls of rage can be registered with Chuck Thorp, COAST president, 1015 Esther Drive, Pleasant Hill, CA 94523. Their newsletter is called FirST, and costs $2 per month for nonmembers.
Another group we've heard of calls themselves Jbug, which somehow translates to Atari ST Users Group of the Boston Computer Society. Call (617) 296-8286 for information.
HANDBOOK
The Atari ST User's Handbook' by Gilbert Held, is available for $9.95 from Weber Systems Inc., 8437 Mayfield Road, Chesterland, OH 44026. It's 160 indexed pages are well illustrated to show the new user how to set up the system and use the GEM Desktop. It includes a chapter on programming in Logo and one on data communications. The book mostly covers material already in the owner's manual, but does it better, if that's what you need.
OVER THERE
Popularity of the Atari ST in England is evidenced by ST User, a monthly magazine from Dufose Publishing, Ltd., 43 South Street, Chichester, West Sussex, PO19 1DS, England. Americans can subscribe for 36 British pounds per year. The content is heavy on reviews, with some tutorials and type-in programs.

OUR OWN HORN
ANTIC ONLINE, an electronic information service of Antic Publishing, is carried by CompuServe. Our refurbished menu offers ST-specific news, reviews, and product information. Simply log onto CompuServe, type GO ANTIC and look for the ST Section. Antic also sells ST software through the mail; see our offerings elsewhere in this issue.
THE BOYS ARE IN CHARGE
Local computer tabloids are doing well in several markets. MicroTimes, California's (free) Computer Magazine, featured the STs and interviews with Sam and Len Tramiel in its July, 1986, issue. Copies may still be available from BAM Publications, 5951 Canning St., Oakland, CA 94609.