ST NEWS
GT-Elite Hard Drive
Soon to be available is Future System's GT-Elite hard-drive system, which includes a 30- or 50-megabyte hard drive in combination with a double-sided 3½-inch floppy drive. The GT-Elite comes with its own internal power supply, controller/interface, floppy controller and real-time clock, and is designed to fit underneath a monitor.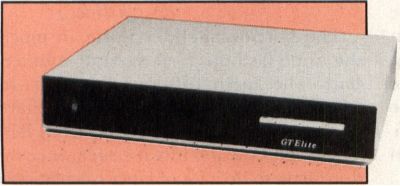 The GT-Elite 30 is priced at $899, and the GT-Elite 50 can be purchased for $999.
Future Systems, Inc.
21634 Lassen Street
Chatsworth, CA 91311
(818) 407-1647
CIRCLE #120 ON READER SERVICE CARD.