EDITORIAL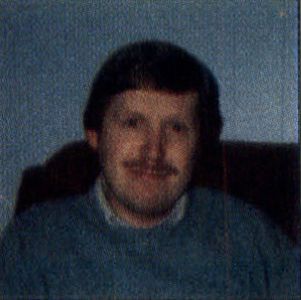 BY CLAYTON WALNUM
Please send all correspondence regarding this editorial to: ANALOG Computing, P.O. Box 1413-M.O., Manchester, CT 06040.
As most of you know, this is the last issue of this magazine in its current form. As of next month, ST-LOG will be merged with ANALOG Computing to form a comprehensive Atari-specific publication. If you've read the publisher's letter in the previous issue, you know our reason for the merge: The U.S. Atari market is not large enough to support two Atari-specific magazines from the same publisher. Specifically, advertising, which provides an important portion of every magazine's earnings, is an at all-time low.
The publisher's letter also stated that this month we would give you more details about the new magazine. That task has fallen to me (lucky guy).
The new ANALOG Computing will be much larger than the magazine you're now holding in your hands. It will contain 132 pages, 48 of which will be in full color. A magazine of this size will give us plenty of space to cover the Atari market in full, while still providing the types of features and columns you've come to expect.
Although we'll still be offering monthly disks, both 8-bit and ST, we've decided not to provide the disk version on the newsstands. We feel that having two versions of the same magazine will be confusing to both buyers and retailers. If you're interested in obtaining the disk each month, we urge you to subscribe. Those who don't wish to subscribe will be able to order the disks by mail. We will be offering a service that will get disks out to you immediately upon the receipt of your order. In addition, we hope to be able to lower the disk price.
Little otherwise is going to change. Essentially, the merging of the magazines will give you more for your money. We will be providing complete Atari coverage in a much larger format for the same price.
As usual, we would like to hear from you. Your input is important to us. If you have any ideas, let us know. If there's something we can do to make the new magazine better suit your needs, drop us a line. We'll give serious consideration to all your comments, and even share some of them in "Reader Comment."
As always, we at ANALOG Computing are looking forward to serving you, our readership, for many years to come.