ST NEWS
SEPTEMBER • 1989
New CAD package
Beta-CAD, from the company of the same name, is the first in an engineering software series. This new CAD package boasts an easy-to-use command system that allows users to get fast results while at the same time leaving the entire screen available for drawing. The program runs completely from RAM, which further increases its speed, and includes online help.
Available commands include stretch, duplicate, rotate, mirror, auto intersect, offset, fillet, measure, add draft and add shrinkage. At $89.95, Beta-CAD is one of the lowest-priced CAD packages for the ST.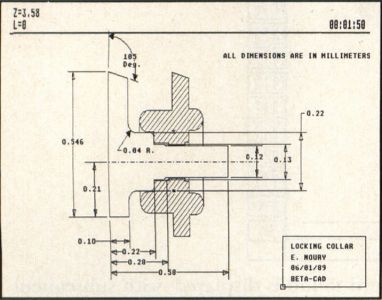 Beta-CAD
31 Millard Rd.
North Attleboro, MA 02760
(508) 695-9175
CIRCLE #110 ON READER SERVICE CARD.