READER COMMENT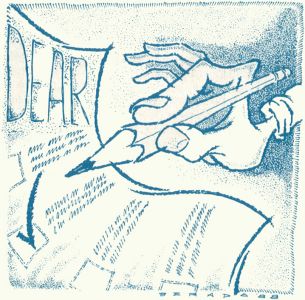 Skipping columns
This letter is to congratulate you on a fine magazine, a magazine that I thoroughly enjoy each month. However, I've noticed that you've been skipping some of your tutorial columns in the past few months—most notably C-manship and Assembly Line.
I know you've received some mail from nonprogrammers stating they don't like these kinds of columns and telling you to leave the technical stuff out. I'd like to voice my opinion as strongly as possible in the opposite direction. C-manship is one of the best tutorial columns I've ever seen. It does a thorough job of explaining things that most of the books and user's manuals leave out. The same has been true for Assembly Line.
I know you can't please all of your readers, but I think there are a lot of us who study the tutorials, type in the examples and try to use the technical help you give us each month. No other Atari magazine does this to my knowledge. If you do anything, please expand your programming tutorials and make it a priority that they appear in ST-LOG each month.
—Chris Wareham
Spearfish, SD
Thank you, Chris, for the kind words. We print the programming tutorials as often as possible, but space and time restraints frequently force us to skip over them. For example, because editing this magazine takes such a huge amount of my time, I frequently find myself unable to complete a C-manship every month. The same holds true for Assembly Line, which is written by Charles F. Johnson. Charles is heavily involved in his own software company, CodeHead Software, as well as being a professional guitarist with frequent studio responsibilities.
Also, because ST-LOG must cover such a wide variety of subjects, even if Charles and I could manage to write a column every month, there wouldn't always be space for it. For example, this issue, due to the COMDEX special report, you'll find that C-manship and Assembly Line are again missing. But we have included several program listings which should be invaluable to people wanting to learn the languages they represent. There's also a tutorial on using menu bars in Pascal. We hope you'll find that these items more than satisfy your technical curiosity until next month, when, if all goes well, C-manship and Assembly Line will return again.