EDITORIAL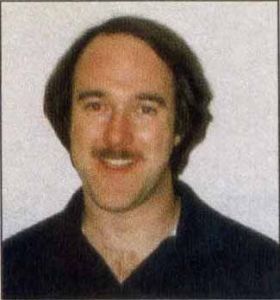 BY ANDY EDDY
ASSOCIATE • EDITOR
As I write this, COMDEX (Computer Dealers' Exposition) is taking place in Chicago. This is where all computer-related manufacturers display their wares for buyers and media people, and the news is that Atari is there in force to promote their products.
Atari has had its ups and downs at these computer shows: In better times they would find their way into the "highlight films" of journalists' coverage, while at other times they wouldn't even attend the show because they had nothing new to announce and felt their money was better spent elsewhere.
This COMDEX brings word of new Atari products, a welcome change of the past few years. One of the products, Folio, is an attempt to add some spice to the MS-DOS world by creating an inexpensive, hand-held IBM-compatible computer—"about the size of a Walkman," as the press release reads. This refines the concept of a laptop, allowing salesmen and other on-the-road executives to easily bring a computer with them on their travels.
The more exciting COMDEX news for long-time Atari fans, though, is the showing of Stacy, the ST laptop. Although isolated within a glass case to protect it from the hands of passers-by, it is actually there for all to see—unlike their invitation-only showings of the past. Atari is also pitching a DTP (desktop publishing) system, which includes an ST, a Postscript-compatible laser printer (a plus for compatibility with other brands of computers and software), a hard drive and a cache of 35 fonts. Certainly this is good news for all Atari owners, as it appears to be a sign of Atari's return to serious U.S. marketing.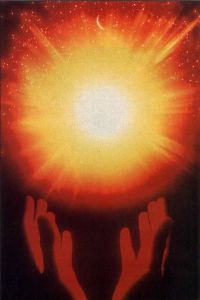 Along those lines, the word from the rumor mill—which has been unnervingly silent since Atari altered their marketing stance by maintaining silence about products until they are ready to ship—tells of the TT, the enhanced ST computer. Though it's too early to venture exactly what will be under the hood, Atari has proven their knack for innovation, even if they seem to lack crucial insight on marketing their products after they hit the shelves.
Another exciting development is a revolutionary MIDI keyboard being developed by Atari with the help of Mick Fleetwood, one of the leaders behind the rock group Fleetwood Mac. It's rumored to be so intuitive that it may change the method and speed with which people learn music As the STLOG staff consists of many musicians, both professional and amateur, we're pretty excited about the possibilities.
Of course, as these products are released and hit store shelves, ST-LOG will be here to present evaluations for you, so you can best decide if they are something you'd like to add to your computer den. In the meantime, we sit on our hands in anxious anticipation of the "next generation" machine's appearance on our doorsteps.