EDITORIAL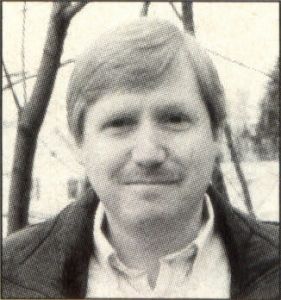 by Clayton Walnum
It's been almost a year since we've had an issue of ST-LOG dedicated to MIDI and music. That seems kind of silly when you consider that, if there is one niche in which the ST is clearly the leader, it's the MIDI market. Musicians everywhere, both amateur and professional, have responded with great enthusiasm to the ST, buying them by the thousands. The Atari/musical experience has even infected nonmusicians: Many ST owners with little or no musical experience now have MIDI instruments in their homes.
For that reason, we at ST-LOG have decided to expand our coverage of MIDI, making an attempt to keep you more up to date with the goings-on of the computer music industry. That doesn't mean, of course, that ST-LOG is going to change into a music magazine. It just means that we will dedicate more space than we have in the past to MIDI-compatible programs and equipment.
A lot has happened in the world of MIDI in the last year, and it would be impossible to cover it all, but you'll find that this issue is packed with important information, nonetheless. We've got articles for both MIDI novices and the more experienced among you. Whether you want to learn to program MIDI or would just like a little background in this interesting field, you'll find something that fits the bill in these pages. Ten of the articles in this issue are either dedicated to, or contain some information about, the MIDI/Atari combination.
Articles of particular interest include "NAMM, Atari and MIDI," a report on a recent musician's show in Anaheim, California, "MIDI Capture," a beginning tutorial on MIDI programming and Step 1: "Make Mine Music," in which Maurice Molyneaux explains, on a novice level, what MIDI is and how it works. Rounding out this MIDI extravaganza are several product reviews and some other interesting articles/programs.
We're willing to bet that those of you who have yet to be bitten by the MIDI bug will be itching to get started once you've finished reading this issue. As a matter of fact, I just went out and spent $800 on a Korg-707 synthesizer, an Alesis HR-16 drum machine and a Peavey KB-15 portable keyboard amplifier. These three pieces of equipment, along with my ST and a sequencer program, allow me to compose and play songs using eight different instrument sounds from the synthesizer and a complete percussion section from the drum machine—a one-man band! The results you can obtain for even this small investment are astounding.
But once you get started, be forewarned that it's tough to tear yourself away. My last "recording session" lasted all night.
The bug bites.