ST NEWS
More MIDI
Now available from Intelligent Music is M, an interactive composing and performing system. Intelligent Music claims that "M is an intelligent musical instrument, a composing and performing program which stimulates your imagination, magnifies your skills and lets you explore ideas in an extraordinary artistic environment."
Music is first developed by assembling the composition's notes and chords. You then define the way the material will be "transformed," after which you perform your music with screen controls and "control keys" on a MIDI keyboard or by using the mouse in a multidirectional grid.
Other features include MIDI-Sync in and out, screen snapshots, patterns with individual loop cycles and independent channelization for each pattern. M retails for $200. A demonstration disk is available from Intelligent Music for $5.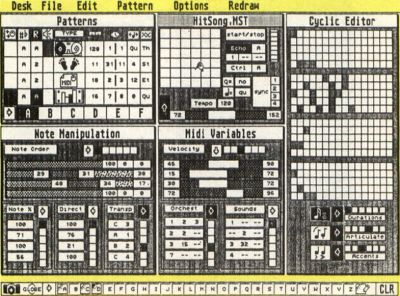 Intelligent Music
P.O. Box 8748
Albany, NY 12208
(518) 434-4110
CIRCLE #130 ON READER SERVICE CARD.