READER COMMENT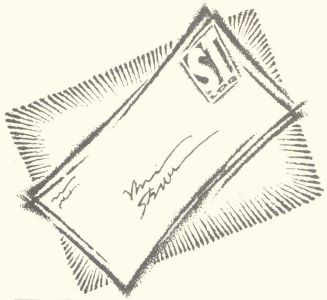 More kudos for Opus
The September issue of ST-Log is definitely one of the best issues of the year! This is the first time in a while that I bought the disk issue. As a dedicated user of Regent Word II, the "Double Column Print Utility" by Frank Cohen is a special treat that I enjoy every time I use my favorite word processor. It's just right and much easier to use than a desktop-publishing program.
The double dose of pleasure continues with Opus, a fantastic spreadsheet that is perfect for my needs. I've always wanted to get involved in using them, but since my needs are small, I never wanted to pay the price for programs designed for business use. Thank you for a job well done.
In future issues, I would love to see a monthly clip-art section on disk. Desktop publishing is very popular, as you know, and I know of many people, including myself, who will appreciate your interest in our hobby.
Thank you for all your hard work in keeping everyone amazed at what the ST is capable of.
—John Preisser
Chicago, IL
Thanks for all the compliments, John. We're pleased that you have found our programs so useful. The spreadsheet program Opus (September '88) has caused quite a stir, and we're proud to have been able to provide it to our readers. As for on-disk clip art, that is certainly a possibility. There are dozens and dozens of public-domain clip-art files that we could pass on to ST-Log disk purchasers. We ask readers to let us know if they would like to see the inclusion of clip art on the disk, and we also request that you computer artists send along your monochrome clip-art creations for possible distribution via the ST-Log disk.