EDITORIAL
BY ANDY EDDY
ASSOCIATE EDITOR
Change.
That word rears its head at us constantly, day to day, month to month. Whether we care for its effects or not, we're forced to face it in our own manner. We have to. Life goes on.
Change.
Thanks to the lead time involved in creating a magazine, I'm writing this opening to the January issue in late-September. In my present tense, the Space Shuttle began a new start this morning, following the layoff brought on by the Challenger disaster. Images of the fireball and smoke trails from nearly three years ago still loom ominously in the minds of everyone; so most of America watched this launch of Discovery with gritted teeth and tense anticipation. With all our advanced technology, these things normally turn out well. But the reworking of the shuttle program gave everyone a chance to shake the ho hum feeling out of their minds, making the space program new again.
Change.
This past week—again, in my current events—Neil Harris, long considered the public voice of Atari in the United States, called it quits. He leaves behind the harsh reception a public relations position brings, especially with a company as active in the Vaporware Hit Parade as Atari has been. Harris was one of the remaining crew from the Tramiel/Commodore days, brought over to Atari in an attempt to again bring the company to the forefront of computer innovation. Now Harris takes his marketing abilities back East, putting them to work for the GEnie telecommunications service. We wish him luck in his new venture.
Change.
By the time you read this, Atari will have most likely made public its plans for the continuing of its computer division. In the last year or so, for example, more and more ST owners have expressed their disdain with the way Atari has handled their favorite computer. Some yelled over the lack of IBM compatibility, claiming that this would be the final step to more public recognition and respect. Others point to the lack of continued development from inside Atari, bringing a reliance on third-party contributions (such as the enhanced GDOS replacement, Codehead Software's G+Plus).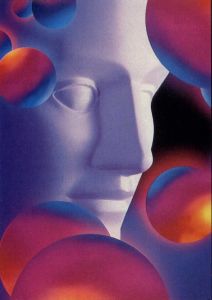 Primarily, most are upset with Atari's marketing of the ST in the U.S.: namely, no major advertising. Atari cries that a shortage of computers makes it impossible to advertise, but the lack of public visibility doesn't make it any easier to sell what few it has. Besides, IBM, Apple and Commodore don't seem to have major problems keeping up with the demand for their computers. Strong rumors abounded that the COMDEX show in November will have changed that—that Atari had rented a large booth and would be introducing some spectacular products. The word drifting through the Atari community is that COMDEX will spell make-or-break for Atari and its computer development aspirations. (As you read this, all of that will be in the past.)
Change.
Lastly, I write this piece from a laptop computer in the heart of Southern California. The temperature is expected to hit 100 today, and a local disc jockey warned us that the air would be "brown and chunky." Around here they joke about the smog, like calling it "filtered sunshine."
I'm here to take on a new job, one that will bring me closer to the operation of ST-Log and its sister publication, ANALOG; but mostly I'll be involved in our new magazine VIDEOGAMES & COMPUTER ENTERTAINMENT. It's a wonderful opportunity.
Change.
Lives in transition. Nothing we can do except replace the calendar on the wall with one that says 1989. Take down the Christmas tree and put away the ornaments. Let's sing a few bars of "Auld Lang Syne" with a toast, then try to deal with all this change as best as we can.
Happy New Year from STLog.