Bubble Ghost pops onto the ST
A new game from Accolade has been popping up on ST screens. Bubble Ghost is a phantom ghost that moves through 35 rooms of a huge mansion, delicately blowing a small soap bubble. Each room is laden with sharp objects, so a certain amount of blowing skill is required. The game was developed by Infogrammes, a French ST developer and offers good game play and lots of interesting graphics.
Accolade
20813 Stevens Creek Blvd.
Cupertino, CA 95014
(408) 296-8400
CIRCLE #103 ON READER SERVICE CARD.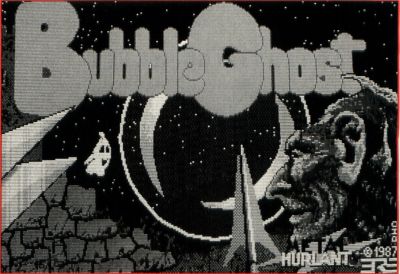 Bubble Ghost