ST NEWS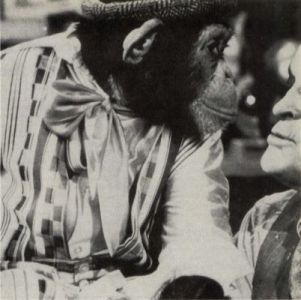 UPI
ST Babylon
Did you ever think that Hollywood stars such as Bob Hope, Sophia Loren, and Frank Sinatra use Atari ST computers? Well, Merrill Ward Software has indirectly brought these stars to the ST with their new product, The Celebrity Cookbook. The product is nicely packaged in what would look like a small cookbook and includes over 300 recipes that originated by the likes of Shirley Maclaine, Ronald Reagan and others.
After you get over the "hype" of the packaging, you will find a pretty decent assortment of recipes that can be made in just about any kitchen. Instead of favoring the more technically difficult dishes, The Celebrity Cookbook offers a common-sense approach to making breakfast, lunch and dinner.
The Celebrity Cookbook comes in six separate volumes. Each volume covers a different topic: Holiday cooking, weight-watching meals, nutrition, buying food, etc. The program runs on "any" ST, although we only tested it on a 520ST.
Merrill Ward Software
255 N. El Cielo Road, Suite 222
Palm Springs, CA 92262
(619) 320-5828