new
products!
Computer Space Saver
LinTek Computer Accessories has introduced the System Dropkick, a holder that mounts a PC system unit vertically so it can easily fit under a desk or workstation. The System Dropkick adjusts from 3½ to 7 inches in height, and from 16 to 22 inches in width.
The product is designed to free as much desk space as possible while keeping the disk drives close at hand.
Made of welded steel, the Dropkick has a light beige electrostatic finish.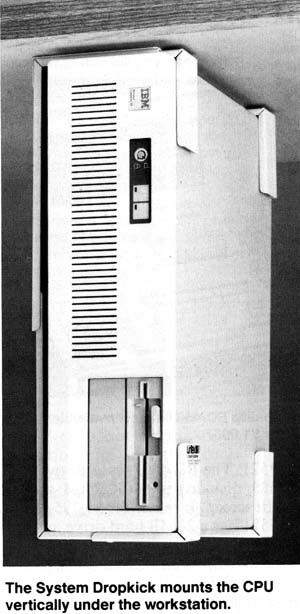 The suggested retail price is $89.95.
LinTek Computer Accessories, 426 North Park NE, Grand Rapids, MI 49505
Circle Reader Service Number 205.