64/128 VIEW
TOM NETSEL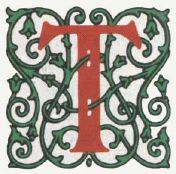 was the night before Christmas, when all through the house
Every creature was stirring with joystick or mouse.
The 1541 was humming, but its speed was a bore;
I knew by the wait it had to be a Commodore.
The kids were all snuggled by the monitor's bright glow
While multicolored sprites danced to and fro.
I'd just settled down for a long winter's nap,
Waiting for Rambo to load and some bad guys to zap,
When out on the lawn there arose such a clatter,
I glanced at my drive to see what was the matter.
I could tell by the glare of its steady red light
It was still sending data; at least it was all right.
I ran to the window, banged my head on the sash
(The kids continued to play and ignored the loud crash),
When what to my watering eyes did appear
But a miniature sleigh and eight tiny reindeer.
With a little old driver who handled his team
As lively and smoothly as machine language routine.
Though they looped through the heavens, he was never space sick,
Yet I get quite queasy just debugging BASIC.
His eyes—how they twinkled; his waist was not slim.
For a moment he reminded me of a Butterfield named Jim.
He shouldered his pack, though it was quite a chore,
Then trod 'cross my lawn and burst open the door.
I gasped in amazement (he no doubt thought me a jerk),
But he ignored us completely and went straight to his work.
He placed gifts 'neath our tree after clearing a place;
The kids—paying him no heed—blasted aliens from space.
He brought Bard's Tale, and Krynn, Seven Cities of Gold—
Great software titles, both new ones and old.
There was SuperBase and EasyScript, and what did I detect?
There was even a hard drive from the folks at Xetec!
He unpacked extra RAM, CPUs, and such things,
Plus a mysterious black box that made my floppy drive zing.
Then a wrapped gift he handed me; it wasn't a weighty one,
But I knew in a moment 'twas a new 1581!
Modems and monitors he pulled out of his sack
And even a plotter I made him take back.
But one gift he gave me I couldn't dispute:
A lifetime subscription to the revamped COMPUTE.
The jolly elf chuckled as he made for the door.
But he stopped, turned, and asked if there was anything more.
I booted up SpeedScript on my wife's 128
And dashed off a missive, praying I wasn't too late.
Though it's scratched, dinged, and dented, and sometimes quite slow,
My 64's a delight that others should know.
'Twould be such a pity to walk into a store,
Only to be told, "It's not made anymore."
So before Santa left on this magical night,
I pressed a note in his hand and squeezed it real tight.
"Take this message to Commodore in West Chester, PA.
It says, 'Keep the 64s coming, guys, at least through next May.'"
"Now, Dasher! Now, Dancer! Now, Prancer and Vixen!
On, Comet! On, Cupid! On, Donder and Blitzen!"
Up to the garage-top the coursers did loop
And turned a neat figure eight past our basketball hoop.
As they flew to the north past my satellite dish,
I was hoping that Commodore would grant my last wish.
But even if it didn't, I was still brimming with cheer
Because finally tonight I'd learned the names of those deer.
Rambo was still loading on my old 64
As I reentered the house and closed the front door.
A carol was playing on our stereo SID,
And the kids were apologizing for something they did.
I went to the window and gazed into the night,
But something caught my attention and gave me a fright.
Santa's last gift rested there on the sill.
I opened it up; 'twas a credit card bill.

If Clement C. Moore had access to a 64 and a good word processor, no telling how "A Visit from St. Nicholaus" might have turned out. Happy holidays and my appologies to Mr. Moore.