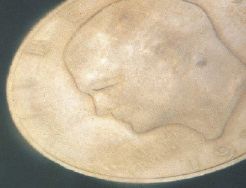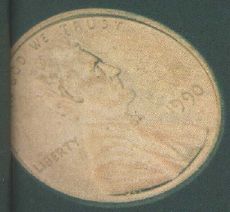 TIME IS MONEY
RICHARD O. MANN
Time is money. You spend time steadily, hour after hour, week after week, wisely or foolishly. You use time to make money or—by not using time efficiently—to lose money. This alarming realization has helped fuel the boom in datebook organizers, those ever-present leather notebooks so many people carry. Software developers, ever alert to a trend, have created equivalent time-management systems for personal computers.
The computer is a valuable ally in the struggle to convert time into money. Three classes of software assist in this battle: time managers, personal information managers, and time-tracking and billing programs.
USE YOUR COMPUTER TO MANAGE YOUR TIME
Principles of Time Management
"Classic time management hasn't changed in 2000 years," says Hyrum Smith, founder of the Franklin Institute, a national time-management training firm and publisher of the best-selling Franklin Day Planner. "Time management is simply the controlling of events. The issue is deciding which events you can control and learning how to control them."
The basic elements of time management are well known: determine goals, set up a prioritized schedule or calendar, keep notes on your daily activities, and maintain a database of important contacts and clients.
Goals. First, determine your goals. This is an essential step too often left out of time-management advice. Without clear goals, you can manage every minute of your day with perfect efficiency and still never accomplish anything worthwhile. Good time managers ensure that the right events take place.
Prioritized to-do list and calendar. Second, identify activities that lead to your goals. Put them on your daily to-do list, the basic tool of time management. Each day you need a clear picture of what you want to accomplish.
Once you have the list of your day'.s activities, analyze it carefully and assign priorities. When you plan the next day, carry unfinished tasks forward.
Your day-planning sheet should also have a place to show your appointments. Keep a set of monthly calendars showing your time-related commitments.
Notes on daily activities. To manage time efficiently, you need a place to keep the important notes usually written on scraps of paper and lost. If you promise to call someone next Thursday or meet with the PTA on the second Tuesday of each month, you'd better write it down where you can find it.
Personal database. Finally, you need a personal database. Addresses, phone numbers, bank account numbers, important dates such as anniversaries, and your notes from the last time you talked to someone—capture all these things in a single, accessible place.
Time-Management Style
How you choose to apply these principles will vary greatly. What works for you depends largely on your view of life, your way of thinking, and your personal style. Some of us focus on time itself while others focus on tasks, projects, and processes. Still others concentrate on the people involved. Some key on goals or results; the end is ever in mind, and all else exists merely to create it.
How do you design a single piece of time-management software that appeals to everyone? You can't. Instead, software developers have created a variety of products, appealing to individual styles of time management.
These programs range from personal information managers (PIMs), such as Arriba and Instant Recall, to simpler daily schedule managers, such as Top Priority, who-what-when, and On Time.
These programs reflect their designers' personal styles and time-management beliefs. If you find a program that shares your style, you'll really like it. If you end up with a mismatch, you'll be frustrated, wondering why the dolts who designed the program won't let you organize and manage things logically.
Fair Warning
Before we discuss these programs, you need to be aware of a problem. Smith's Franklin Institute found out the hard way that once you've used a good datebook organizer, you're unlikely to be happy with a computerbased system for long. Two years ago, a $70,000 development effort produced the Franklin Day Planner on a disk. The beta testers—techie power users, all—went back to their Franklin Day Planner books quickly, even though the software worked perfectly.
Why? Smith says that the need to have their schedule and personal database with them at all times outweighed the benefits of computerization. "If you're into a computer for managing your time, you're into a double-entry system, like it or not," he says.
Smith's beta testers were accustomed to a superb paper-based system. For the great majority who now do little or no formal time management, however, these easy-to-use computer-based systems provide an excellent introduction to the marvels of mastering time.
Time Managers
Here are a few of the best and most popular time managers on the market.
Top Priority. The time manager known as Top Priority focuses on the day's activities, both to-do items and appointments. Its printed daily schedule page is a work of art, duplicating what you'd find in a normal datebook organizer, printed using decorative fonts, boxes, and lines. It provides room for handwritten changes and notes.
Top Priority's excellent manual gently teaches time-management concepts, including the importance of setting goals and relating them to your daily tasks. It encourages you to organize your tasks into projects, with step-by-step tasks as subtasks, yet it handles tasks not related to a project just as easily. Priorities range from A to Z, with subtasks getting an individual subpriority.
Top Priority has no extra personal database features, but it exchanges data with Power Up!'s market-leading powerhouse Calendar Creator Plus.
who-what-when. Although best suited to managing projects, who-what-when provides dynamite ways of gaining alternative perspectives. It looks at projects from a what viewpoint (what's being done), a when perspective (how the events are sequenced and the stages of project completion), and a who outlook (lists of tasks assigned to different people).
While it shines at managing projects, who-what-when feels cumbersome when managing masses of small, unrelated tasks. It lacks a usable overall calendar view of your schedule, though it has a report showing which days have tasks in them. It has a limited priority scheme, and its old-fashioned, plain-text reports can be hard to read and use.
who-what-when excels at managing large projects, especially if there are several people involved. It compares schedules, reviews delegations, and cross-tabulates relationships among people and projects in every way imaginable.
OnTime. If you're looking for a lean, highly effective daily scheduling machine, you're looking for OnTime. It works on appointments and to-do items only and doesn't rely on your being at the keyboard throughout the day.
You plan your day ahead with OnTime and print a single two-sided planning sheet, which folds into thirds and slips into your purse or coat pocket. Inside the folded sheet is a detailed appointment calendar covering daily appointments for as many as seven weeks.
The outside fold shows today's appointments with room to add more by hand. The second fold shows your day's to-do list, sorted by priority. The final fold contains an annual calendar.
This single sheet of letter-sized paper contains all the basic information you need to manage your day. It's an elegant solution to basic time-management needs, but it doesn't capture any other data. It's direct, simple, and easy.
Personal Information Managers
One step up from the simple time managers are personal information managers. Here's a look at some of the best and the brightest.
Arriba. The way to visualize Arriba is to picture a file cabinet full of folders. In each folder is a set of related information, which can be anything from simple text to a structured minidatabase of your own design. There are built-in folders for to-do list processing, a phone list, and other functions.
Arriba is fast. If you know that somewhere in all your folders is a note containing the birthday of the daughter of the president of ABC Company, for example, just search for ABC and daughter. The note is onscreen almost instantly.
But how is it for time management? It's adequate, but that's not its strong point. If you need some of the finer elements of to-do list processing and calendaring, look elsewhere. If your time-management needs are modest but the prospect of custom minidatabases is alluring, Arriba is for you.
Instant Recall. A fast PIM with an entirely different outlook is Instant Recall. It provides four basic ways of viewing your personal database: notes, tasks, schedule, and people. Depending on your style, any of these views can become the primary focus.
The step-by-step task/subtask processing of who-what-when and Top Priority won't be found in Instant Recall, making it more suited for work that doesn't involve a time-related series of component tasks leading to completion of an overall task.
The strength of Instant Recall is that it can run as a memory-resident program, ready to instantly pop up over other applications. Bigger PIMs have TSR modules that run a subset of the program, but Instant Recall's entire program is there whenever you pop it up, and it only takes about 28K of RAM when dormant. Arriba uses about 200K to do the same thing.
Time-Tracking and Billing
If you bill clients for your time, you need a time-tracking and billing program. It simplifies your recordkeeping process and handles the drudgery of accumulating information from original sources into sorted, detailed, priced invoices for your clients.
Even if you aren't at your computer all the time, the amount of work these programs do behind the scenes justifies the occasional double-entry process of copying handwritten notes into the computer. Don't lose money because you didn't track your time well enough to bill it accurately.
TimeSheet Professional. A time sheet is a document that lists client tasks down the left and hours in columns under day headings across the top. TimeSheet Professional automates the process of maintaining a time sheet. You can enter time and expense amounts in any slot on the time sheet and attach long notes using a pop-up window. Notes and expenses can be printed on bills at your option.
And, of course, TimeSheet Professional keeps track of time for you. You just put the cursor in the cell for the job you're doing and hit a key, and it starts timing. When you stop the timer, the elapsed time is charged to the job for you.
Timeslips III. The market leader in time-tracking and billing programs is Timeslips III. Its metaphor isn't the time sheet but a time slip, a small piece of paper on which you write a code and the time spent on a job. These are typically accumulated and processed by an accounting clerk who turns them into invoices. Time slips are often used by law firms and others who have too many active projects going to fit neatly onto a time sheet.
Timeslips III does more than TimeSheet Professional. It offers more codes, more classifications, more ways to determine billing rates, and, unfortunately, a few more ways to get confused. That's offset by an outstanding, clearly written manual.
Timeslips III is really a billing program, producing professional-looking invoices effortlessly in a variety of formats. It gets downright serious about tracking what's owed to you, even supplying aged accounts-receivable reports.
A Final Caution
These programs are fun—maybe too much fun. You can get so caught up in managing your time that you fritter away the very thing you're working to conserve. Add a computer to the mix, and the temptation to really get organized can end up eating away your precious time. Don't be overorganized, more interested in being organized than in accomplishing anything. Time management is doing the right things at the right time, not just keeping track of what you've done.
Richard O. Mann is an internal auditor for the Church of Jesus Christ of Latter-day Saints. His book, Working with Windows 3, will be released in the spring of 1991.
Arriba 1.01
PC compatibles with 384K and a hard disk
$195.00
Good Software
13601 Preston Rd.
Dallas, TX 75240
(800) 272-4663
Franklin Day Planner (a book)
$24.95
Franklin International Institute
P.O. Box 25127
Salt Lake City, UT 84125-0127
(801) 975-1776
Instant Recall 1.2
PC compatibles with 512K and at least a 720K floppy or a hard disk
$99.95
Chronologic
5151 N.Oracle, #210
Tucson, AZ 85704
(800) 848-4970
OnTime 1.2
PC compatibles with 320K
$69.95
Campbell Services
21700 Northwestern Hwy.
Suite 1070
Southfield, MI 48075
(313) 559-5955
Time$heet Professional 1.2
PC compatibles with 512K; hard disk recommended
$149.95
Software Partners
999 Commercial St.
Palo Alto, CA 94303
(415) 857-1110
Timeslips III
PC compatibles with 448K and a hard disk
$299.95
Timeslips
239 Western Ave.
Essex, MA 01929
(508) 768-6100
Top Priority 1.00
PC compatibles with 384K
$99.95
Calendar Creator Plus 3.0
PC compatibles with 320K or Macintosh
$59.95
Power Up! Software
P.O. Box 7600
San Mateo, CA 94403-7600
(800) 851-2917
who-what-when 2.0
PC compatibles with 512K and a hard disk
$189.95
Chronos Time Management Software
555 De Haro
Suite 240
San Francisco, CA 94107
(415) 626-4244