LEGAL FORMS
Microlawyer Legal Forms
Progressive Peripherals & Software Amiga, Apple II, Atari ST, Commodore 64, IBM PC and compatibles $59.95
Microlawyer is a collection of more than 100 legal documents for personal and business use. The forms can be used with a word processor to create wills, powers of attorney, premarital contracts, leases, loans, and other legal papers. The forms can be used by anyone but are not designed to replace legal advice.
WillMaker
Nolo Press
Apple II, Commodore 64, IBM PC
and compatibles, Macintosh
128K required
$59.95 (Apple. IBM, Macintosh)
$39.95 (Commodore 64)
Unless you live in Louisiana, WillMaker can help you write a legal will. Provisions are made for spouse, children, grandchildren, domestic partners, friends, charities, guardian and alternate guardians for children, trust accounts, and an executor and alternate executor of the estate. Updates can be made to your will as your financial or personal status changes, and the program makes the legal adjustments required by each state. The accompanying 200-page manual explains the fundamentals of writing a will and estate planning. Nolo Press also provides an update service to keep track of changes in the law.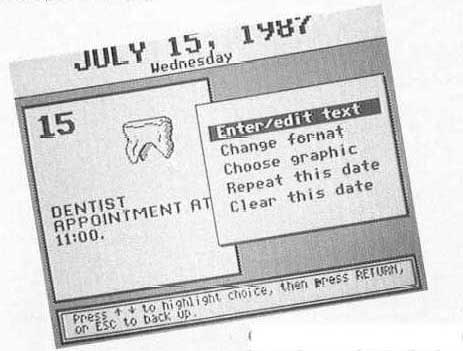 Create a Calendar from Epyx reminds you of important dates and appointments.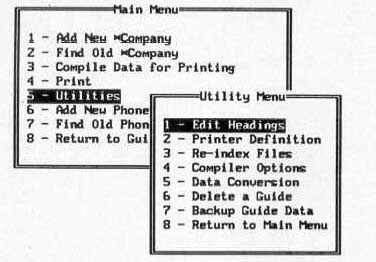 MyBase lets you print address books and quick-reference files in convenient formats.