Tandy to Lotus: Come Home
Tandy's DeskMate graphics interface received a major endorsement in August with the announcement of the Lotus Spreadsheet for DeskMate, developed jointly by Lotus and Tandy.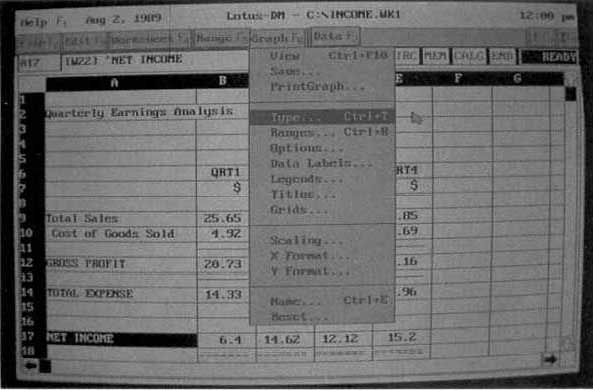 Tandy's popular graphics interface, pull-down menus, and dialog boxes are part of Lotus Spreadsheet for DeskMate.
The spreadsheet, scheduled to be available in the fourth quarter of 1989, combines features from Lotus 1-2-3 release 2.01 with the Tandy DeskMate environment. Lotus for DeskMate requires 512K of memory and DOS 3.2 or higher, and it offers worksheets of 256 columns × 8192 rows. The program supports the .WK1 file formal and is compatible with other Lotus spreadsheet products.
Lotus for DeskMate will be distributed through Tandy's 7000 Radio Shack stores at a suggested retail price of $219.95. A runtime version of DeskMate's graphics interface is included with the spreadsheet.
— KEITH FERRELL