Reel to Real: Movies That Become Computer Games
This summer's burst of sequel blockbuster movies is turning into fertile ground for software producers who are emerging with new games to match the moneymaking films.
"It's the big screen. Then it's the computer screen," said Melinda Mongelluzzo of Activision.
The concept isn't new, but with this summer's boon of films, it could become a habit. Ghostbusters II. Licence to Kill, Indiana Jones and the Last Crusade. Batman, and Star Trek all have games to accompany them. Due out this fall is a game to accompany Nightmare on Elm Street 5: Dream Child
After the movie Ghostbusters was released in 1984, Activision developed its Ghostbusters game, which sold more than 2 million copies. Keeping in stride, Ghostbusters II is on route.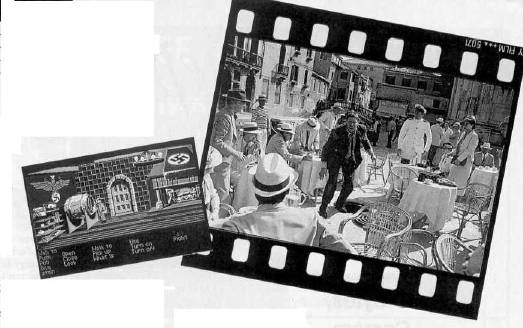 Although software producers pay a good deal of money to get the licensing rights to the films, they're gambling that the games will more than pay for themselves. Most licensing agreements demand that the games follow the story line of the movie, which seems to be the case for most of this summer's packages.
In Lucasfilm's Indiana Jones, you guide Indy as he searches for his father and fights Hitler's Nazis for the Holy Grail. As James Bond in Licence to Kill, you fight a ruthless drug lord in all the typical action-packed scenes.
It takes more than great arcade action to make a game a hit, however. As Jenay Cottrell of Brøderbund, which distributes the software version of 007. said, "Naturally it helps if the movie is successful."
Even past successes prove popular. Brøderbund has had a hit with its Star Wars game, although the movie is a decade old.
If these software sequels are successful, we might see a whole new crop next summer. Then, if your friends ask you if you've seen the latest boffo blockbuster smash, you can say No, but I've played the game.
—Jeff Sloan