FUN IN THE SUN
Can't you smell the suntan oil? Can't you just feel the sand between your toes? Grab your shades and beach towel. Slide one of these games into your computer—and enjoy an endless summer
Joey Latimer
There's a slight chill in the air and leaves are beginning to fall. The sun, like a tired tennis ball, hangs lower in the sky each day. That summer feeling is sinking, and there's nothing you can do about it, right?
Wrong, You can't stop the seasons from changing, but with your computer and the right software you can always recall a little fun and sun even after the leaves have turned brown.
So slip on your Day-Glo baggies and French sunglasses, and I'll tell you about some games that will make you forget about draining the pipes and putting chains on your ATV. Before you know it, you'll be hanging ten, lounging in your leisure suit, and swinging at your golf balls. You'll be living the life of the rich and famous—at least until dinner.
California, Here I Come
For a taste of the beautiful mountains, deserts, and beaches of California, Epyx's California Games is the next best thing to being there. Set in famous locations, such as Venice Beach and Yosemite National Park, the program features beautiful scenery and stiff challenges. Six games, including surfing, skateboarding. BMX-style bike riding, foot-bag juggling, roller-skating, and Frisbee flinging make up the package. One to eight players vie for trophies in individual events and overall competition. Not ready for the big test yet? California Games features practice events, 100.
Being a Pacific Coast native. I chose surfing first, On the screen a breaking wave appeared and, joystick in hand. I went for it all…several times right off the bottom of the screen. You earn points by taking as many risks as possible without falling off the board.
From water to cement, the ride's just as daring on wheels as it is on the waves. And if my mom saw me skateboarding a real half pipe, she would surely say, You'll break your neck! It's like skateboarding up one side of a swimming pool and down the other. In real life, I'd be lying in a heap after one or two rides. Skateboarding on the computer isn't much different from reality except that it's the sprite—not your knees—that suffers. Using a joystick to control the skateboarder is no simple matter. You have a minute and 15 seconds—or three falls—to get up to speed and perform various stunts. Kick turns, hand plants, and aerial turns earn points. My practice round was so bad that I loaded a sprite editor and made a neck brace.
I thought BMX (bicycle motocross) riding would be easier, until I tried it. Training wheels aren't allowed, and raw courage is required. Taking off on the action-packed California desert course, I quickly ran into a tree stump, an old tire, and a log. I finally came to rest with my face in a mud puddle. The object is to perform stunts and jump over obstacles while you speed through the course in the least time. Flips and 360-degree turns earn the most points. I made it through the course after several gallant tries, but my old Schwinn will never be the same.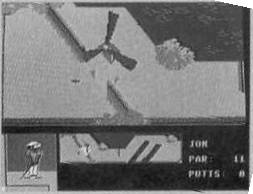 Mini Putt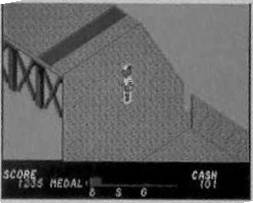 720°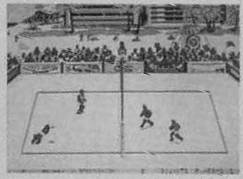 Kings of Beach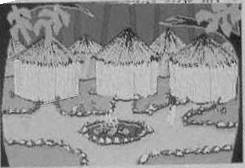 Leisure Suit Larry II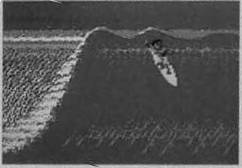 California Games
Foot-bag juggling, according to the California Games manual is the most laid-back event. All you have to do is jump around and kick a small beanbag into the air with your feet for a minute and 15 seconds. No problem, except for one thing: I can't even juggle a grapefruit for 20 seconds with my hands. But I tried and tried and eventually learned that juggling the foot bag relies mostly on timing. It also helps, by the way, if you can dance like Fred Astaire.
Roller-skating along Venice Beach can be a lot of fun, as long as you avoid the hazards along the way. A beach ball in the face can ruin your whole day, not to mention your recent nose job. Avoiding other obstacles, such as grass, sand, puddles, stray shoes, and missing pieces of sidewalk, will help you cover the course with the fastest time. Don't stop to rub suntan lotion on the muscle men and you'll do fine.
Playing with a Frisbee is definitely one of the most popular pastimes in the Golden State. In California Games, you play within view of Yosemite's Half Dome. Throwing the flying disk seemed easy to me, but catching it look a little work. Much as you find in the real world, the trick is to run after the disk and make a stab for it at precisely the right moment. One nice thing about the computer park where you play—no dogs.
California Games is a great way to bring back that summer feeling, even if it's December and you live in Connecticut. Just remember to bring your sunscreen, baseball cap, and a round-trip ticket. Otherwise you may never come back.
The Perfect Spike
The real kings of the beach have been in California for years. Playing doubles volleyball on beaches from San Diego to Rio, they've carved a unique sport out of traditional team volleyball. Until the eighties, beach volleyball was relatively unknown and tournament audiences were small. But, heading into the nineties, prize money has grown as high as $100,000 and two-on-two beach volleyball has become a big business.
Electronic Arts' Kings of the Beach volleyball game sets you up for the perfect spike without worrying you with the sunburn and sore feet. Using the keyboard, a joystick, or a mouse, you move players around the court and play like pros Randy Stoklos and Sinjin Smith.
Stripping to my best beach look. I signed in at the registration tent and then headed out to the practice court. Joystick in hand, I learned how to bump, set, spike, dig, and dive. Soon I was dancing around the beach, looking for a hot game. That was a mistake. Entering a match with the game set at the difficult mode. Stoklos and I were crushed because of my over-confidence and lack of experience.
I humbly returned to the practice courts and worked harder on my defense until I was ready again. Back at the match court, my partner and I finally got into a terrific game. We were down by one point with one point to go when—as usually happens when you're on a roll—the referee made an atrocious call. I was furious, But what can you say to a computer? Looking through the manual, I found a great feature: You can argue lame calls. Amazingly, when I argued, the referee reversed the call, and we went on to win.
If you really want to have some fun, smear on some coconut-scented suntan oil and play Kings of the Beach with a friend. You can practice or team up against either tough or wimpy opponents and play for the title. Remember not to argue too much with the referee, though; you might get a yellow card or you might get turned into a crazed sand gopher.
Of Nostalgia and Killer Castles
When I was a teenager, we would enjoy summer evenings at the miniature golf course by the freeway. The feeling comes back when I play Mini-Pull from Accolade. It's the first miniature golf game I've seen on a computer and I must say that this is a summer game that translates well to bits and bytes. Many of the wacky features you might see on a real-life miniature golf course such as windmills castles, banked turns, and multicolored ramps, have been included.
As you play the Mini-Putt courses, you take the role of a character named Mini-Putt Pete. If you want to know what your computer self looks like, check the bottom of your screen. You'll find a picture of him putting on the green and sometimes, breaking the clubs over his knee. The game is laid out in windows on the screen, including an overview and a closeup view for short putts. You can practice an individual hole or play one of four courses: Traditional, Deluxe, Challenge, or Classic. To ensure accurate putting, use Mini-Putt's meters for fine-tuning distance and lateral movement. Using the keyboard or a joystick and watching the meters, you can develop a consistent stroke and eagle-eye precision.
Even when your putting is up to par, the game still isn't over. The courses throw tons of obstacles in your way, just to frustrate you, On many holes, for example, there are hills and ramps. Arrows on the higher ground show which way your ball will roll to lower ground. As in real miniature golf, it took me a while to adjust after I hit a ball up a ramp and it came all the way back to me.
Color, animation, accuracy, and humor are all part of Mini-Putt. Holes like the Killer Castle are well designed and fun to play. It would be nice if you could play in teams, but, still, Mini-Putt takes me right back to those summer nights when I was hitting balls through windmills as the cars whizzed by.
A Place to Skateboard, Legally
Skateboarding is a great sport. I've been riding since my childhood neighbor, Joe Meyers, built one for me using a 2 × 4 and metal roller-skate wheels. Now, boards have advanced greatly, and kids are riding in previously unthinkable places—river beds, ramps, and sewer pipes. Because of the dangers of skateboarding, however, cities all over the country have outlawed riding in public places. If skateboarding isn't allowed in your city this summer, and if you're all wound up to ride, try Mindscape's 720° skateboarding program.
720° dishes up some awesome scrolling graphics and rich colors as it turns your video screen into Skate City. It's a skateboarder's fantasy park, where you can skate on almost every surface. Using a joystick, you spin and twist on the board, practicing on surreal city streets and sidewalks. Your path is loaded with ramps, pools of water, street fighters, and Frisbees. There are multiple skill levels, and, when you're ready, you can compete in special events, such as the downhill, jump, slalom, and ramp.
To start, you have a time limit in which you must skate from the main park to one of the events, If you don't beat the clock, a swarm of killer bees attacks you. On the way, you can pick up loose dollar bills by skating over them and then use the money to buy new equipment like shoes, pads, helmets, and better skateboards. With better equipment, you become a better skater. If you get lost, you simply skate to an M on the course, and a map pops up. To accomplish spins, jumps, slides, and headstands, you press the fire button and move the joystick in various combinations.
720° is easy enough for my 4½-year-old daughter, yet subtle enough for even the hottest computer-game whiz or skateboard fanatic. The great graphics, music, and competition make it a great software pick for a rainy day. Besides, where else can you skateboard these days?
On the Prowl Again
Somehow Larry found his way back from the Land of the Lounge Lizards and into my computer. In his first animated episode, the nerdy bachelor learned that big-city life can wreak havoc on a sensitive guy. Now he's new, improved, and back for more as he looks for love in several wrong places … again.
Looking for Love has it all: great graphics, topnotch sound, and a fun story line. Larry is a great character, and he's on a quest for the woman of his dreams, a woman he can settle down with, a woman who will wash his polyester suits and disco dance with him. Guide Larry through the streets of Los Angeles to the tropical paradise of a seaside resort.
Although the game is aimed at adults, Sierra has included a smut-control feature. You can tame the language of the game or liven it up. What more can you ask from a computer game? Playing Looking for Love is like acting in a Woody Allen movie, only it's set in California.
Using a mouse, a joystick, or the keyboard, you move Larry through the city, along the beaches, and so on. You give instructions by typing messages, and a text box appears in the center of the screen as soon as you hit a key. Access other commands through pull-down menus.
The IBM-compatible version I reviewed supports enhanced sound through add-on cards such as the Ad-Lib or the Roland MT-32. In addition, the game supports 16-color Tandy and EGA modes. Even in CGA mode, without an additional sound card, Looking for Love looks and sounds great. And don't let the leisure suit fool you; Larry's got a summer tan underneath.
Joey Latimer plays music and games in Idyllwild, California, where it's almost always summer.