news & notes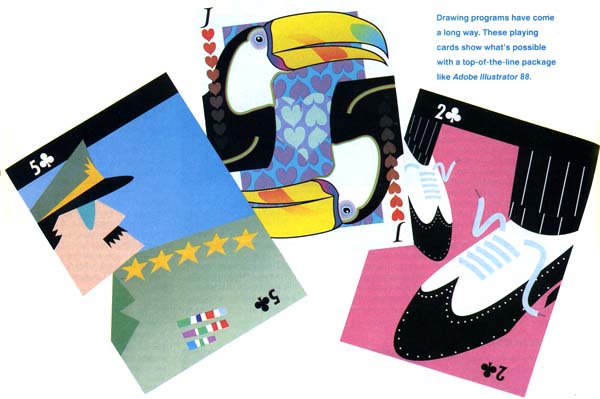 Is It Live or is it Memorex?
Death Angel Escapes-Threatens All Who Helped Convict Him
. Is the headline from real life or from a computer game?
Both. Sierra On-Line's Police Quest series was written by Jim Walls, a 15-year veteran of the California Highway Patrol, and the story lines are based on his real-life experiences.
In
Police Quest II
, you wear the badge of homicide detective Sonny Bonds, in pursuit of the Death Angel. In real life, Walls has retired from police work because of a shootout with the man on whom the Death Angel's character is based. In February 1987, while Walls was writing the first
Police Quest
, the real Death Angel escaped from prison. He's still at large.
Although the Police Quest series is based on real people and real events, Walls designed the game so that you can catch the criminal and bring him to justice. Giving the game a happy ending was a treat for Walls. "It's neat because I could make the story come out the way I wanted," he said.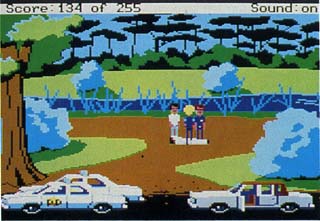 When Walls first started working on
Police Quest
, he had no experience with com puters. He wrote the plot with a text editor, broke up the story into scenes, and let a programmer write the code.
The game's attention to detail offers so much realism that some police agencies have inquired about using the series to train police officers. The biggest attraction for law enforcement agencies is the game designer's devotion to proper police procedure; if you don't follow the rules, you don't catch the Death Angel. "You can't interrogate someone without reading them their rights first," Walls explained.
The game offers interesting insights into police work. "
Police Quest
gives an inside look at how a police officer's hands are really tied and the process he has to go through and the quick judgments he has to make," said Walls.
Police Quest II
is available for IBM PC or compatible computers with 512K of RAM; it costs $49.95. Sierra On-Line is located at P.O. Box 485, Coarsegold, California 93614; (800) 344-7448.