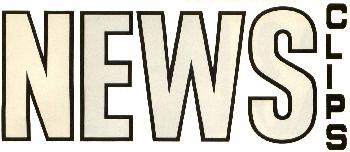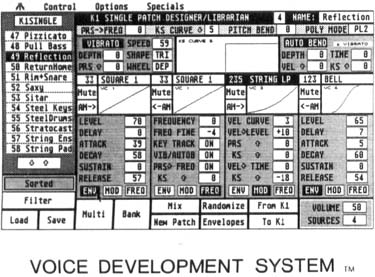 Music Software
Musicode has announced the release of its Kl-VDS voice-development system, a combination editor, librarian and sequencer designed for use with the Kawai K1 instruments. Features of this integrated package include quick displays, click-and-drag graphic envelope editing and organization of your patches into libraries and banks with sorting and filtering.
The sequencer is available from any point in the program, and new patches may be edited while the sequencer is running. The sequencer supports standard MIDI files for exchange of data between different MIDI systems.
Using eight edit buffers, the user may edit, randomize and mix patches. Patches may also be swapped between libraries and banks. All the program's functions may be accessed with the mouse or from the keyboard. The K1-VDS sells for $89.
Musicode
5575 Baltimore Drive, Suite 105-127
La Mesa, CA 92042
(619) 469-7194

CIRCLE #130 ON READER SERVICE CARD.