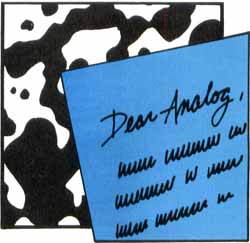 I thoroughly enjoyed the August '89 issue of ST-LOG and thought I'd make a few comments. I liked Todd Threadgill's Footnotes and would like to share my answers to Fred's questions. I sell Ataris in a mostly PC store and have been dealing with these questions for some time.
"Can it run
Lotus 1-2-3
?"
It runs a spreadsheet better than Lotus. (
LDW Power
, which is faster and has a greater capacity.)
"Can it run
WordPerfect
5.0?"
It runs a superior version of
WordPerfect
that includes windows, drop-down menus and point-and-click operation.
"Can it run Microsoft
Word
'?"
It runs Microsoft
Write
, which is the same thing. (I just won't mention that it's Version 1.0 instead of 5.0.)
What Fred was really asking was whether the ST performed PC functions, and the answer is a resounding "Yes, and better."
Finally, applause to Maurice Molyneaux for the best explanation of piracy I have ever read. From the comparative economies of scale to the moral impact on our society, he really hit it on the head.
-John Kolak
Carmichael, CA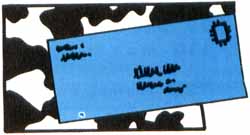 ALL LETTERS TO BE CONSIDERED FOR PUBLICATION SHOULD BE ADDRESSED TO:
ANALOG COMPUTING READER COMMENTS
P.O. BOX 1413 M.O.
MANCHESTER, CT 06040-1413