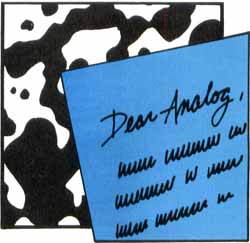 ST-LOG's COMDEX Report (August '89, Issue 35) made mention of
PageStream PC
in a comparison of desktop-publishing systems for the IBM PC. Although we are certain the authors of
PageStream
for the ST would like to see an IBM version of their product, there is no such animal. The report intended to compare
PageMaker PC
to
Calamus
.
It seems that in our World of Atari show report, which appeared in the September '89 issue of ST-LOG, we inadvertently left out mention of Migraph's attendance, and more importantly, the unveiling of their new hand scanner for the ST. We feel that the hand scanner is an important product and that it should have been included in the report. Our apologies to Migraph for this oversight.
ST would like to see an IBM version of their product, there is no such animal. The report intended to compare
PageMaker PC
to
Calamus
.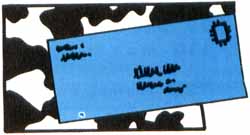 ALL LETTERS TO BE CONSIDERED FOR PUBLICATION SHOULD BE ADDRESSED TO:
ANALOG COMPUTING READER COMMENTS
P.O. BOX 1413 M.O.
MANCHESTER, CT 06040-1413