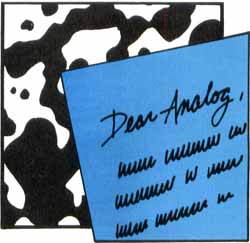 In "Show Me Your Wares" (July 1989
Footnotes
), Karl Wiegers states that "shareware" is "the best `ware' word because both syllables rhyme." Mr. Wiegers is apparently not familiar with the concept of careware. Four of my KidProgs are distributed as careware; I ask that satisfied users send a contribution to an ST-related charity (the Leal School ST Fund). I would propose that "careware" is a far better "ware" word than "shareware": Not only do both syllables rhyme, but both syllables also have the very same number of letters, and careware contributions are tax-deductible.
-D.A. Brumleve
Urbana, IL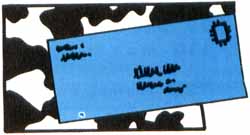 ALL LETTERS TO BE CONSIDERED FOR PUBLICATION SHOULD BE ADDRESSED TO:
ANALOG COMPUTING READER COMMENTS
P.O. BOX 1413 M.O.
MANCHESTER, CT 06040-1413