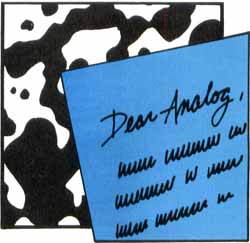 Reviews, Old Versions and Piracy
I want to give my support for Ian Chadwick's style and tone in reviewing software. I agree that Ian is often stern and critical, but I have used some of the software he has been critical of and I agree with him. At least when he says a piece of software is good, I know it is. When Ian is critical, he gives his reasons and suggests how the software could be improved. If I want to read gushing praise, I'll read the back of the box the program comes in.
Furthermore, I want to know why many software publishers think that beta-test copies and old versions of software are good enough for Atari users. There may not be as many of us, but our money is just as green.
I am also tired of having software piracy waved in my face by people like Gilman Louie. If the software publishers are so angry about the pirate BBSs, they should sue the SYSOPs. I do not pirate software, and I resent being grouped in with those who do simply by virtue of the brand of computer I own. The software publishers have every right to be angry, but they should not take their anger out on those of us who buy the software and keep them in business. They should not use threats to fight piracy; they should use the law.
-Travis Capener
Waterdown, Ontario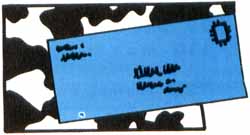 ALL LETTERS TO BE CONSIDERED FOR PUBLICATION SHOULD BE ADDRESSED TO:
ANALOG COMPUTING READER COMMENTS
P.O. BOX 1413 M.O.
MANCHESTER, CT 06040-1413