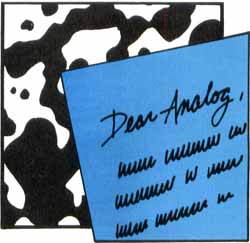 This is a note to thank you for your excellent magazine. I have always been amazed by the high-quality utilities and applications, not to mention the arcade-quality games. What is most impressive is your continued support of the 8-bit Ataris. I've found other magazines losing quality lately, but yours has certainly kept up its standards. I'm sure all 8-bit Atari users thank you as I do.
-Oscar Fowler
Tucson, AZ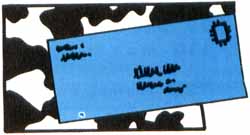 ALL LETTERS TO BE CONSIDERED FOR PUBLICATION SHOULD BE ADDRESSED TO:
ANALOG COMPUTING READER COMMENTS
P.O. BOX 1413 M.O.
MANCHESTER, CT 06040-1413