NEWS
---
New Games From Mindscape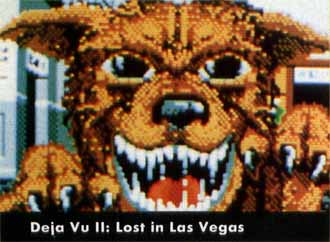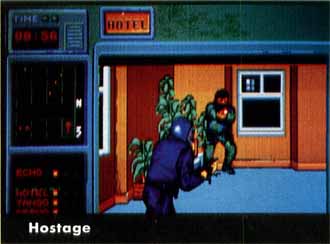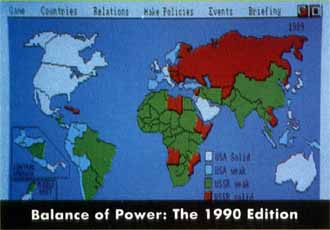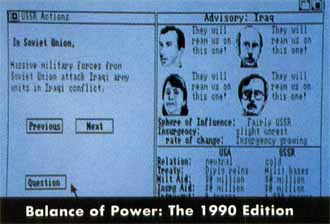 Mindscape, one of the largest producers of games for the ST, has several new titles ready to go.
Déjà Vu II: Lost in Las Vegas
is the latest graphics adventure from the creators of
Uninvited
,
Shadowgate
and, of course,
Déjà Vu II
. In this sequel, the notorious mobster Tony Malone has threatened you with cement shoes if you don't come up with $100,000. Lucky for you, Las Vegas is a great place to raise large sums of money... or is it? Like its predecessors, all commands in
Déjà Vu II
are entered by clicking the mouse. The game is priced at $49.95.
In
Hostage
, your six-man strike team must rescue hostages from a besieged embassy. This arcade-style game has you blasting out the embassy's windows, descending by rope from the roof and then searching for the hostages inside. Suggested retail is $44.95.
Finally, Chris Crawford's award-winning simulation,
Balance of Power
, gets a revamping in
Balance of Power: The 1990 Edition
. In this version, you choose to become the president of the United States or the general secretary of the U.S.S.R. In either case, it's up to you to find the right balance between power and diplomacy in order to gain global prestige and avoid nuclear holocaust. According to Mindscape, "
Balance of Power: The 1990 Edition
includes an updated database covering 1989 to 1997, additional countries, an on-screen advisory council to help resolve diplomatic crises and a much-requested multipolar level, which allows even minor countries to make foreign-policy decisions." Retail price: $49.95.
Mindscape, Inc.
3444 Dundee Road
Northbrook, IL 60062
(312) 480-7667

CIRCLE #117 ON READER SERVICE CARD.
All product announcements to be considered for News Clips should be sent to News Clips, ANALOG Computing, P.O. Box 1413-M.O., Manchester, CT 06040-1413. Photos, screen shots and product samples should be included whenever possible.