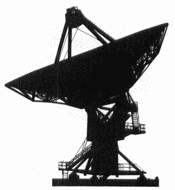 DATA BASE
DELPHI
by Michael A. Banks
If you use the Forum a lot, you'll want to know about a recent change that adds a lot of power to the DIR and READ commands.
As you know, you can add a number of qualifiers to either DIR or READ to specify the exact message(s) you're seeking. For example, typing DIR TO KZIN FROM ANALOG4 will display a list of all messages posted to user KZIN by (from) ANALOG4.
You can now use AND/OR logic to further define messages to scan with DIR or read with READ. If you type DIR TO KZIN
AND
FROM ANALOG4, it is the same as typing DIR TO KZIN FROM ANALOG4, but using OR is a different matter. If you type DIR TO KZIN OR FROM ANALOG4, you will see a listing of all messages that are addressed to KZIN, as well as all messages posted by (from) ANALOG4.
There is one limitation to all this: You cannot use AND and OR together in the same command.
If you're a bit confused, just remember this basic rule of thumb: Using AND (or no qualifier) decreases the number of messages selected, while using OR increases the number of messages selected. (It's the same as using NARROW and WIDEN in the databases.)
Your Personal Online Schedule and Notepad!
Want to try something really differentsomething that's not even covered in the DELPHI manual (yet)? From the Conference menu, or from within a Conference group, type /DIARY. This leads to DELPHI's SCHEDULER feature-actually an appointment calendar and diary/notepad.
After you type /DIARY, type "?", and you'll see this menu:
SCHEDULER Menu:
APPOINTMENT-CALENDAR
DIARY
EXIT
SCHEDULER>(APPOINTMENT,DIARY)
Select APPOINTMENT, and you'll be able to schedule appointments, which will result in your being prompted with a reminder note when you log-on on the day of the scheduled event. Here's the Appointment menu:
SCHEDULER APPOINTMENT-CALENDAR Menu:
ADD
DELETE
EXIT
HELP
LIST

APPT>(Add,Delete,List)
The features on this menu allow you to add or delete events, and to list all events.
Select DIARY, and you'll see this menu:
SCHEDULER DIARY Menu:


ADD
DELETE
LIST

EXIT

DIARY>Add, Delete or List? list
This menu allows you to enter notes, which nobody else can see.
When you type /DIARY in a Conference group, it is like typing /MAIL in the sense that only 1,000 characters of what is typed while you are gone will be saved for redisplay when you return to Conference.
Whenever you are prompted for a date while using the Appointment or Diary feature, enter it using the format MM/DD/YY (Example: 03/21/90). If you don't enter a date, the current date will be used. (Note: When you view a date's schedule or note with the LIST command, you can step through entries for all dates following that date by merely pressing Return at the NEXT > prompt that appears.)
To exit the Diary (or to move up through its menu levels), type EXIT or enter Control-Z.
(If all the foregoing is "Greek" to you, type FORUM at the ATARI or ST SIG main menu and see what you've been missing! The SIG Forums are your main Atari information channels.)
For help with the Forum, type DA GENERAL at the SIG main menu; then type READ KZINI to see a complete tutorial on using the SIG Forum message base. (And look for more tutorials in the near future!)
DELPHI's TQ Trivia Tournaments are still going strong. Fred Boughter (FREDHB) was the TQ Trivia Tournament champion for May, winning the month's grand prize, a desk reference set valued at over $200, provided by Grolier. Lots of other prizes, including free time, are offered in TQ. Type GO ENT TQ at the ATARI or ST SIG main menus for more info.
DELPHI's newest online real-time game,
Fliplt!
, also features tournaments. Participation in Monday-night games builds a jackpot, which is divided among the top scorers in each of three categories: best on 8-by-8 board, best on 10-by-10 board and best overall. Type GO ENT FLIP at the SIG main menu for more info.
That's it for now. See you in Conference! (Tuesday evening, 10:00 p.m., Eastern time; be there, or be an obtuse rectangle!)
In addition to science fiction novels and books on model rocketry and other topics,

Michael A. Banks

is the author of
DELPHI: The Official Guide
and The
Modem Reference
, both from Brady Books. You can write to him via E-mail on DELPHI to membername KZIN.
---
DATA BASE
DELPHI
Make the DELPHI connection
As a reader of ST-LOG, you are entitled to take advantage of a special DELPHI membership offer. For only $19.95, plus shipping and handling ($30 off the standard membership price!), you will receive a lifetime supscription to DELPHI, a copy of the 500-page
DELPHI: The Official Guide
by Michael A. Banks, and a credit equal to one free evening hour at standard connect rates. Almost anyone worldwide can access DELPHI (using Tymnet, Telenet or other networking services) via a local telephone call.
1. Dial 617-576-0862 with any terminal or PC and modem (at 2400 bps, dial 576-2981).
2. At the Username prompt, type JOINDELPHI.
3. At the Password prompt, enter STLOG.
For more information, call DELPHI Member Services at 1-800-544-4005, or at 617-491-3393 from within Massachusetts or from outside the U.S.
DELPHI is a service of General Videotex Corporation of Cambridge, Massachusetts.